perry wrote:
ive found a pic of cab ( on the left )
i walked this both times , it was quickly covered in mud and a bit too iffy for my liking , it was hard enough to walk it
just out of shot that rock drops a bit to the ground below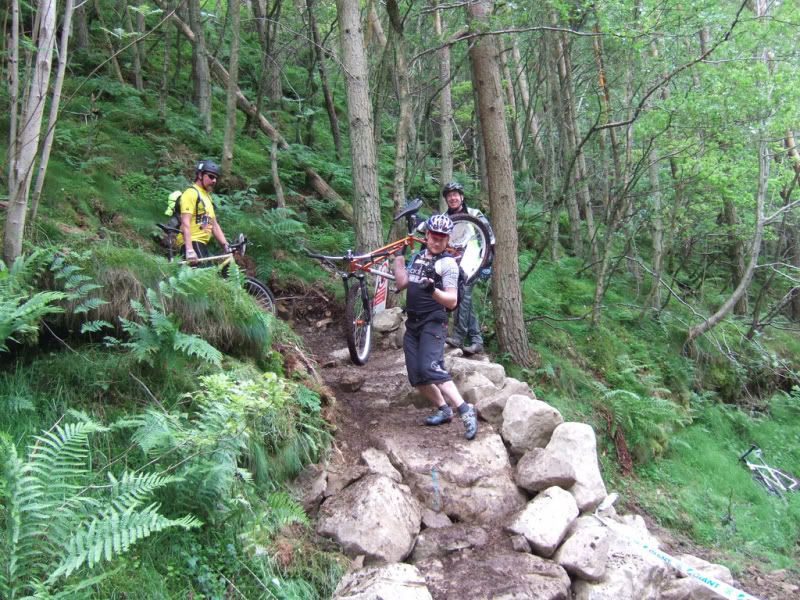 Nice photos and stories of your weekend, in the photo above, the guy in the middle carry the orange bike, is that Sheldon? he was our guide at the F.O.D. ride in March.