Hi Guys
Eventually got home on Tuesday evening!
Had a great trip. Saturday was a great day, I really had a ball. It was great to meet everyone and ogle other retro steeds. Great weather, great company and a great place to ride, life doesnt get much better than that.
Sunday at Aviemore was very wet and miserable, but a good day non the less. Monday I thought rather than go to Laggan I would ride out of Rothemurcus and into the Cairngorms. Weather was great, really clear but still minus 2 and I set off around 9.30 from the carpark at bothie bikes. I opened the van and had to decide, retro stumpy or modern stumpy, modern Stumpy it was. Up around the new trails leading up to the park itself, lots of ice and a stop for a bacon roll, then into the hills until eventually on the track to Bramaer I was turned back as it was just sheet ice with nowhere at all to get off it. I slowly made my way back through the hills and around a couple of stunning Lochs, stopping at the forestry visitor centre once again for a coffee and chocolate cake, then onto the paths to get back to my van around 3.30.
I went into Bothy bikes and got speaking to the guy behind the counter, Gordon I think was his name. Anyway I asked about a singlespeed Dave Yates sitting in the corner and he starts telling me all about it and how long hes had it etc. I mentioned about the three singlespeeds on Sat and tell him I thought about singlespeeding my old Stumpy frame. He then wheels the bike to the door and says to take the Yates out into the surrounding woods and carpark and see how I like it ! Great ride I must say and I was really hooked, so it looks like the old 94 Stumpy will be going singlespeed
Thanks Gordon I really appreciated it. Hes invited me down to a single speed night ride hes organising in the spring.
Left there around 5.30 to head back to my friends at Advie just outside Grantown on spey. A long day but another great one. Tuesday I got up had some breakfast next to the river, cleaned some gear then eventually made the long, but slow drive home.
A great weekend where I think the bike gods looked kindly on me.
Thanks for the invite and your company, it was really good to meet you all and I am going to try my best to get to the Feb ride, where ever you decide.
Cheers
Jamie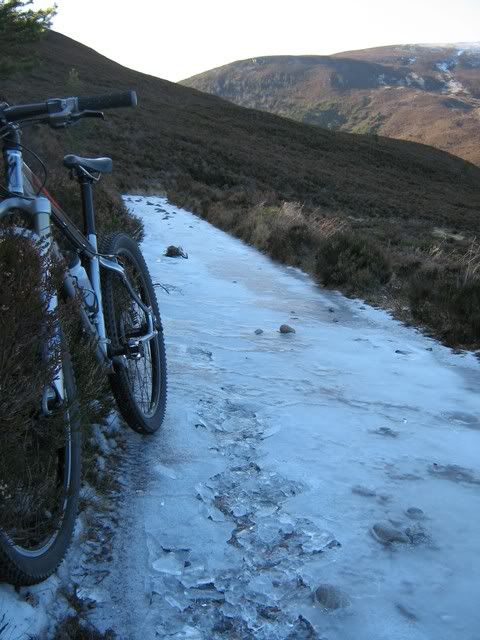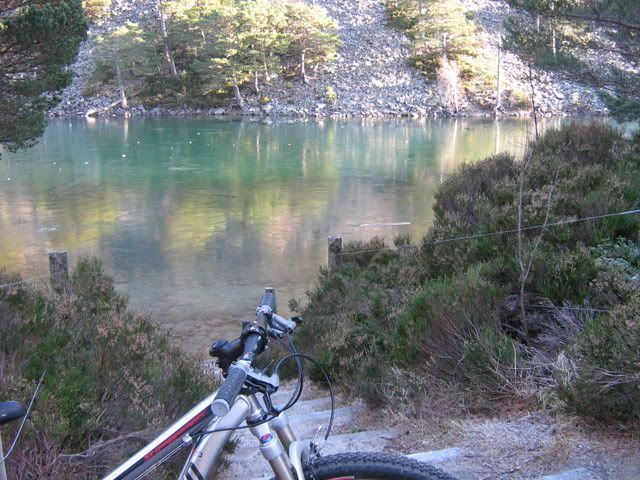 _________________
Carlsberg don't build Singlespeeds but if they did.......they would probably look just like mine.
I've spent half my life on bikes.........the other half I wasted
BLOG:
https://theroadlesspedalled.blogspot.com/