The Retrobike National MTB Event Series 2013

Round 4:

North York Moors:: Date:
Sunday 21st July 2013 - with another ride on Saturday 20th July
:: Time:
10am for a 10:30am start.
:: Meeting at:
The Graze on the Green, Rosedale Abbey, North Yorkshire. YO18 8RA
:: Link to start point:
-
http://goo.gl/maps/2yUbL
:: Terrain:
Single track, Double track, Disused railway and Quite country lanes.
:: NO HELMET, NO RIDE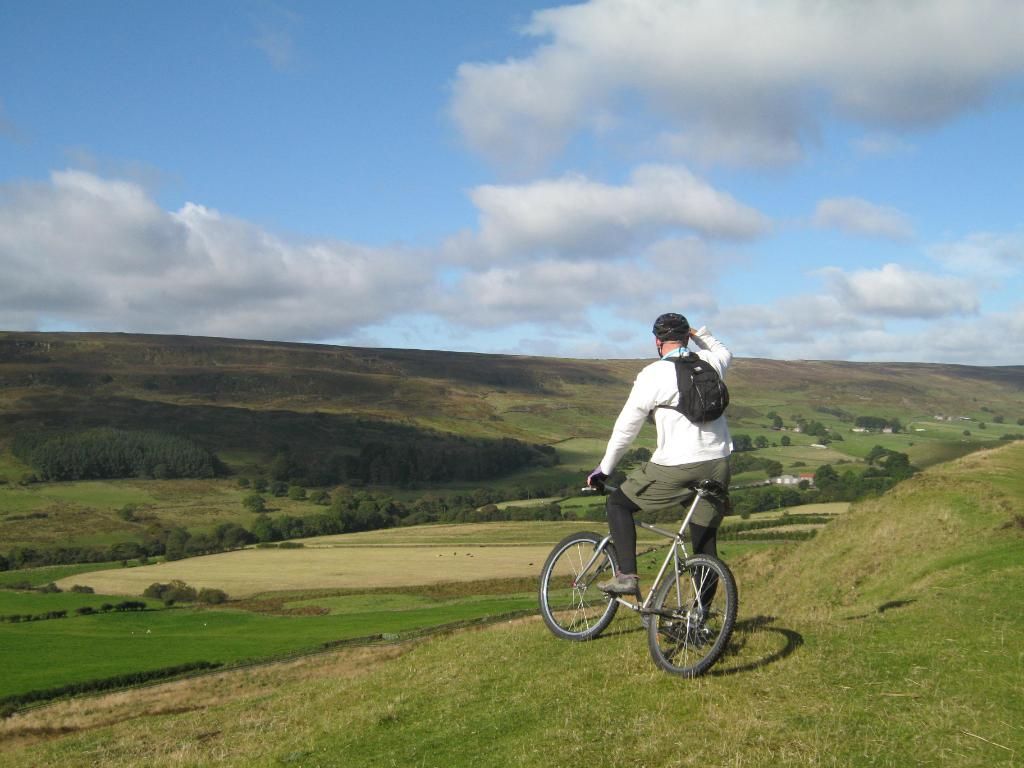 :: Route:
This is a classic 18/20 mile circular route around the picturesque village of Rosedale Abbey with stunning views of the North Yorkshire Moors and the Dales in the background. Lunch will be at the Lion Inn Blakey Ridge (
http://www.lionblakey.co.uk/
) A menu will be posted the week before the event.
:: Directions:
Rosedale Abbey is situated in the heart of the North Yorkshire Moors, with the main access being road. There are rail links to Pickering and some villages to the east of Rosedale.
:: Here's a link to the start:
-
http://goo.gl/maps/yJVLT
:: Accomodation:
There are plenty of Holiday cottages, BB's around the Rosedale area,
there is also a family camping and caravan park in the centre (
http://www.flowerofmay.com/rosedale-park.html
).
* For the weekender's we will be going for the Retro experience in Cropton Village, Tents, a Cold tap and a Toilet with a Brewery next door.... *
For those interested in staying for the weekend we have arranged a ride on Saturday afternoon with a mid ride refreshments stop, then back to the camp site at Cropton for bbq/beer/bike jumble and games.
More details to come....