A day in the peaks. it certainly is that with some tough climbs and sweet techy descents that make it all worth while. my second attendance on this ride calendar feature and can't wait for the next. On street, free parking next to the meet-point was a good start with blue skies all over. Although a little chilly early on, the first notorious climb up to the transmitter saw riders stripping the gore-tex like it was burning their skin
.
rich(trebz) had an early exit after tumbling off his bike in the carpark resulting in a very sore hand and inability to change gear or brake effectively so, understandably retired.
we share your disappointment
.
thanks to the AEC/dep AEC' for the guidance. it was great to meet some new faces to me and generally have a laugh and natter all way round the 20 miles of peak district. thanks to videojetman for the frame and box 'o' bits.
unlike me, won crash of the ride
i'm pleased to say it was one of those slow motion, can see the jagged rocks approaching your face type of crashes. no harm done
nice t-shirt by the way, at 6' 2" i will probably squeeze into a small providing they are 'american' sizes.
again, great day with good craic, bikes, banter and palave. aching all over today, probably worse tomorrow.
rest after the First climb for the slow and steady group.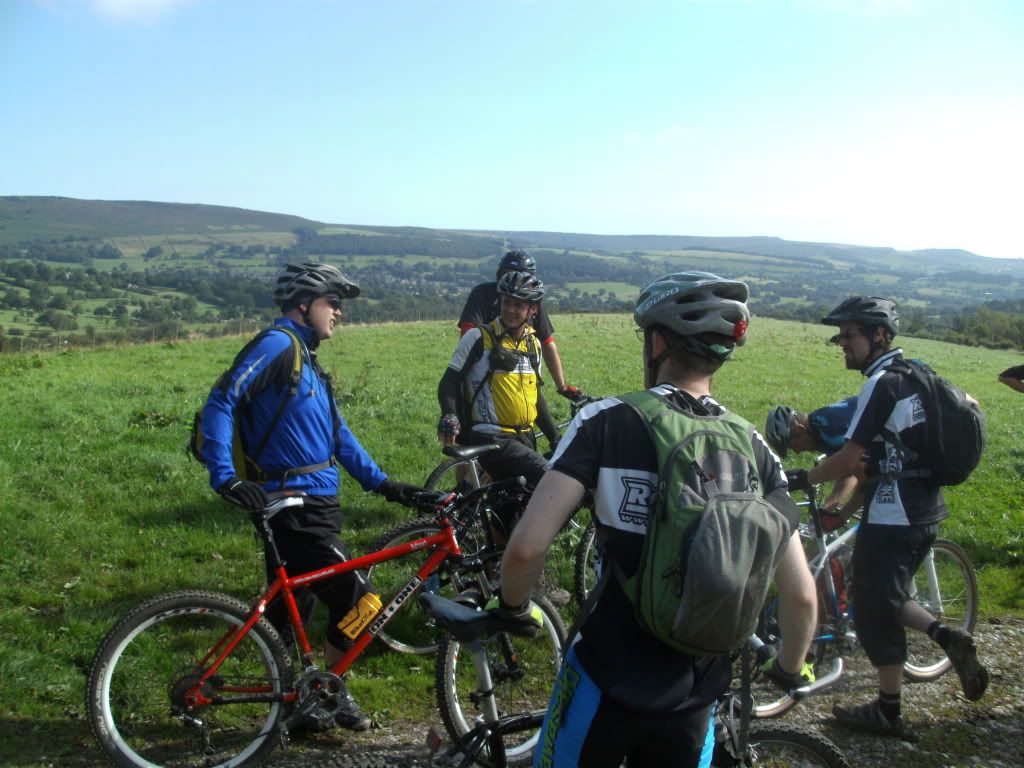 i took time out on the next climb for photos(not due to poor fitness,ok)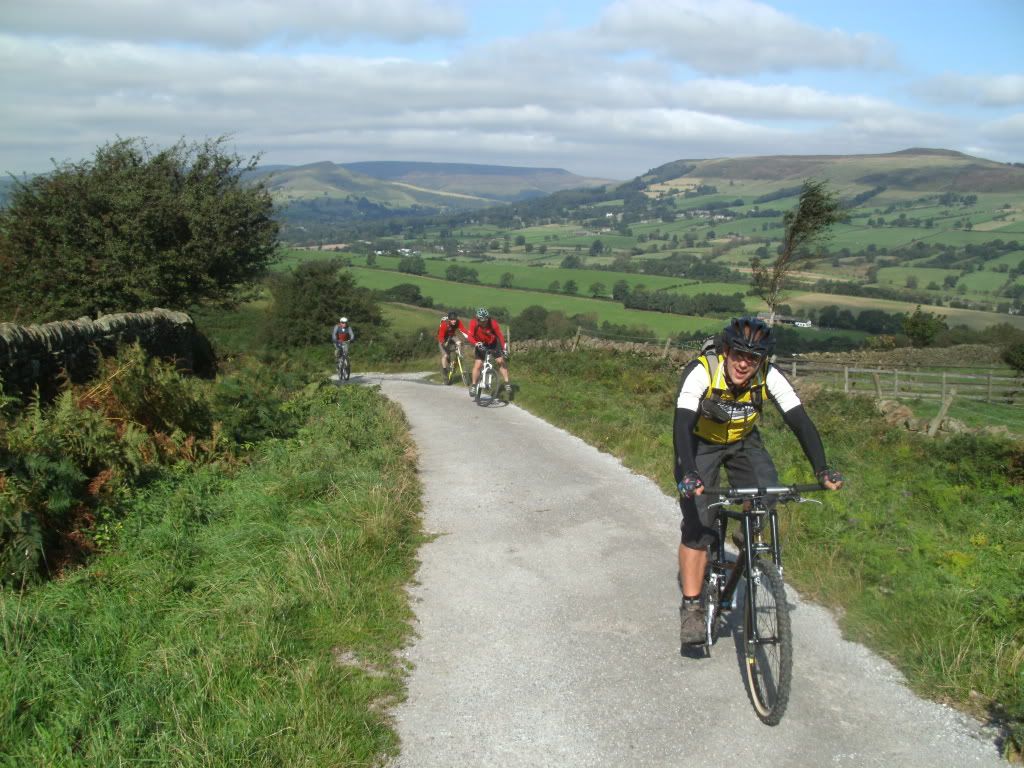 welcome down hill stuff for chalieboy.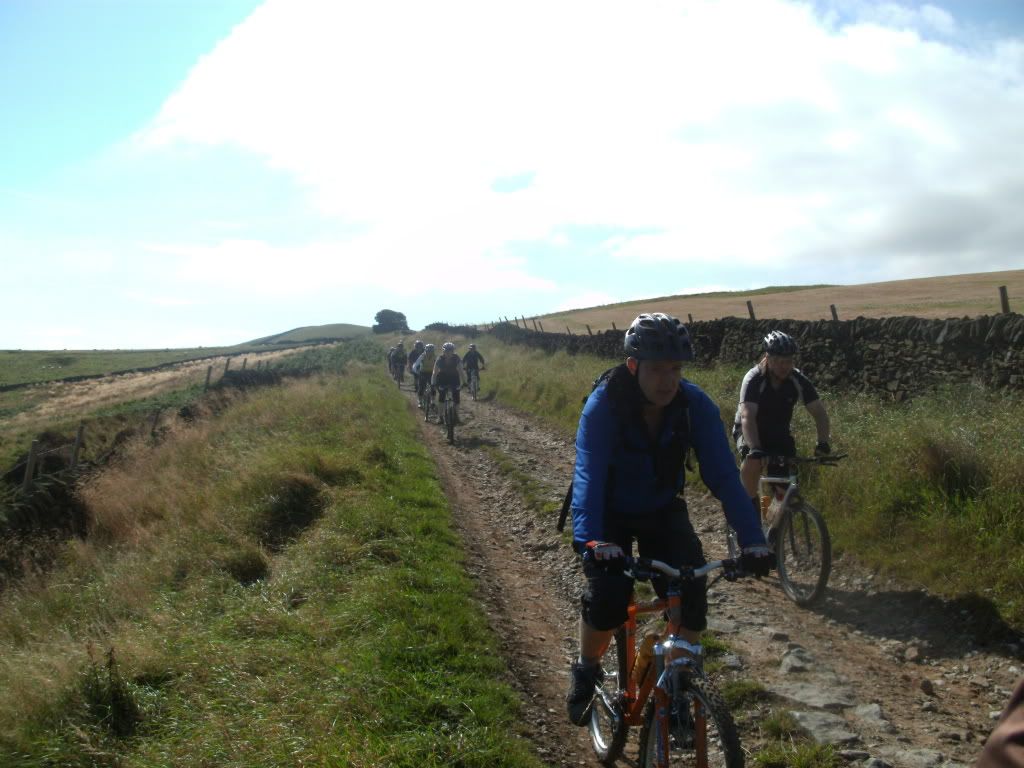 cannot remember where but looks fun!
I can see a ship from this nest.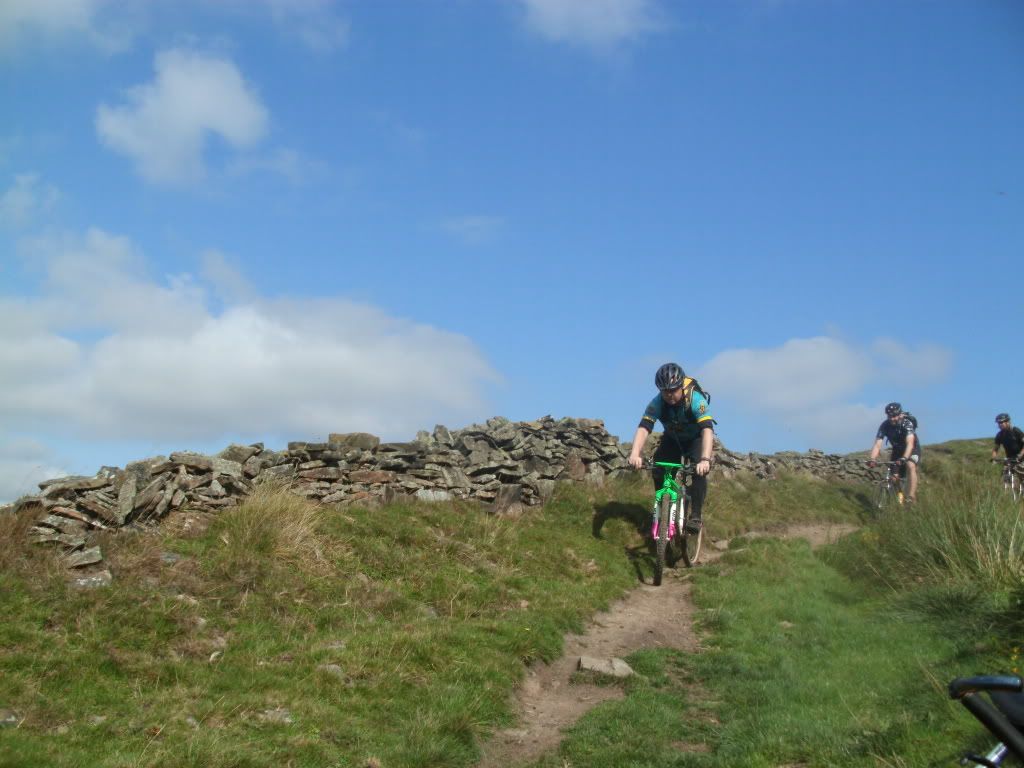 tedc makes it look easy.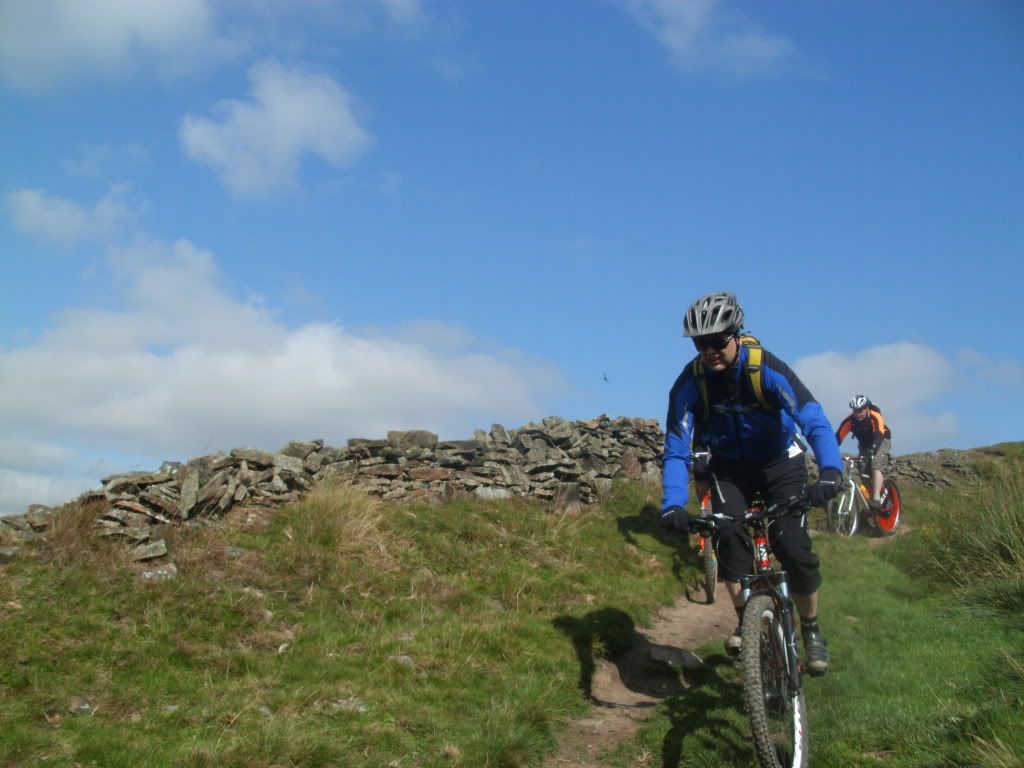 almost a family photo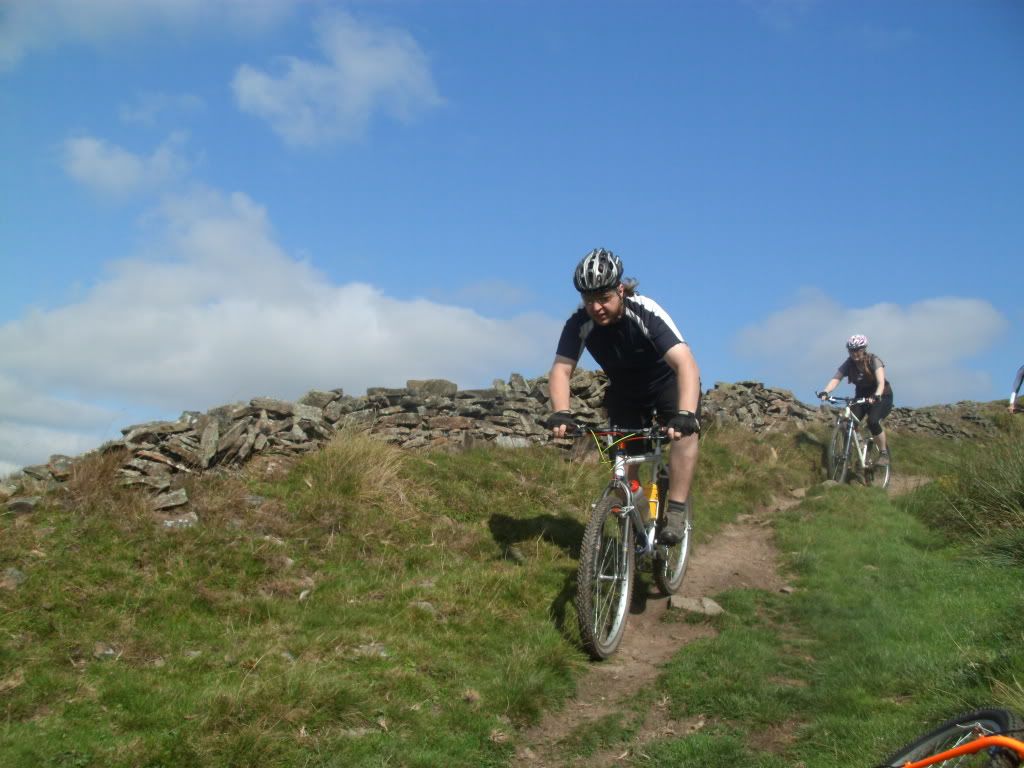 this youngster was ace on his rock lobster. thumbs up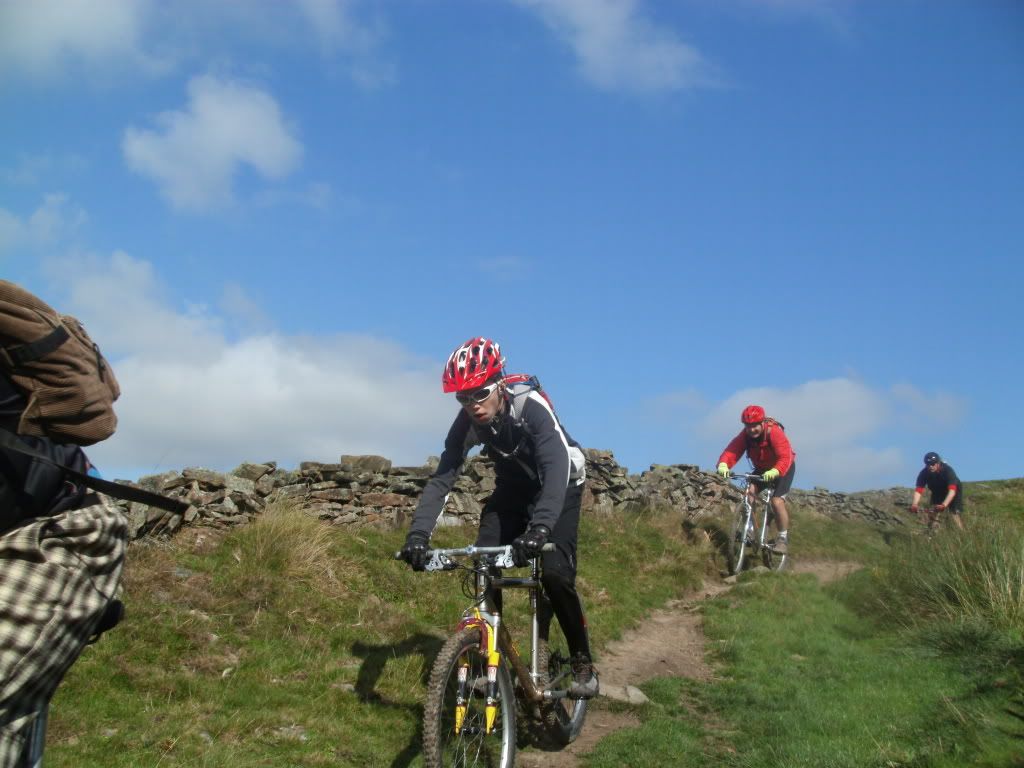 steady, rich, just had that wheel trued up.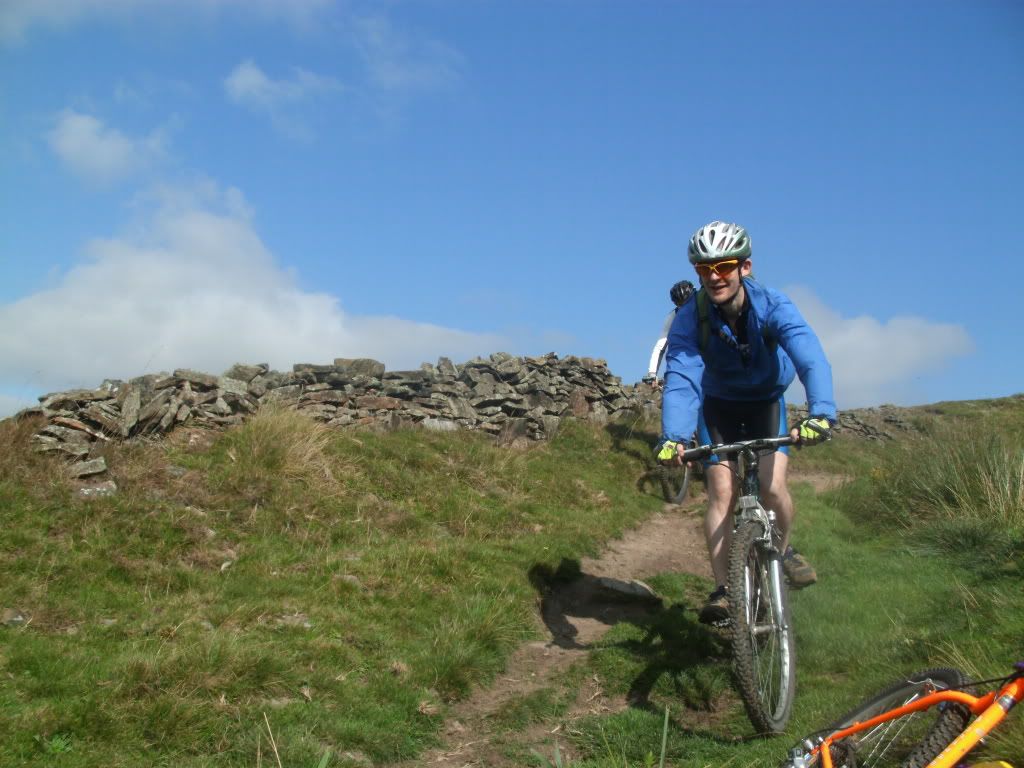 jeff at resting pace.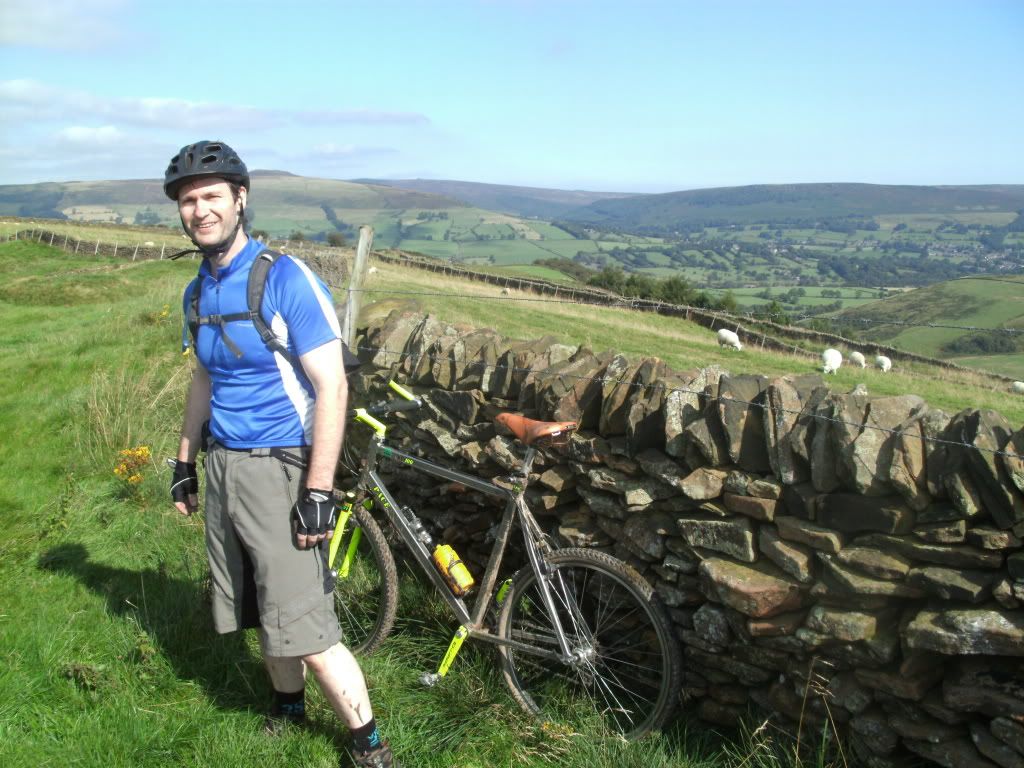 john takes a stonechair for look-back at the rocky, lung busting climb.
AndyB lets some air out of rear tyre. told him a thousand times 'match' stick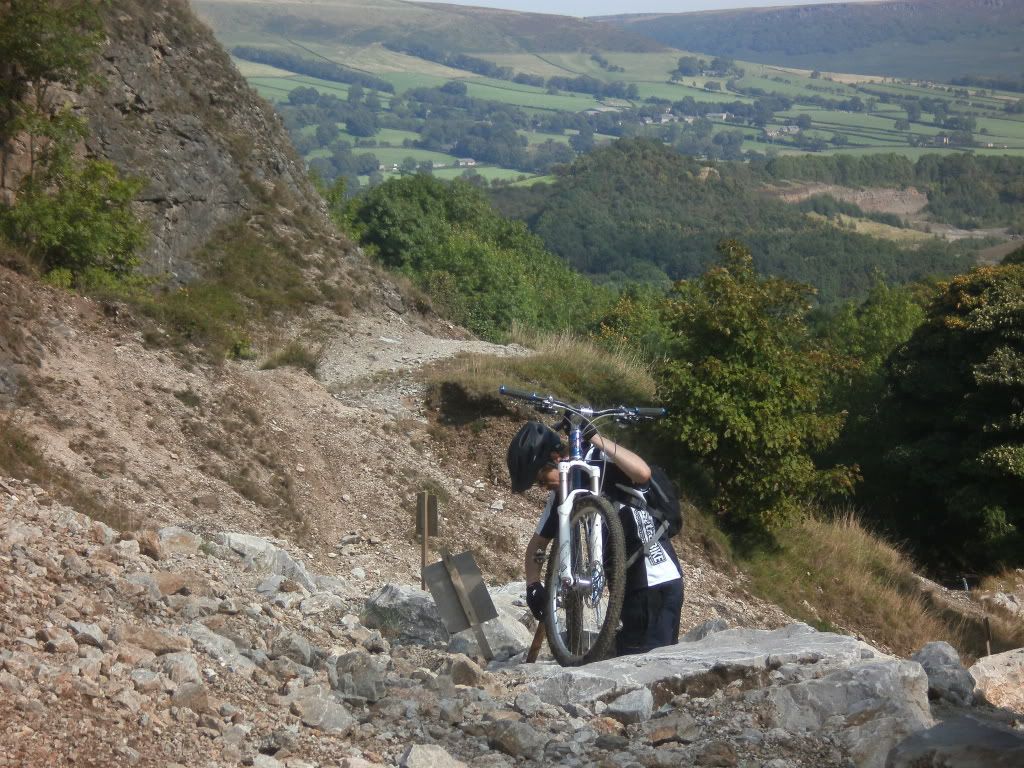 captaincosmic all very chilled out. good work on that highpath fella!(back ground)
longun pops his chain! too much 'horse power'
for better views, get climbing.
always a big smile from letmetalktomark.
no fear.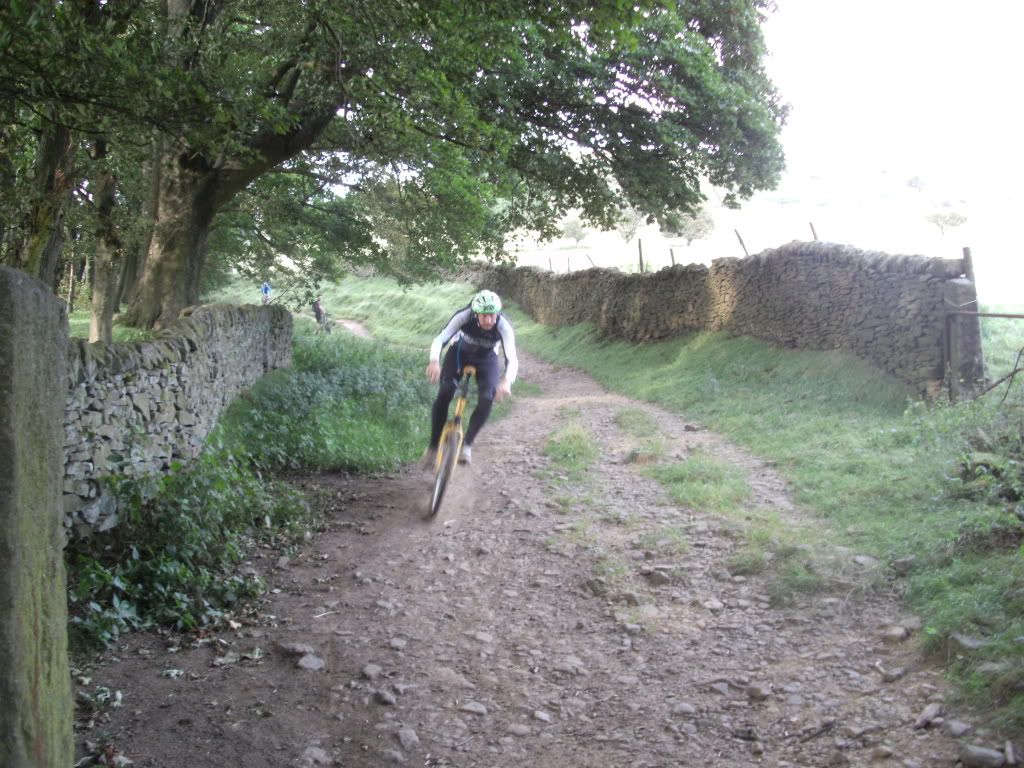 cam baterries too low to take any more but hope i've got most folk in.
cheers, see you all again!