Where has the last 12 months gone? And what has been achieved? Never mind the rapid passing of time, it's almost July and high time to mutter about the
Third Annual Herefordshire Road Ride
, this year subtitled
Ronde von Herefordshire
- no cobbles but I can guarantee some less than smooth single lane roads.
Polish up the bike, shave those legs and squeeze into some too tight lycra (does it really shrink in the draw?) for Saturday 21st July 2012 (and if Bradley's in contention in the
General Classement
then we'll need to ride lively to get back for the 53.5 km individual time trail that may well decide the outcome of TdF12).
What does it involve?
Usual Retrobike meet time of 10 a.m. for a 10.30 a.m. start for a stunning, scenic and undulating Sportive style 80 km (we're continental, so no talk of 50 miles will be entertained) ride on very quiet country roads with the option of a country pub lunch/stop. There's plenty of climbing but nothing super steep so all should be fine. Here's last years route (we'll have variants this year but it gives a flavour):
Depart Hampton Bishop, turn left at Mordiford and then after a mile or so it's on to the climb to Checkley, certainly a good opportunity to blow away any cobwebs/breakfast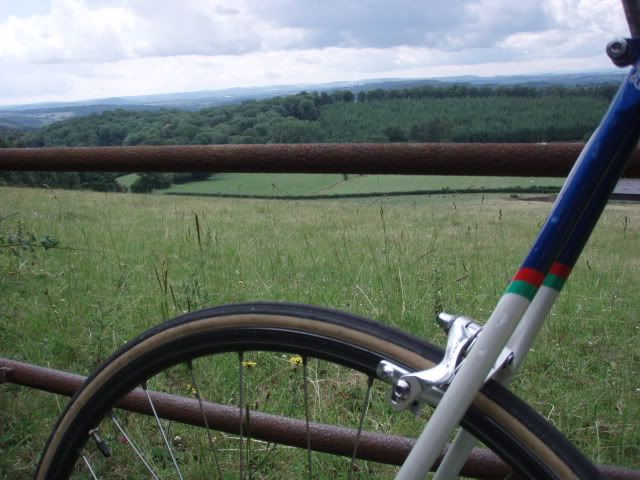 After the Checkley climb loosener it's a smashing descent through the trees (mind the gravel, bumps and greasy surface!) and then onward and downward to Woolhope. Before getting into Woolhope proper however it's a left turn and the stiff climb to Marcle ridge, probably the steepest of the day but possible seated. Beautiful views towards Ledbury and, further, the Malvern Hills await at the top and then it's a fast, narrow road descent
Onward you descend but, just as the cider makers in Much Marcle beckon it's a right turn up the hill and on to How Caple which sparks a great flowing downhill although the small speed bumps mean you need to keep your wits about you.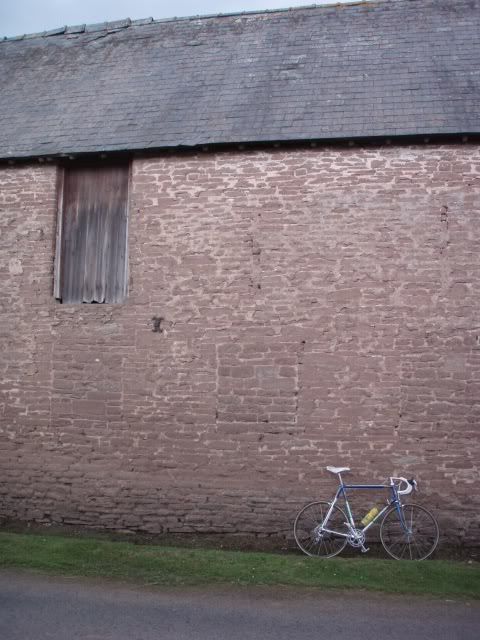 Quiet roads continue, a bit of uphill and then a smooth descent down to the pub at Hoarwithy, just under half way but perfect for a pint or spot of lunch.
After reluctantly leaving the pub it's an undulating cross country route on super quiet roads to Bagwyllidiart and down to Kentchurch. The back of the ride is broken as we climb towards Garway and Orcop with gorgeous views across to Hay Bluff and the splendidly named Lord Hereford's Knob. A little trundle down to Wormelow and then it's Much Birch, Kings Thorn, Holme Lacey and the finish in Hampton Bishop.
The pace won't be high, no one will be left behind and there's plenty of cutback options if weather is poor, mechanicals strike or legs get weary. Oh, and there's a beer in the garden afterwards (or inside if the weather is inclement).
Where is it happening?
The ride will start and finish in Hampton Bishop, just outside of the cathedral city of Hereford.
Accommodation?
If you want to stay over there's a very good campsite about a mile and a half from the ride start/finish, plus good B&B option 3 miles away in the next village.
Do I have to ride an old road bike?
Old bikes are obviously preferred but if it's a choice of 'modern or don't come' then modern is absolutely fine (although expect a little grief if you get a mechanical!). There will be a 'best in show' rosette for the sweetest old school ride.
Flag up that you're planning to come below and we'll add to the list of attendees
- Ed
- daj
- markyp
- grumpycommuter