Well that was a fun day out, speedway style cornering, great single track riding!
That klein was mint before my lap, the chainring bolts were the only part not covered in mud!
Look who turned up at RB Heckle tent to say hello, his first race for years. He seemed fazed by his borrowed bike " I can't get used to this thing, the brakes work you dont expect that!"
Its Max Glaskin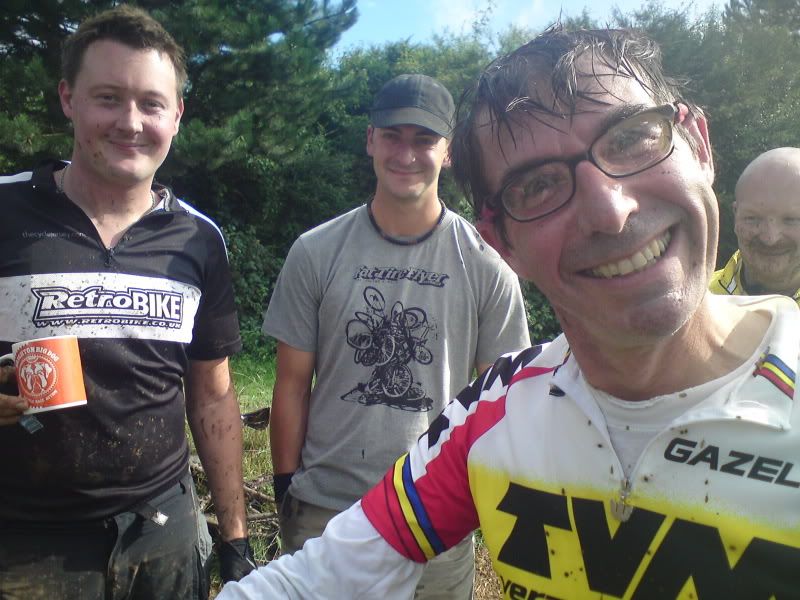 _________________
1991 Klein Attitude green / white / magenta
Merlin Oreas 06
Klein Mantra Pro
Merlin Cielo
Kona Jake The Snake
1997 Kona A'ha Stars and Bars