Gave the ol' Bridgestone a bit of a tickle up in anticipation of the ride... I've had this bike over a year & this'll be her maiden voyage!
Ended up finding a NOS 1" Tioga T-Bone in one of my shed drawers, 10mm shorter & with a bit of rise to replace the Ritchey bazooka the bike had from new. Feels much more rideable now. Better balance for monos too.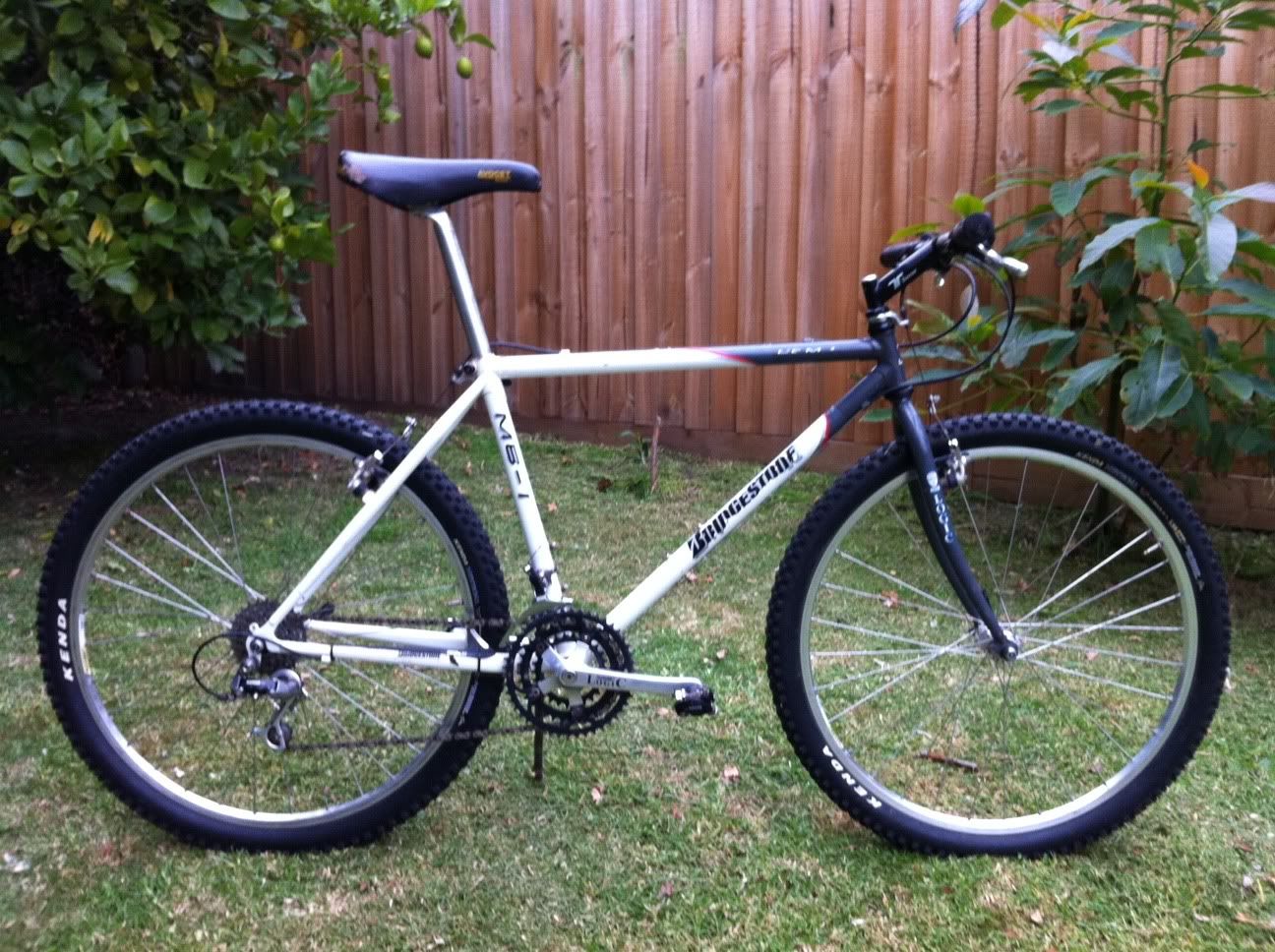 Suntour straight cut block. Should be interesting...
_________________
Wanted:
* '89 Nishiki Alien 17/19"
* Mantis Valkyrie-EC 18"
* Titan 1/2 Trac 18"
(Stay tuned to this channel...)
'89 Titan 1/2 Trac, '90 Nishiki Alien ACX (NOS, M735), '90 Pearson Kea, '91 Nishiki Alien ACX (M900),

'91 Haro Extreme Comp (M735)

, '91 Milazo Rock Comp II, '91 Mantis XCR-EC, '92 American Comp-Lite (XC-Pro), '12 Soma B-Side (650B), '14 Cannondale Evo Hi-Mod 1 DA9000, '15 Cannondale Trigger 27.5 Carbon 2 (XTR)