I have owned this Basso Coral for around a year and have ridden it all over the country and to France and Belgium on short B&B tours. I have never had a problem with it at all and it is an amazingly smooth bike to ride. Before I got it the bike has spent a lot of its life in storage and has quite a few paint chips, few spots of surface rust and a couple of scrapes (No dings or dents, just paint work) but still looks very nice and gets lots of comments. These marks could be touched in but they never bothered me to be honest.
Frame: Basso Coral 53 Seat (C-T) and 52 (C-C) top tube. Columbus Cromor tubing.
Group: 8 spd 105.
Wheels: Mavic Sup rims and 105 Hubs.
Stem: Shimano 600
Saddle: Selle Prolink
Handlebars: 3ttt
Tyres: Rubino slick (Front) Vredestien (Rear)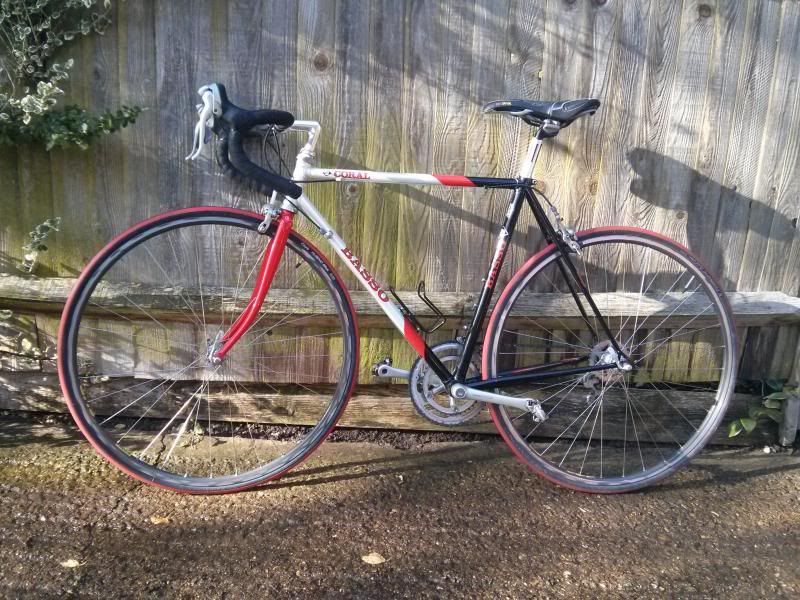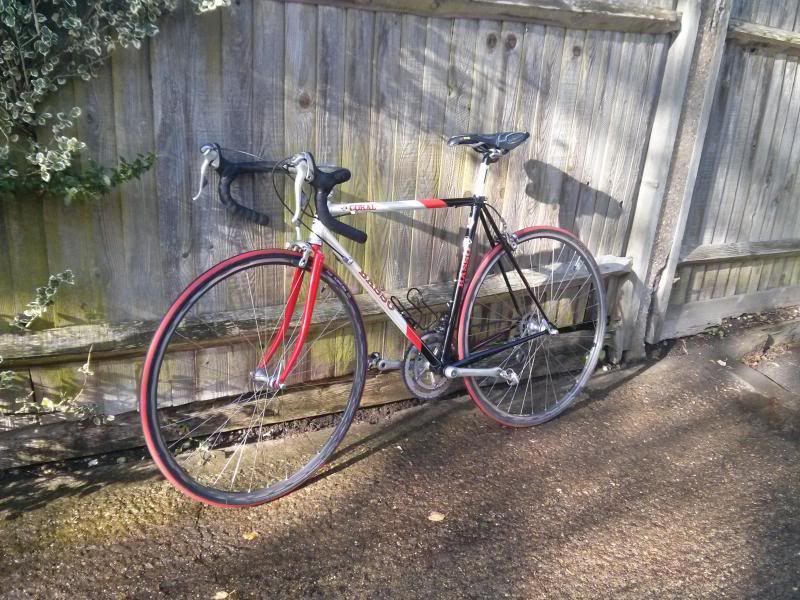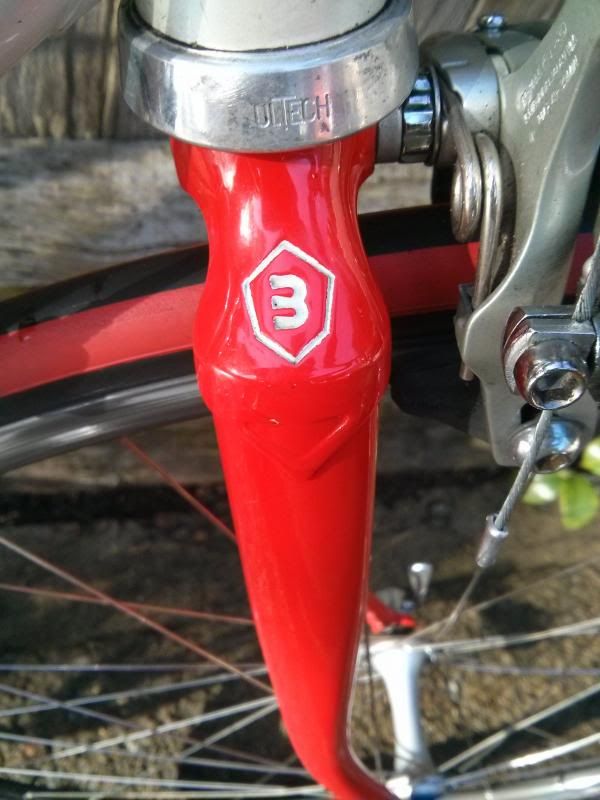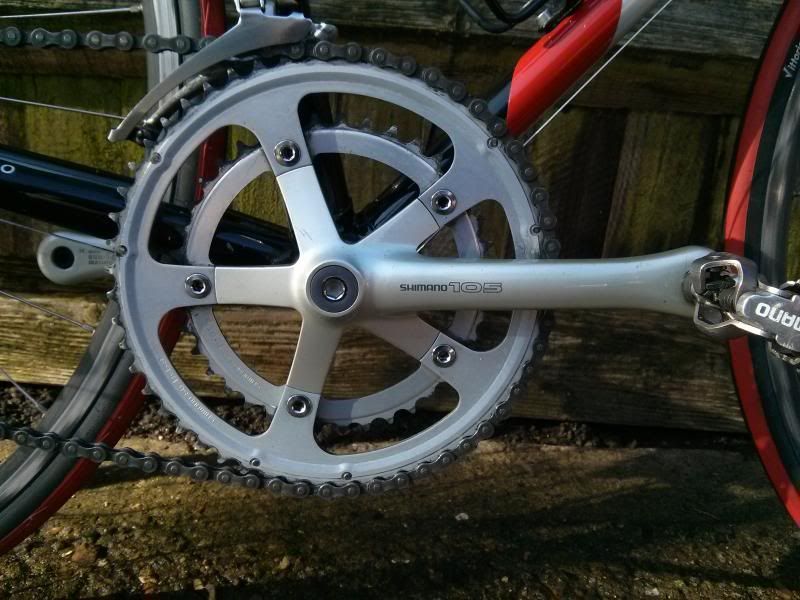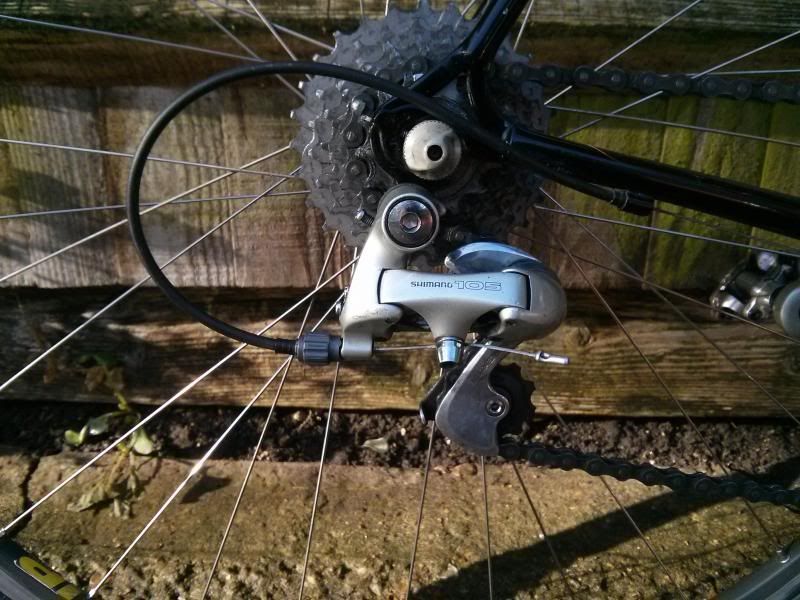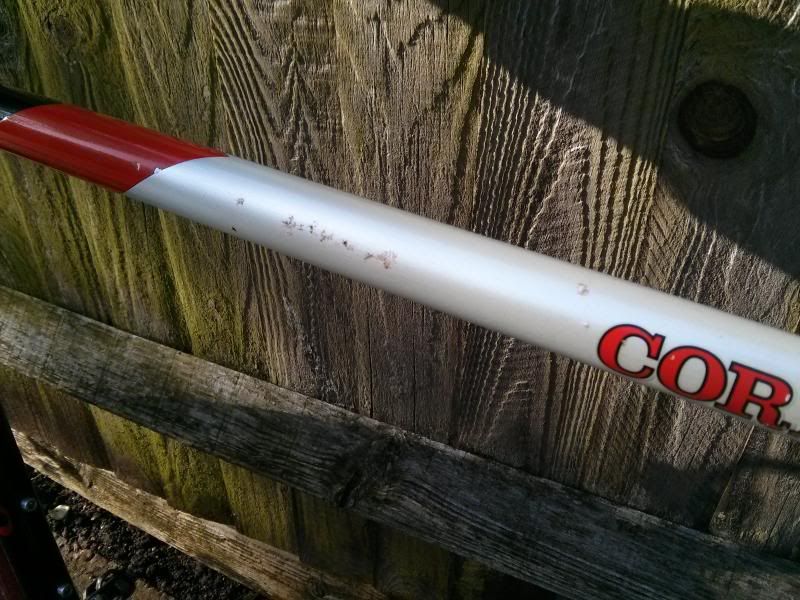 I live in Sutton, Surrey. Drop me a message if you have any questions.
£250.