Very nice mid nineties Graham Weigh 531c that I have just finished building up.
56cm (c to c) seat tube
Bit of a build thread here;
viewtopic.php?f=23&t=270187
It has a full Shimano Exage 300EX group-set, including the hubs. The frame came with Campag headset and bottom bracket in very good condition, so I have left them on the bike. New Charge Spoon saddle and matching bar tape and tyres are brand new Vittoria Zaffiros.
There are a few marks and a couple of small areas of light surface rust mainly on the chain stay, but nothing major. Patina is the posh word for it I believe!
The frame had a braze-on for the front mech, but as the Exage group-set was band-on I Dremeled it off and used blue tape to protect the frame from the band-on. One of the pics shows this clearly.
Let me know if you have any questions.
Oh, and it rides beautifully!
£300 plus postage if required. Bike and I are in East Yorkshire.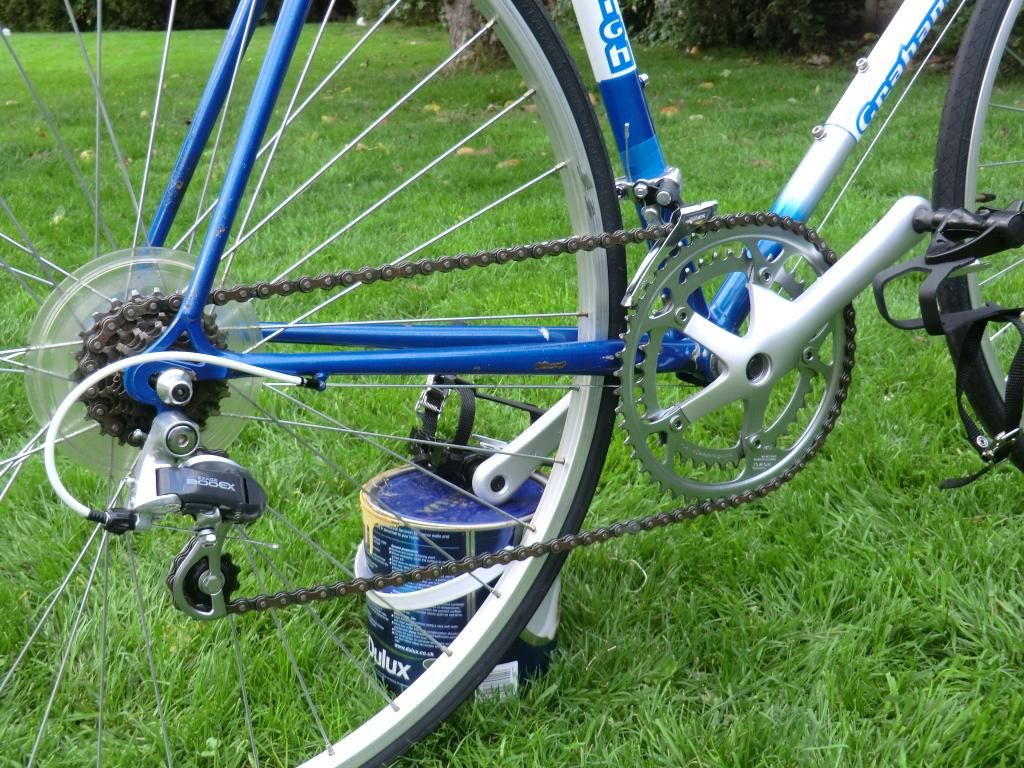 _________________
The road goes ever on and on.