Right folks I've realised that I've got far too many projects on the go currently so sadly this will have to make way for other things!
It's a 92 (I think) Giant Peloton Super-lite in two tone light/dark blue running Campy drivetrain, Selle San Marco Rolls leather saddle, the rims are unbranded as far as I can see and it has a brand new set of tyres on. Needs a few bits to get it back on the road, namely gear cables, rear mech adjuster, downtube adjuster (I think downtube shifters can be fitted maybe?), chain and bar tape.
The frame is in superb condition for it's age as it has been stood in a shed for years though the black on the rims has worn a bit from the brakes. I've given the mechs a lube up and the BB and cranks spin smoothly as do the wheels, it really is great condition for the age with the odd bit of rust/corrosion starting on the mechs and headset cups.
I've seriously no idea on the value of this so I'll start the bidding at £150 though I'm very much open to offers as it is taking up valuable space and the money would help towards one of my other projects.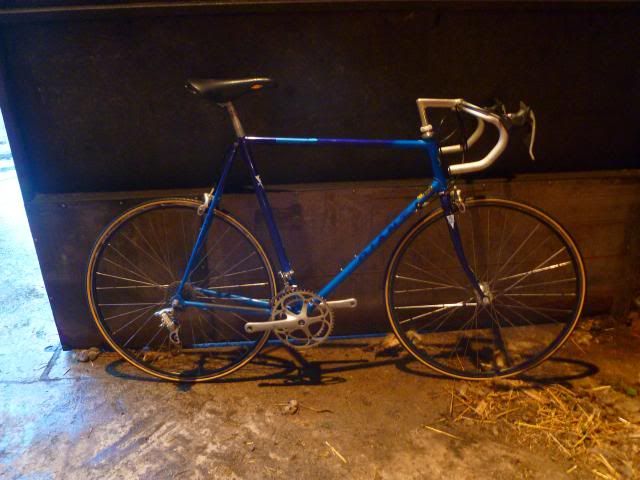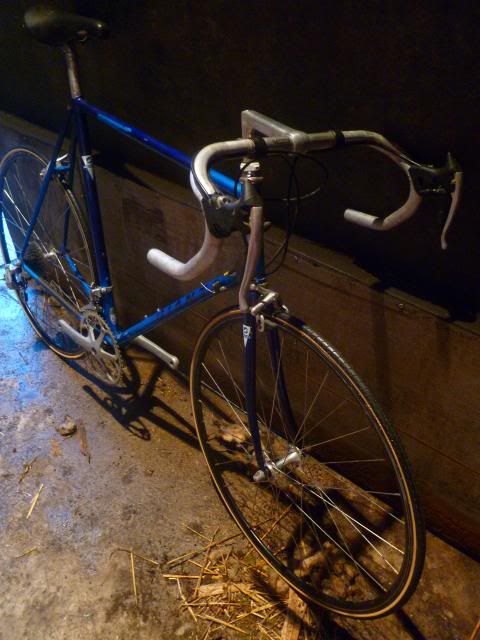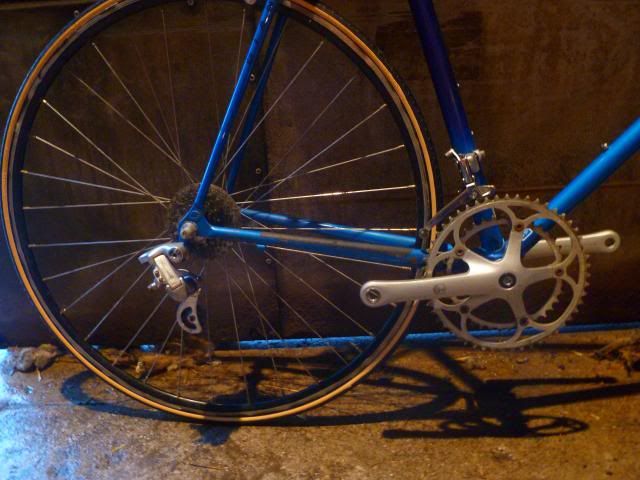 Price drop down to £100, need quick sale. Will post at cost.