For sale is a Baines International TT (Flying Gate) road bike, which was built in 1980.
Seat tube is 22.5" (centre of bottom bracket to top of seat cluster), the top tube is 21.5".
The bike was re-painted in January 2003, and has a new transfer, however the frame number before this work was carried out was 8092, which indicates it was built in 1980 and is the 92nd out of the 600 frames built to date.
The condition of the bike is good, however the underside of the bottom bracket has been drilled, and therefore has 5 drill holes (as shown in the pictures).
The bike is complete, and in full working order, although I believe only the frame is original.
The front and rear brake calipers are Shimano Dura Ace, as are the break levers, and the rear derailleur.
The cassette and front chain rings are uknown.
Cinelli handlebars (64-42)
Mavic Open Sport wheels
I am looking to sell the bike for £500, with cash on collection from Cardiff. I am able to post if required, although I would prefer the buyer to see the bike in person to make sure they're happy with their purchase.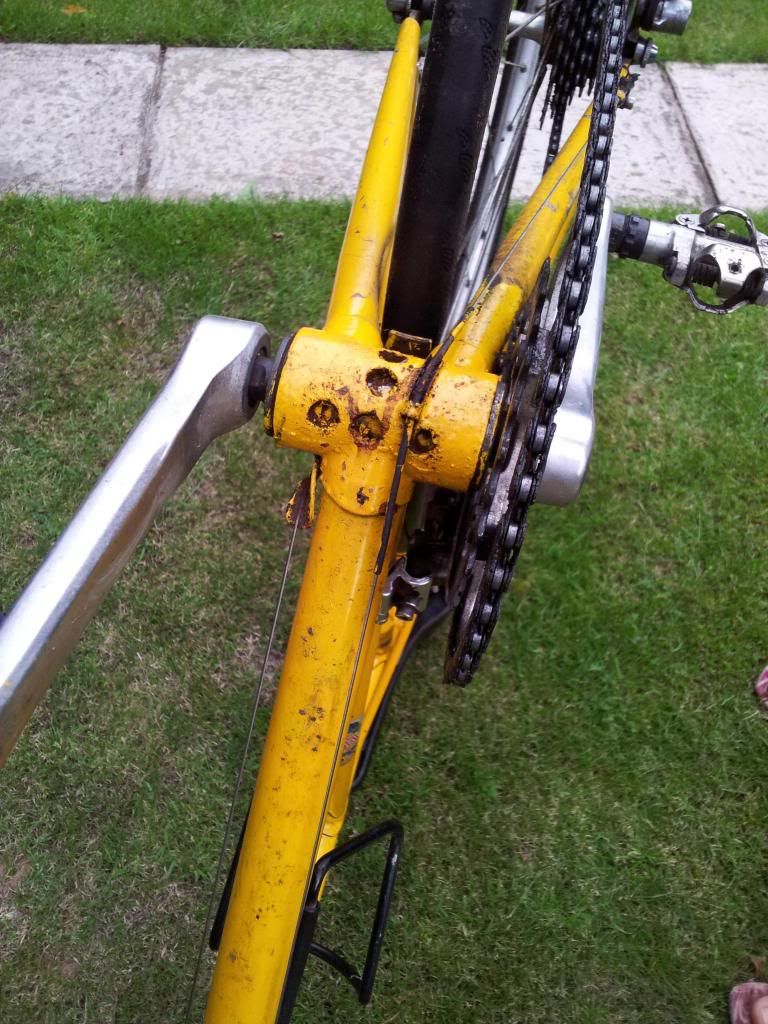 More photos are available if required, please feel free to ask me any questions regarding the bike.
Thank you very much