This has been my 'off weather' ride for the majority of this year, but a new purchase means one of the stable has to go. I am back on the MTB for the really bad weather, so this will see little use from me until next year. So it is with a heavy heart I am offering up for sale.
It it worth more than the asking price in parts, but it is so period complete that is seems a shame to split it.
The spec is as follows:
21" (53cm) seat tube CC
21.5" (55cm) top tube CC
531 tubing on the frame and forks.
Campagnolo Mirage 170mm triple crank (52,42,32), Mirage rear 8 speed derailleur, Mirage shifters, these are the ones with the metal levers before they moved onto plastic, Mirage brake calipers, Mirage headset, Veloce front derailleur.
Mavic MA2 hoops, Campagnolo front hub but I cannot see any manufacturing marking on the rear hub.
Cinelli Giro 420mm bars, with new bar tape done by me so not the nest of jobs
Selle San Marco Concor Light seat
Currently sporting Crud Catcher Road Racer 2 guards. I despise these to be honest, but hey they are there if you want them.
It has some SPD pedals on, which I will leave on if you want, or I will keep them if they are of no use to you.
It is an old chariot and has seen plenty of action, there is a dent on the side of the top tube, was there when I bought it. It could do with a really good deep clean, but is still good to be ridden all day every day as is. I have done a 70 mile ride on it, without it missing a beat.
I can next day courier the bike for £20, but might need some assembly when it arrives your end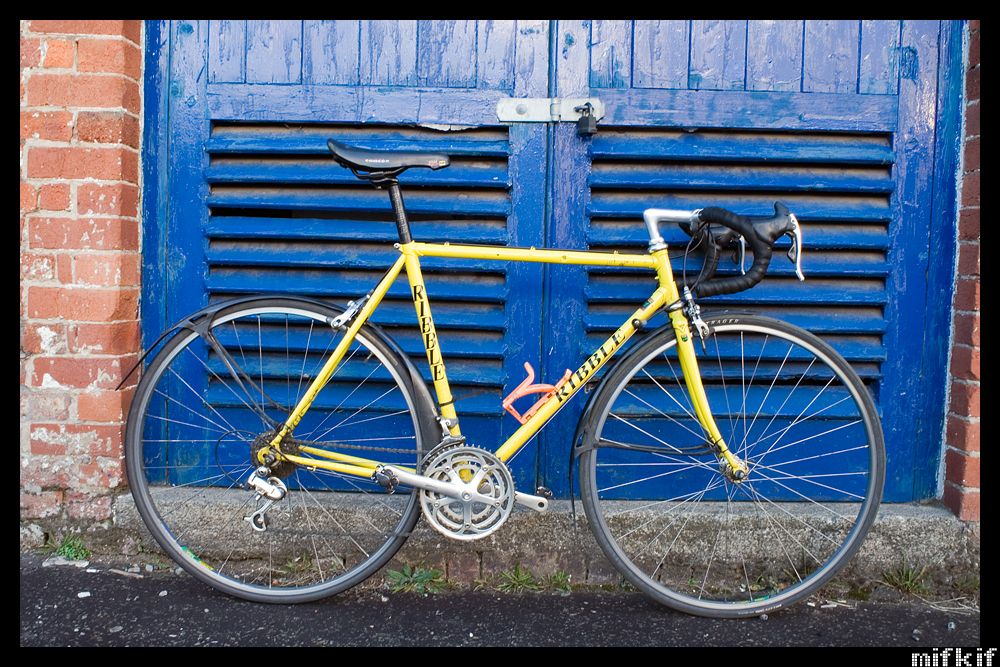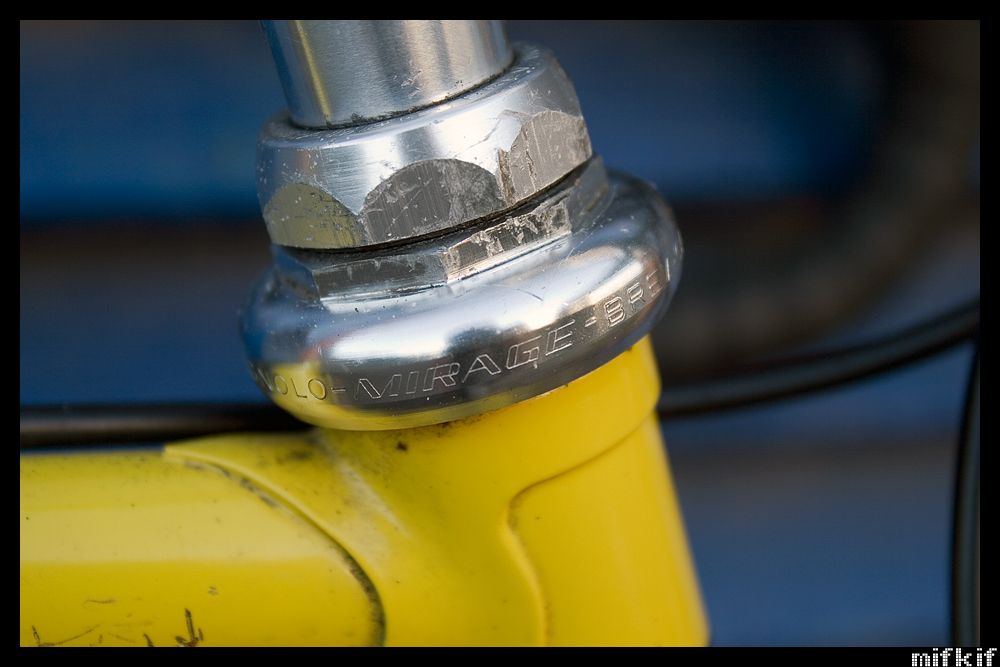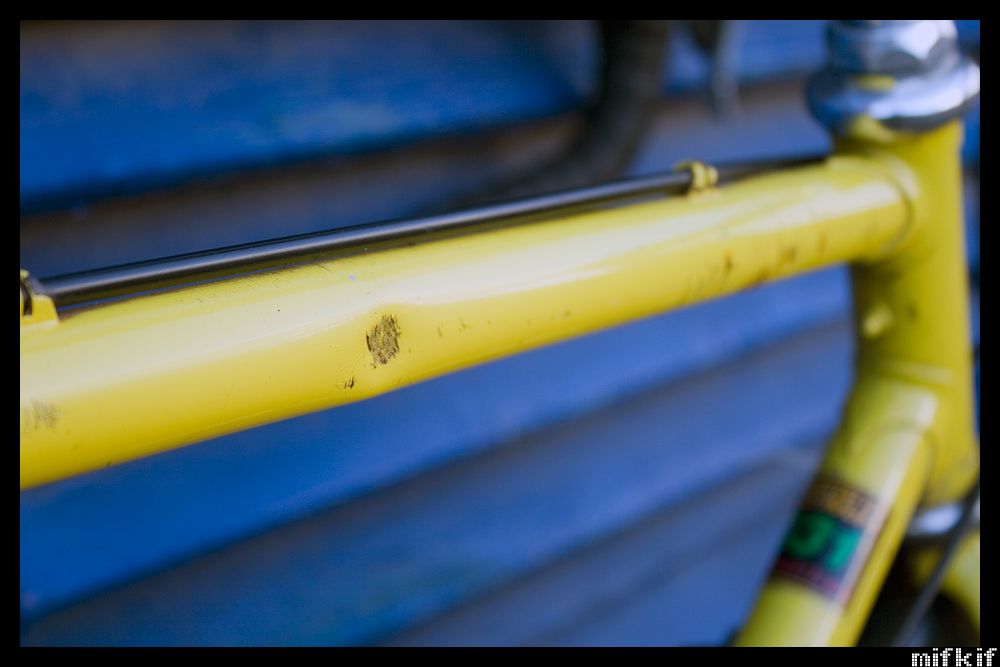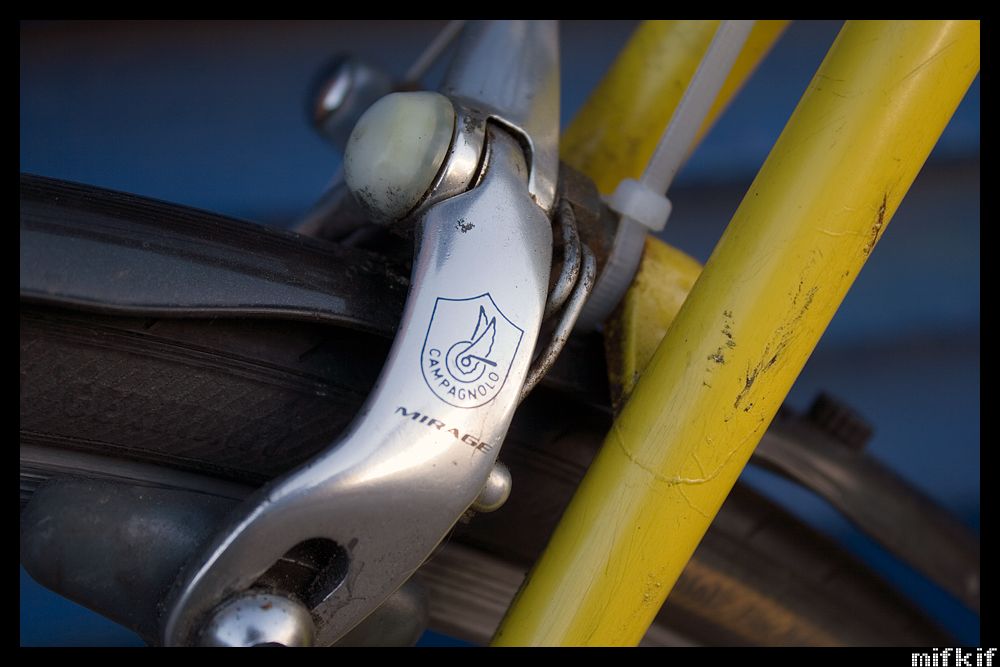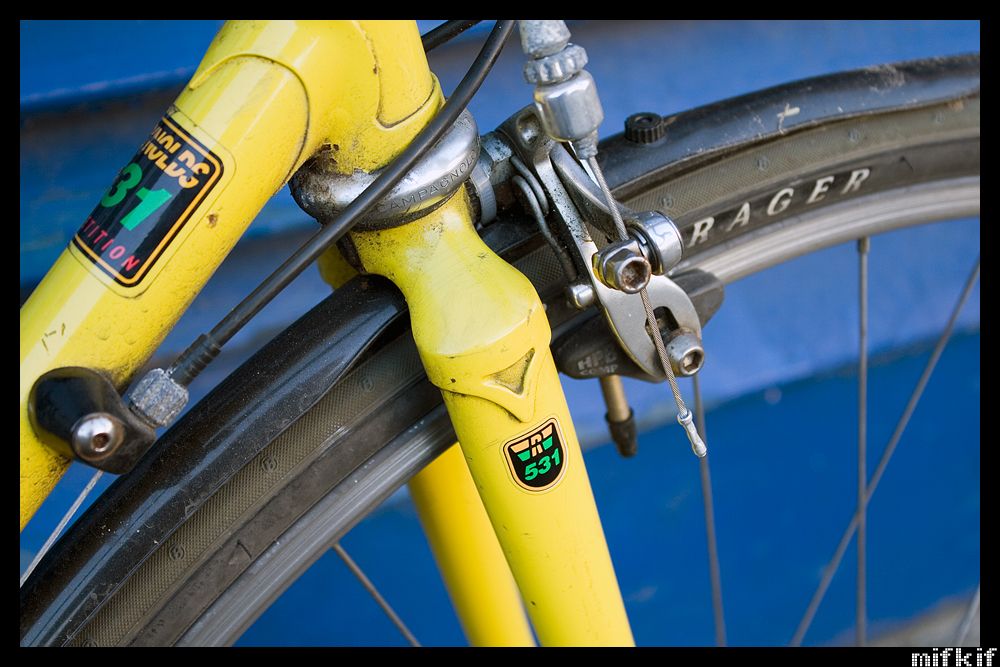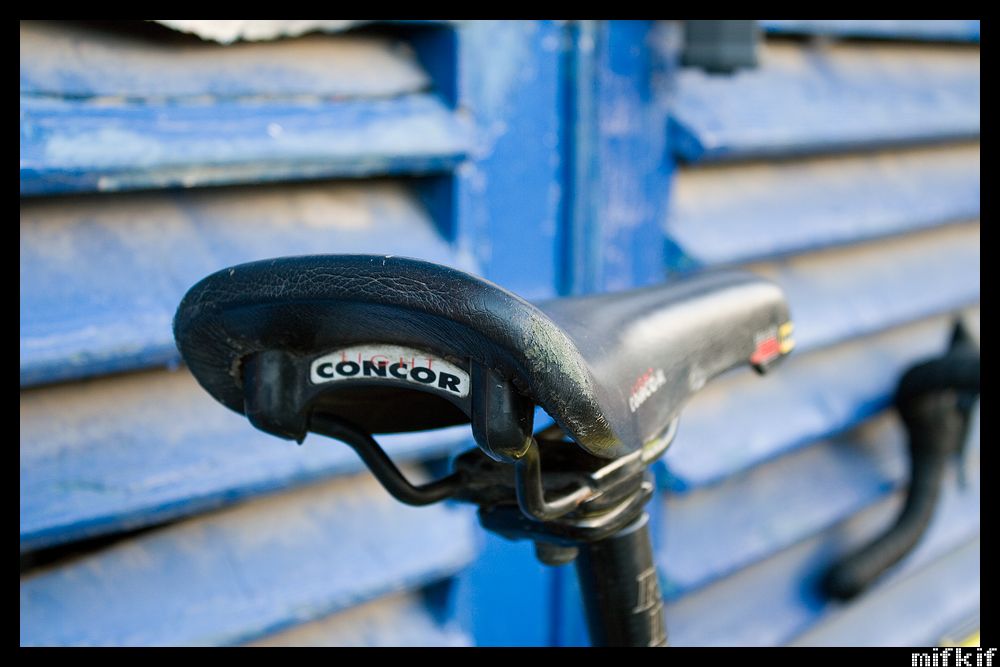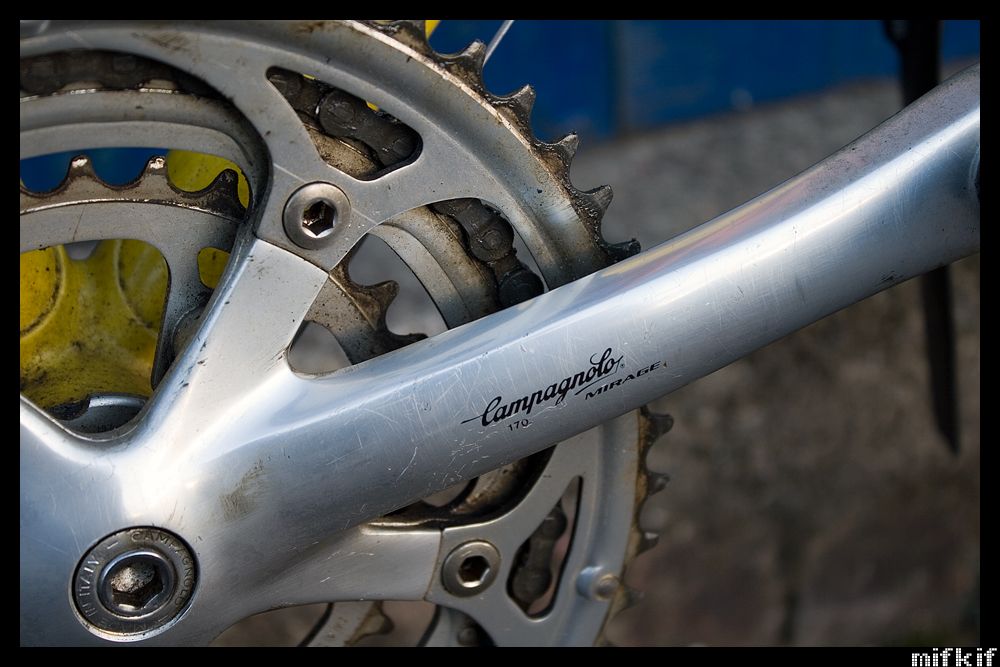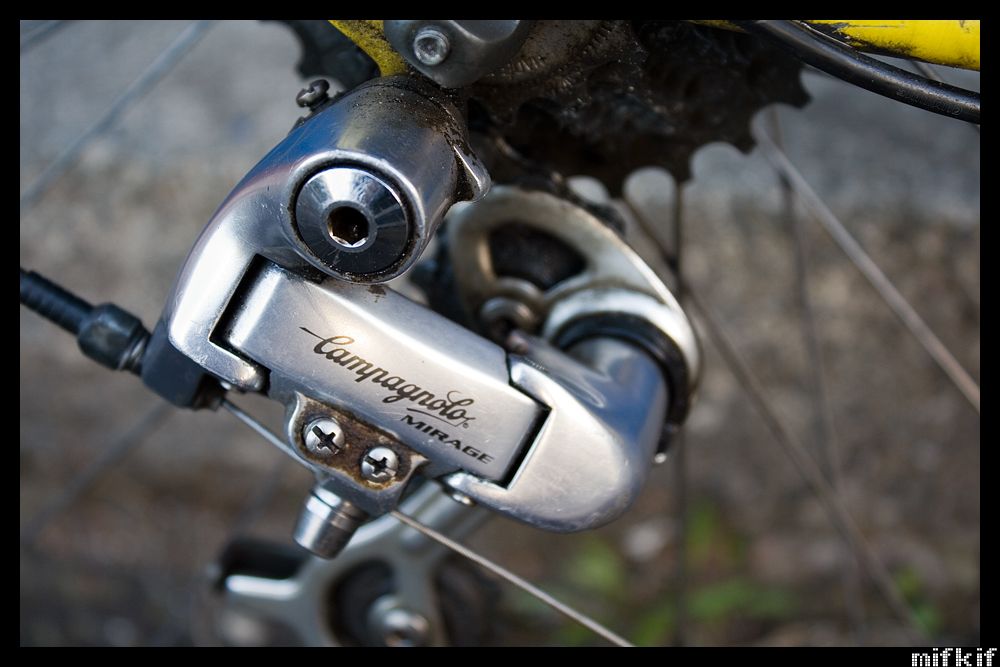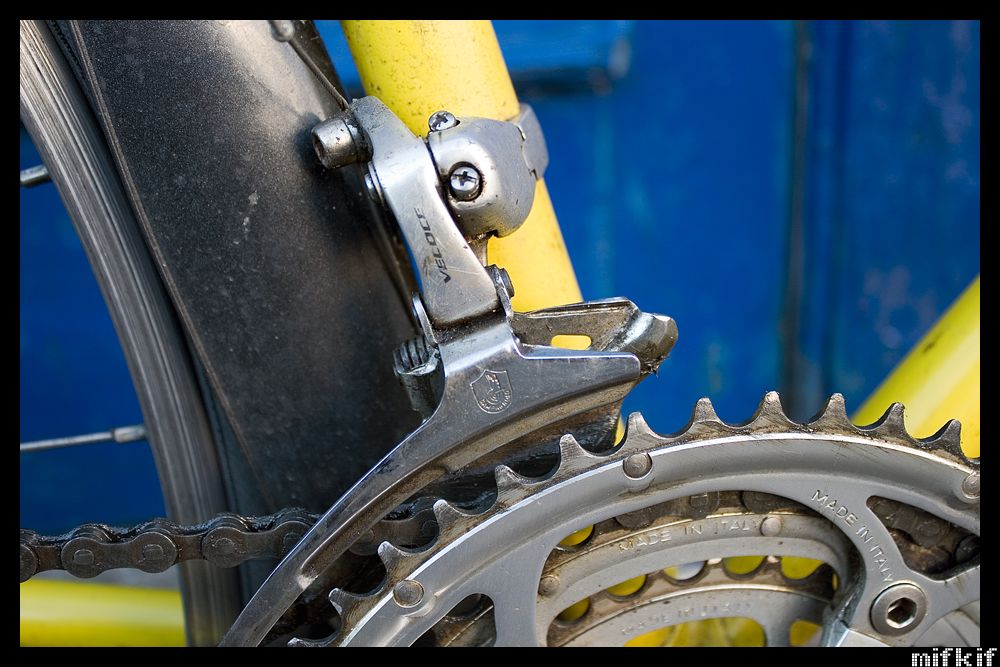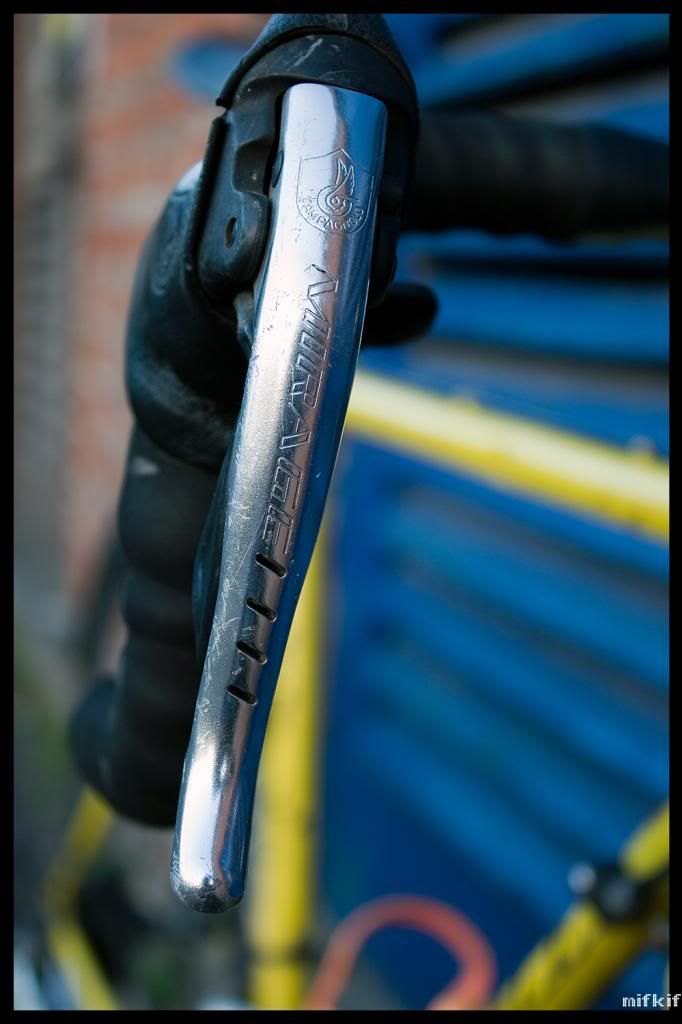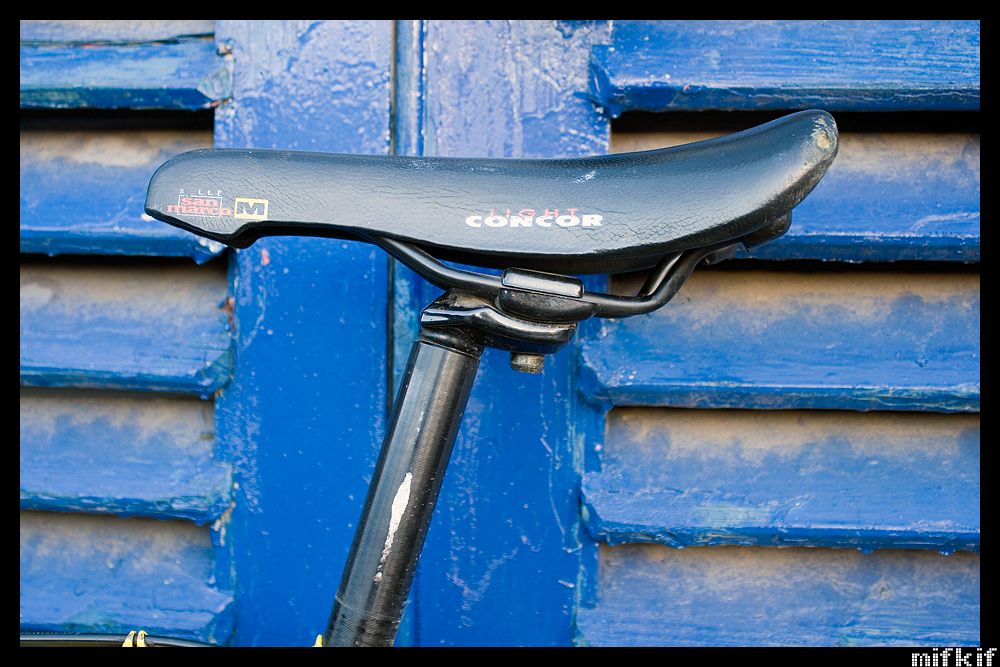 Any questions, fire away.
Matt