Dont want to do this, But i simply am not using it at all
Was and IS my dream bike... Wanted one since they were announced and managed to buy one last year
Weeks after purchace i lost my job and have since been self employed working long hours. I dont get to ride at all
Its a 22.5
Im 6ft and its a great fit.
Its great condition, No marks on it.. Rode it home from the shop, to my house in the New forest.
And then three times out round the lanes and back.. I estimate no more than around 40miles on it.
Will come with its original sales kit ( shoulder bag, TEA , tools and tube, and brooks saddle care balm)
The seat has a little bit of wear at the back (wearing in) as i wore jeans when riding it home, Its only started taking the sheen off . This will happen all over the saddle eventually as it wears and shapes to your arse
as with all brooks
It lives in the spare bedroom ,With my wifes Pashley princess
It has a handlebar mounted bottle holder and new (unused) alloy bottle.
Ill get pics up tommorow afternoon
£700 . New forest, hants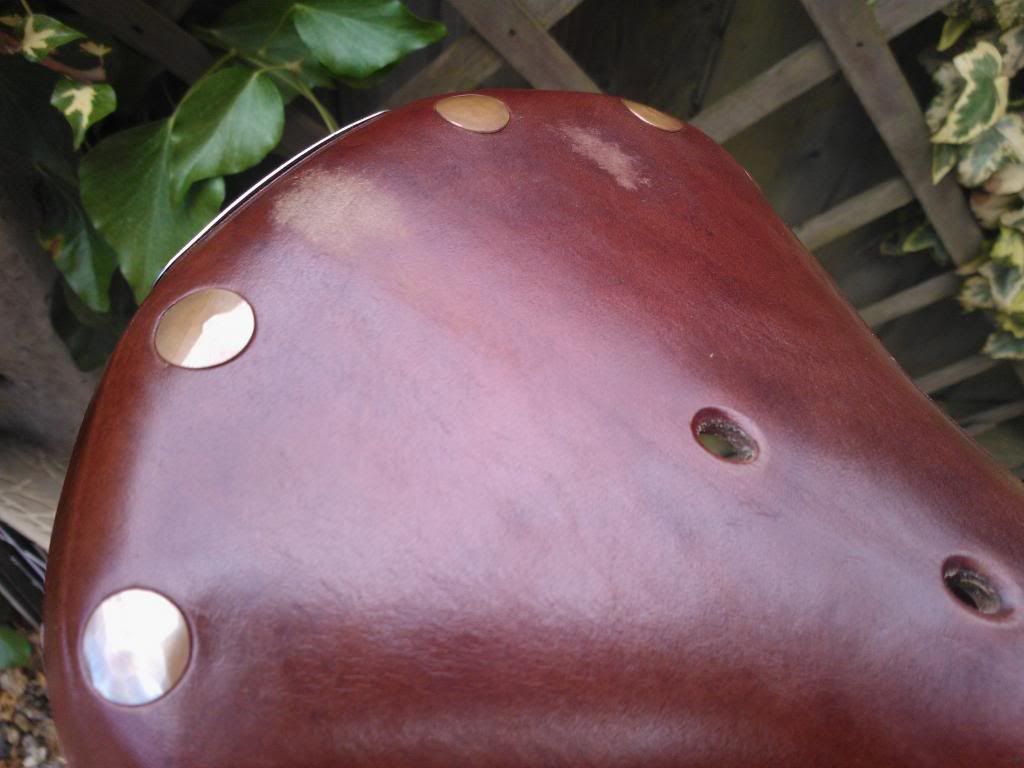 _________________
*1976 Raleigh 20 (suspension, 5 speed, lightweight (ish)
*1997 Raleigh pioneer (the hack)
*2012 Pashley Guv-nor... (The special bike)
*1974 Dawes Kingpin (current project)