Hi all,
Here is my year 2000 Klein Quantum in purple haze... The paintwork is in great condition for the age... There a few small marks as you would expect... The biggest mark is on the cable feed on the down tube (there is a picture to show this). I purchased the Klein around two years ago in standard form... I have replaced the 105 groupset with Dura Ace 7700 kit... This includes the brake/shifters, brake callipers, chainset, BB, chain and front/rear mechs... I have also swapped the original Graphite seatpost and stem for a USE Alien carbon post and a Ritchey Pro stem... The pedals are Ultegra 6610's. The seat is a Flite Titanium Carbon Evo, this is in great condition with only some lettering wear.... The wheels are the original Rolf Vector items and the bars are the original 3T items...
The Klein is stunning and rides lovely but I have a few projects on the go and this is in the firing line to help out these other projects...
Here are some pictures: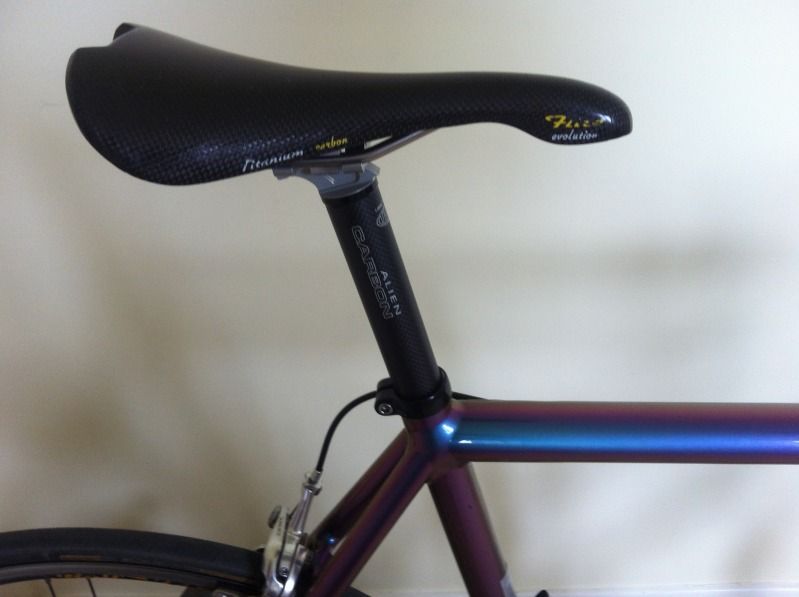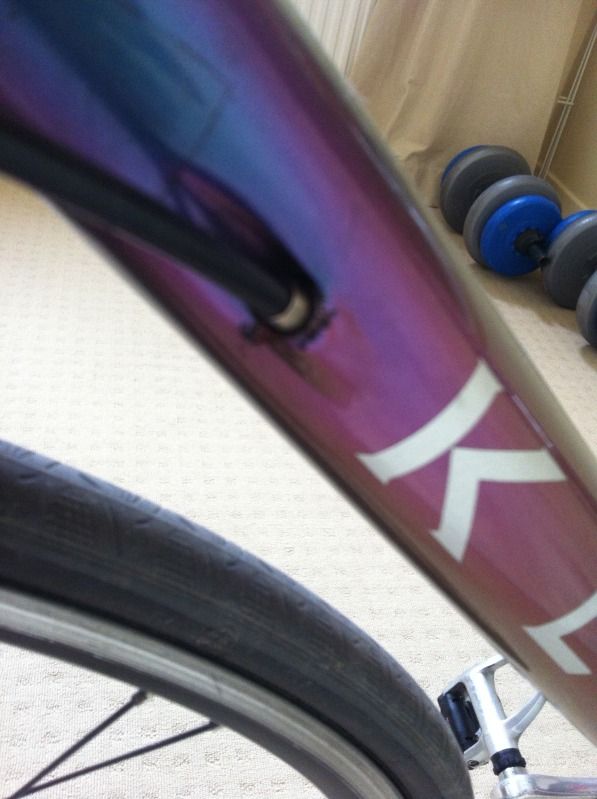 The Klein will not be split and must be collected in person, I can meet 20 miles outside of my home address (HP21). I will supply the original seatpost and stem in the sale....
Price:
As pictured with the Flite Carbon: £825
Without a seat: £725 or £755 with a Flite Titanium Kevlar (very good condition).
These prices are firm and I am in no hurry but it does need a new home....
Thanks for looking:
Dan
dbuckingham@ntlworld.com

_________________
1991 Marin Pine Mountain SS, 1991 Scott Evolution Pro, 1991 Scott Windriver, 1992 Trek 950, 1992 Dynatech Diablo, 1993 Trek 8300 Composite (M735 and M900), 1994 Trek 7000, 1994 Cannondale SM600.

2000 Klein Quantum...