Hi,
This is my Specialized touring bike I bought a while ago to do some touring on. I have spend lots on it since then upgrading the bike but sadly haven't used it much apart from one short tour in Belgium. That (along with me buying a new road bike this week and my missus hitting the roof about 3 bikes in our tiny flat!) is why it is sadly for sale.
Here is some of the spec (most of these parts have only done a few hundred miles)
52cm Specialized Crossroads Frame with some chips, mark and cable rub but looks very nice still.
Specialized touring triple crankset (I believe made by sugino and very pretty!).
8 spd Ultegra bar end shifters.
Deore Lx rear mech.
A319 Touring rear wheel (Deore hub).
Leather Spa cycles saddle.
2300 front mech.
Tektro v brake levers.
Rubino 700x28 tyres and mudgaurds.
Shimano clip in pedals.
New bottom bracket.
New brake cables, outers and gear cables.
Here are some pictures....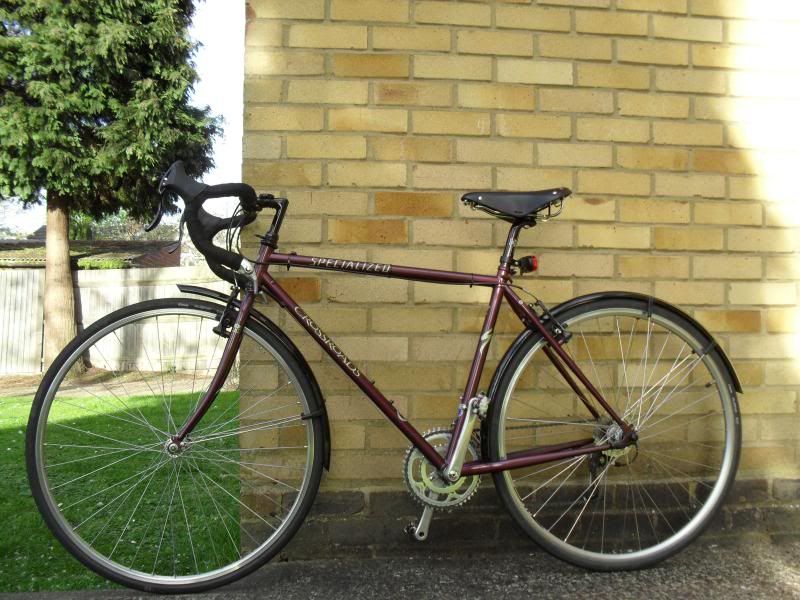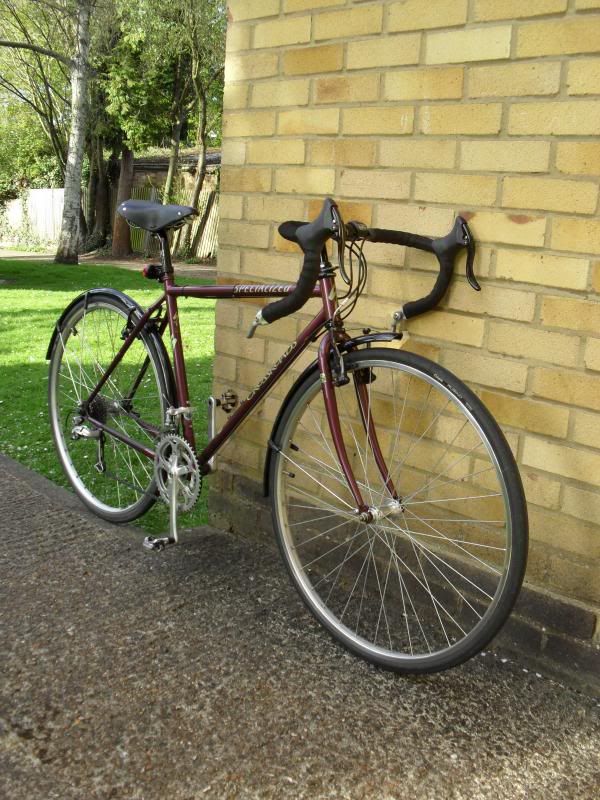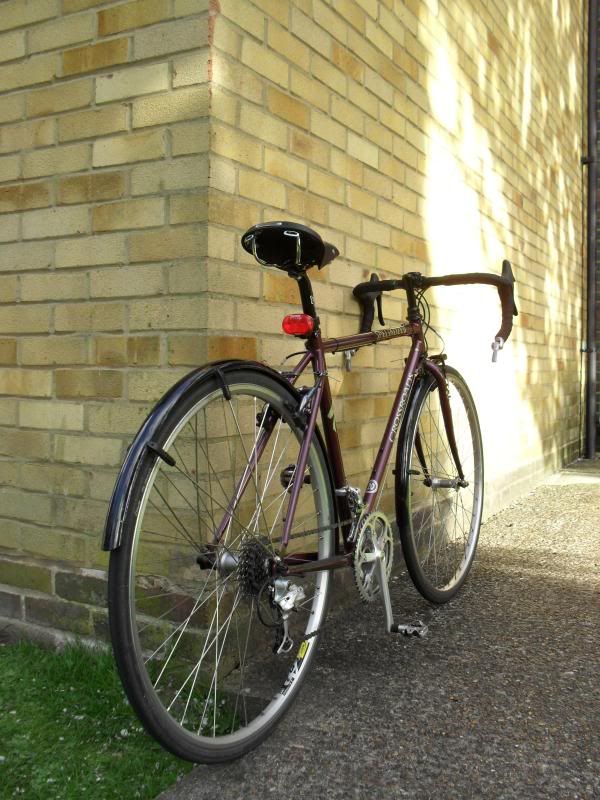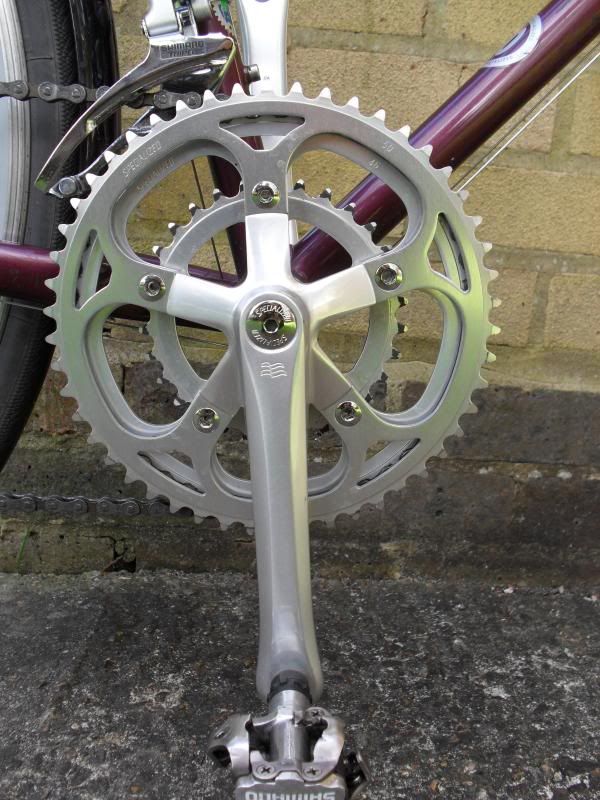 £250 collected from Surrey (Sutton, Kingston or Richmond)