Here we have a nice old Raleigh Criterium Trathalon 12
It has been half refurbished, with new Michelin tyres, tubes, cables and pads.
It does have a front wheel too, it was off for use on the turbo trainer, but it comes with.
The seatpost is a little small so it has a coke shim holding it in place.
Barbie basket is included.
Frame measures 53ctt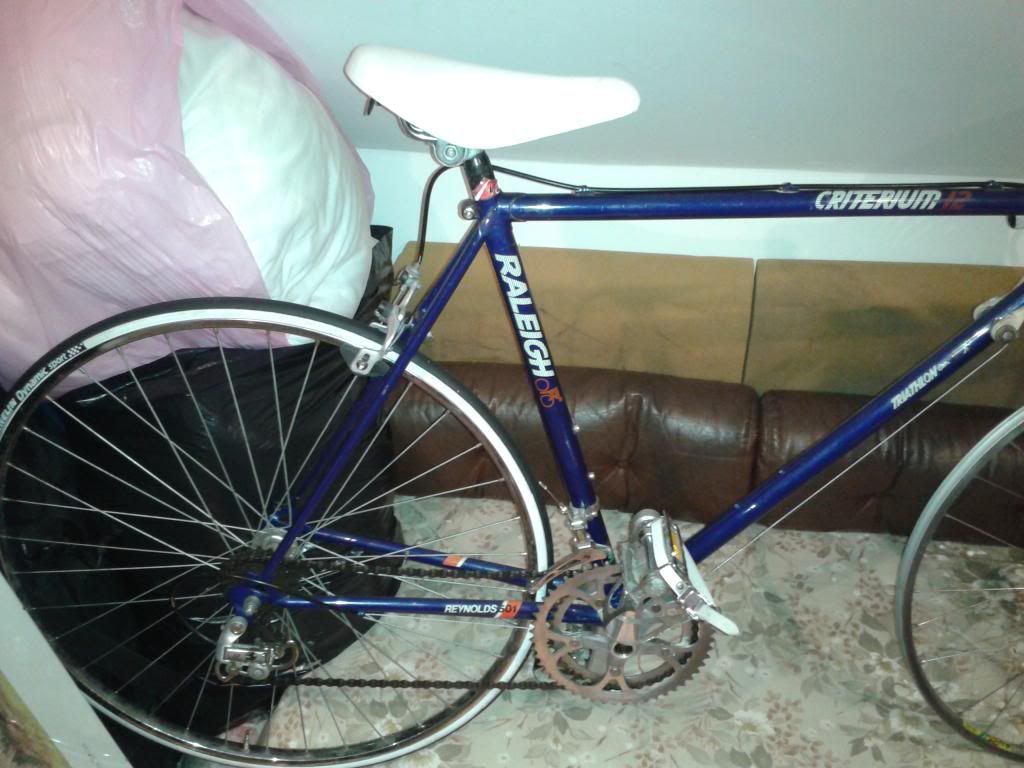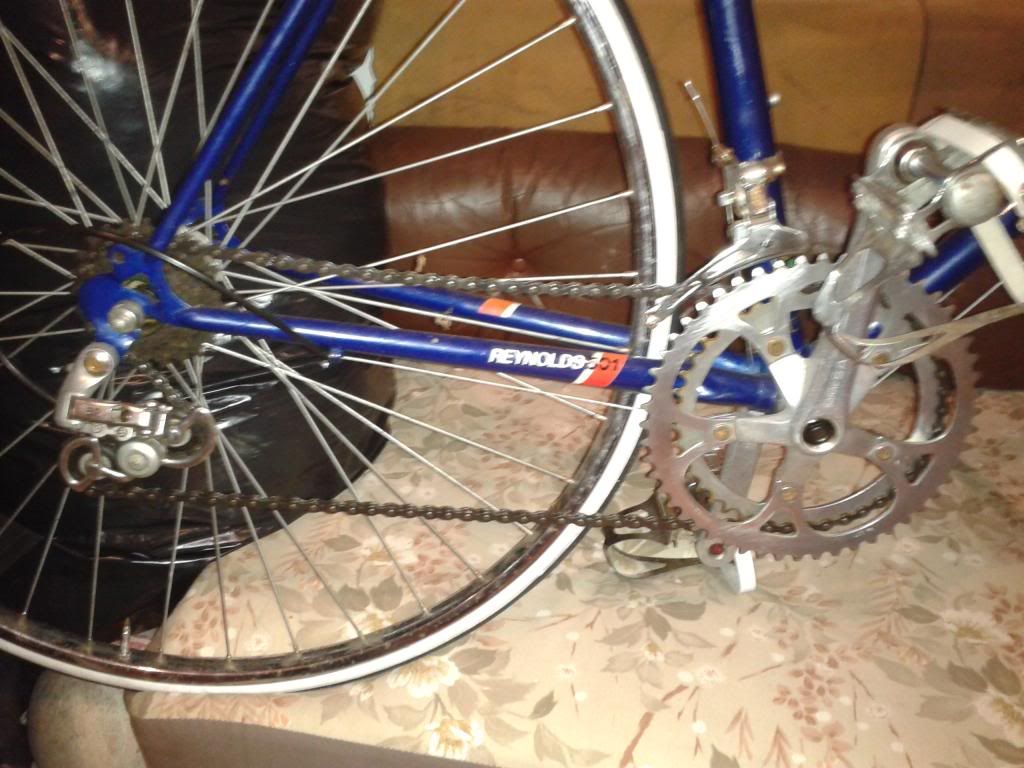 £70 posted

_________________
Roads? Where we're going we don't need roads