NOTE: I am advertising this on behalf of a friend, his name is Joe. All information is below.
If interested, telephone or text him on: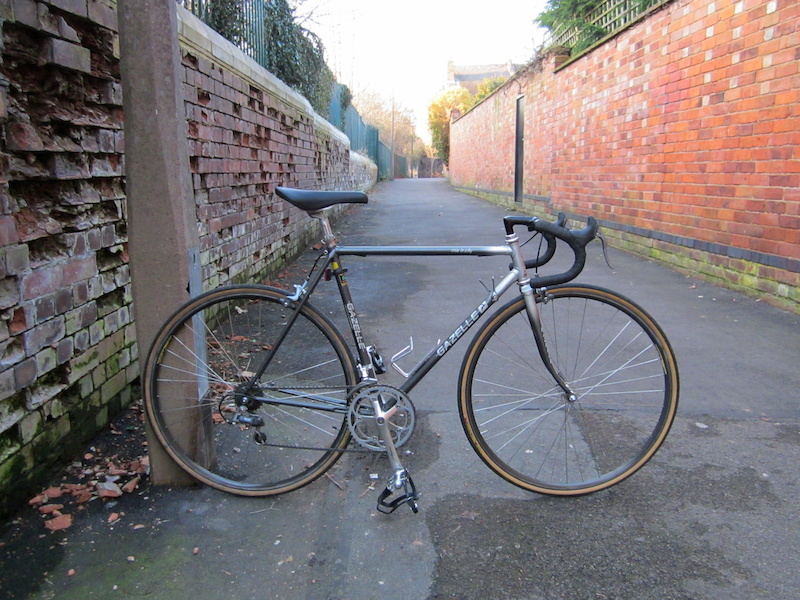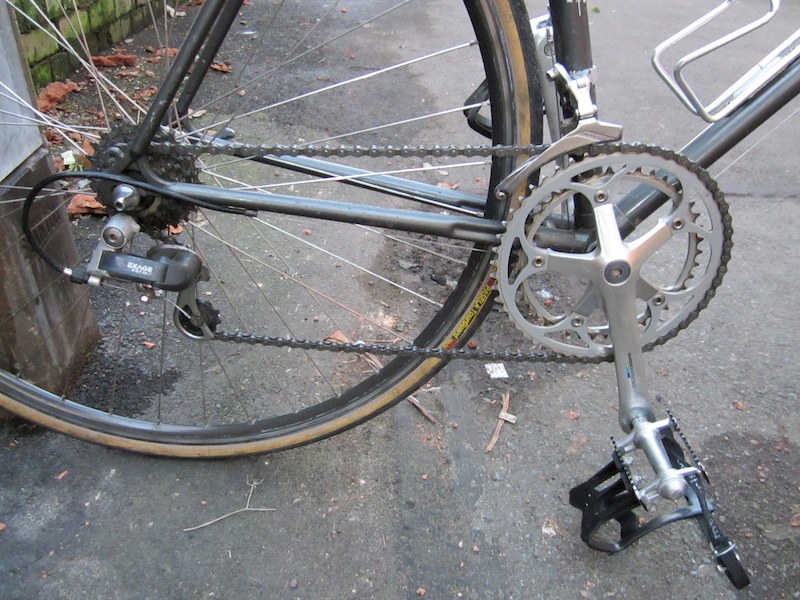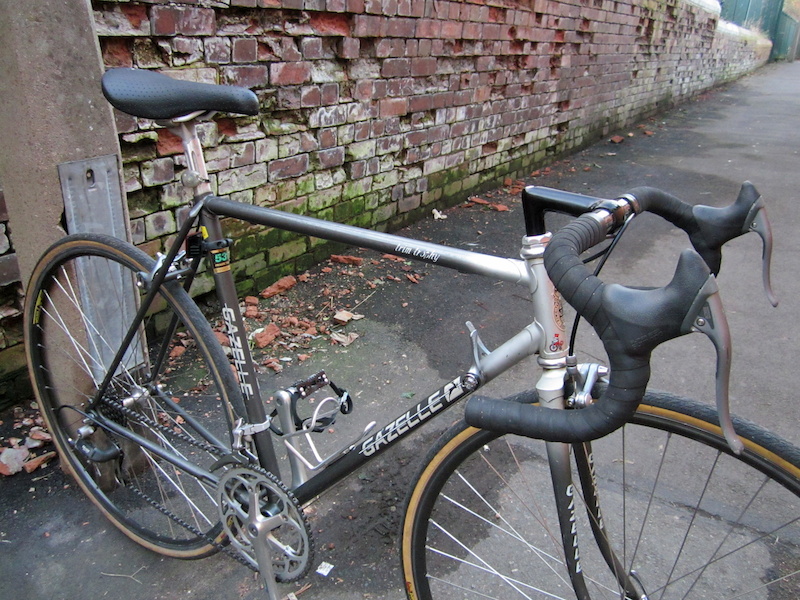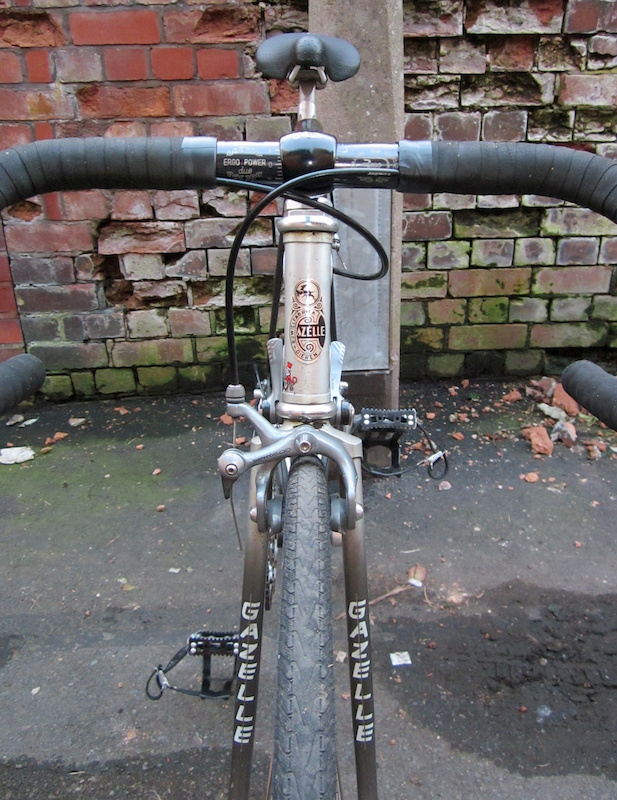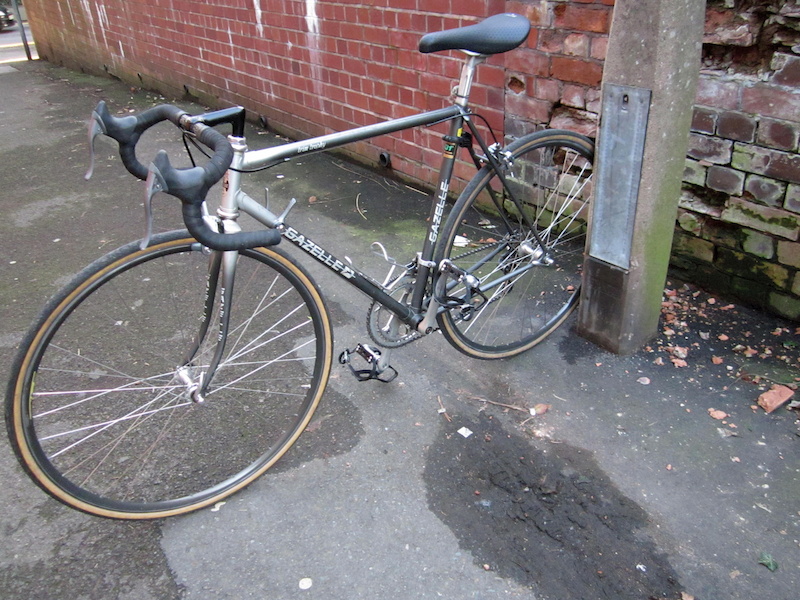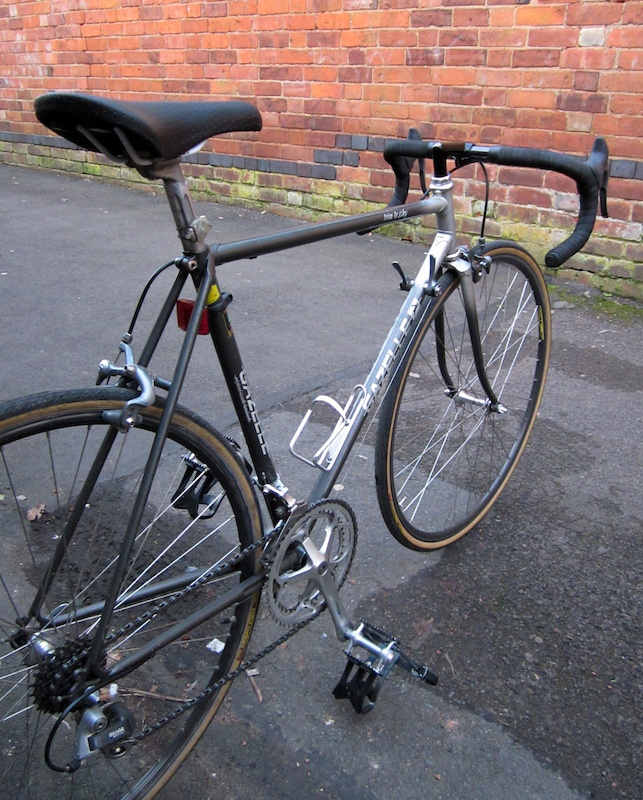 So here's my Gazelle, owned it for just over year now, mostly ridden through the summer.
£270 posted, or about £255 depending on travel cost, can either pick up from the Warwickshire area or i have a box ready to post it.
53.5cm seat tube, c-t.
54cm top tube c-c.
Reynolds 531 tubing.
(back-upz light on seat post not included, forgot it was on there)
Mostly built with Shimano 600, but had to replace the rear mech with a shimano Exage.
Wheels have shimano hubs and cassette, Wolber rims and Panaracer pasela 25c.
only problems with it is the index setting on the shifter doesn't work very smoothly so i had to put it in friction, and the headset feels a little stiff, but easily sorted with some tweaking, along with a few small scratches as a bike of its age would do and the anodized rims are a bit worn off from the weather. So its perfectly ride-able, just may need some work depending how fussy you are, but no wobbles or creaks of any kind, generally pretty good condition still.
If you have any questions feel free to ask.