Seriously gutted to be selling this but I just bought a carbon bike and the missus is not warming to the idea of 3 bikes in the pokey one bed flat!
I bought this bike from Holland about a year ago and have been all over the place on it (Brugge, Bristol, Brighton and lots of other places beginning with B!) it has a Campag Avanti group (apart from a Veloce front Mech). Rigida SHP 600 rims with nice Campag hubs. The frame is 54cm and is in good nick with hardly any marks and no dents or dings.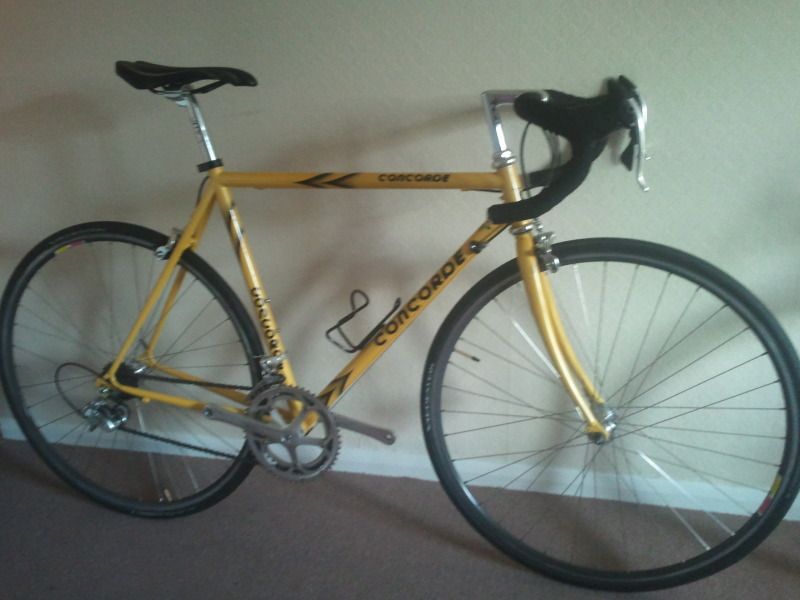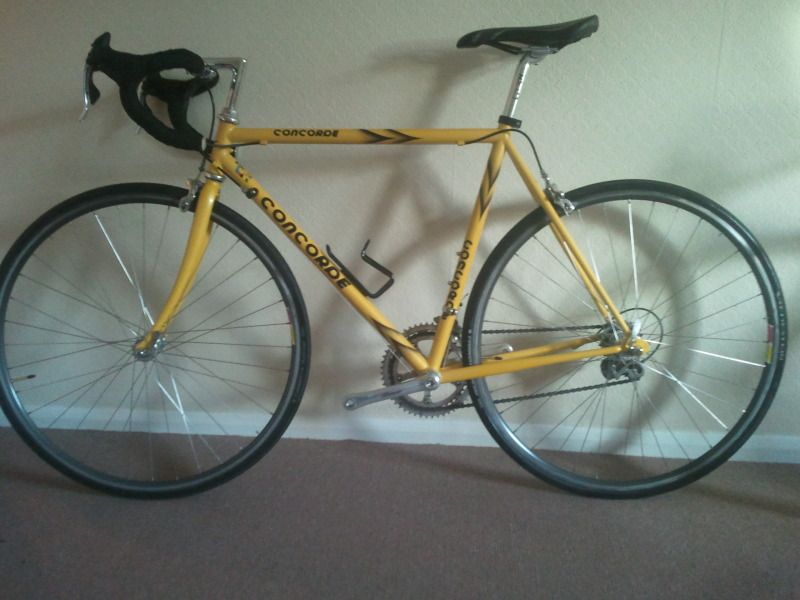 Its been really good to me and I am going to be really sad to see it go but she who must be obeyed has spoken! I can chuck in some Shimano Ms20 pedals if needed as I have taken the 105 pedal I had on it for my new bike. Sorry the pics are crap but I only have a naff camera phone to take the pics.
£250. I live in Sutton (train from Clapham Jct or Balham doesn't take that long) but I work in Kingston so I can take it there if that's easier.