I've got a coyote ultralite ht4.
It's had one of it's hose mounts removed to facilitate magura rm brakes but other than that it's in good nick with cnc back end, canti and disc mounts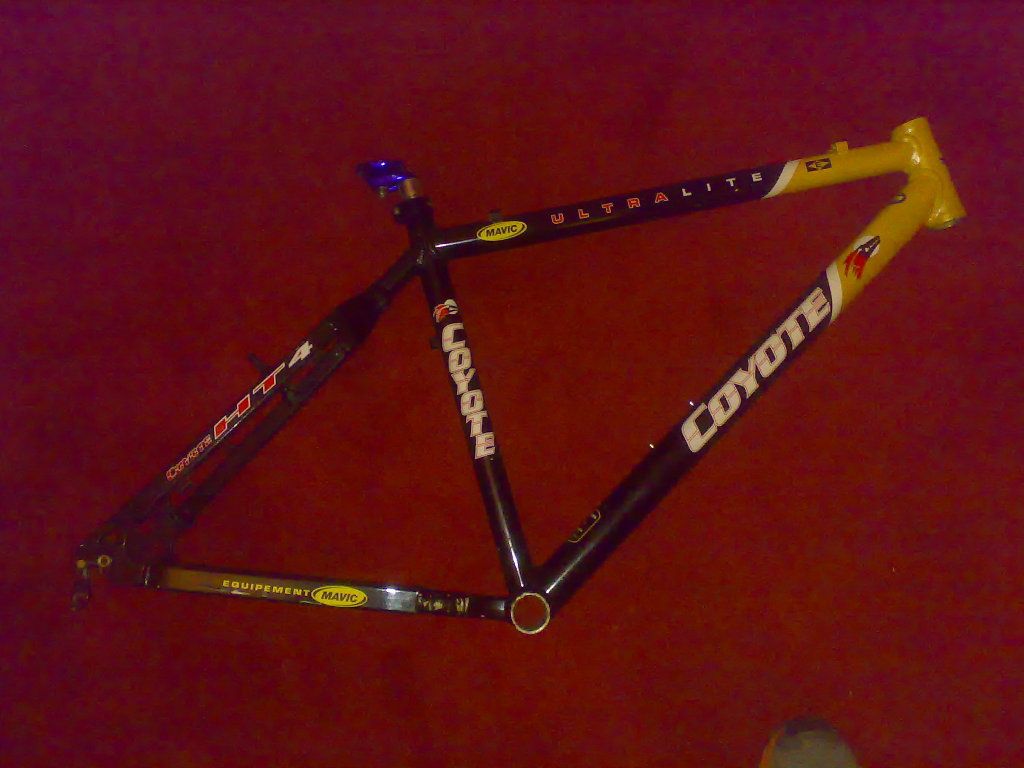 £55 posted with seatpost and clamp.
I've got loads of other bits so I'd be happy to deal or add to it.
Cheers.

_________________
97 Marin Nailtrial