Hi Mindmap,
If you haven't found one yet...I have a small selection lying around for Karma.
Have you got a pic of the other one? they've used quite a few different models and threads over the years.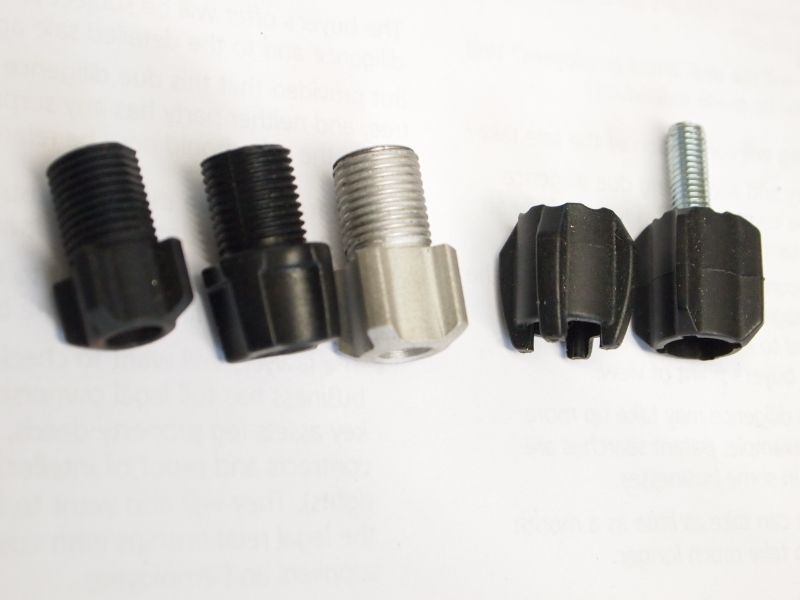 I've got pairs for most of these if the colour's wrong, just need the thread size (M10 fine, or M6 coarse).
All the best,
_________________
Dan Chambers/danson67
Pause, take a breath and ask yourself: "What would
Rast
amo
use
do?"
New in the quiver:
Danson Pinion P1.18 hardtail