The GP4s shown are from the late 1980's - 1990's
I have a nice pair of 550/GP4s complete with Continental Sprinter tubs, the tubs have done about 50 miles, the rims have brake marks but in excellent condition.
I can supply more pictures if required. I would be looking for £190 for this set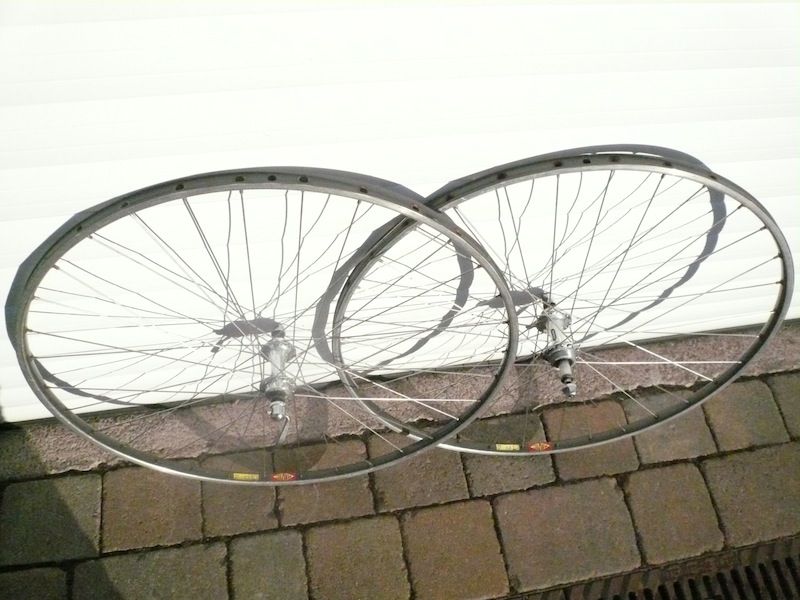 I could also be tempted to part with my Mavic 500s on Open 4CDs if clinchers were on your list, only just built a couple of months ago and stunning.
It would need to be a special build for these wheels as they cost me an absolute fortune. the parts were sourced from all over Europe at great expense