Hi folks,
I'm looking for the wedge expander from a 1R stem - this one: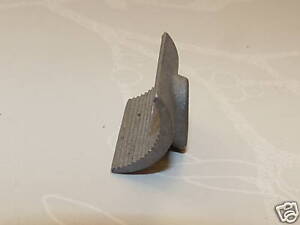 I bought a bar/stem combination off ebay last year and finally last week I removed the stem to send it off for polishing. Unfortunately the wedge is damaged, and while I can use it I'd prefer to replace. There are a few on ebay, but thought I'd ask here first.
Also, the clamp bolt is a bit mangled so I'd like to replace that too, if possible. It's aluminium - which explains the poor condition due to over-tightening. I'd be happy with an alloy, ti or steel replacement. Any suggestions?
Cheers,
Gareth.