Hi,
I am new to the Road Bike business.
As a Klein-MTB enthusiast, I would love a Quantum Pro. Model years 94-96 would be perfect but model years 97 und 98 would also be very nice.
I would also consider a Quantum II (93 - 96) and Quantum Race (97-98). Please, no other Quantum models with cables outside the tubes.
I need Klein-size 59cm, i.e. seattube centre bb - end 61,6cm. Front tube is 179mm. Usually, the Serial number will start with 59.
Looking for frameset (with original fork) or complete bike.
Decals must be MC1 or MC2 style, i.e. like this:
MC2: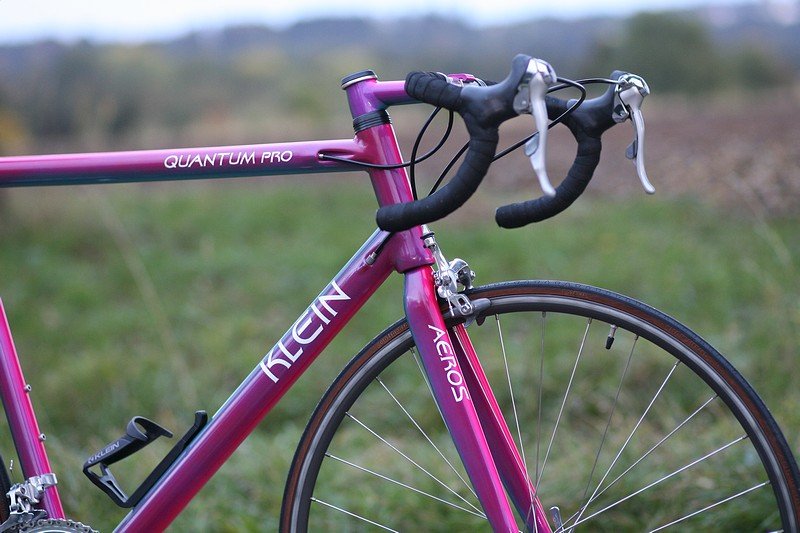 MC1:
Thank you!