Hello All,
I'm building an vintage track bike (currently unknown frame builder, maybe a Carlton or Hillman
viewtopic.php?f=12&t=244539
) and would like some period-ish components to complete the build. The frame dates from 60'-70's. It will be repainted and correct details added.
I am looking for a vintage TA or stronglight chainset...... but open to suggestions. Any early square taper offers would be welcome.
Happy for a double road, i can remove the inner ring.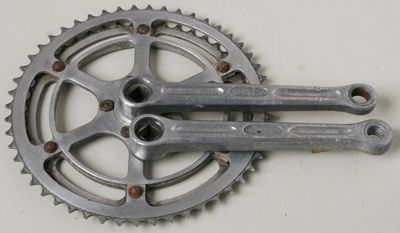 second up, the most important part of a bike: wheels! Track fixed 700c wheel set if you please. Again i am open to offers, these don't have to be of period, but i'm not really after deep V's or anything too flashy.
at this point of the build i am still really open. I have yet to acquire any parts and am totally open to suggestions and advice.
Thanks,
L