I've both, but not in perfect condition. Rear (and shifters if you want them) is still on my bike, but the bike is going to be repaired, painted and built up with some other parts, so this are surplus to my needs now and I can remove them. I can take more pictures if you want. I'll be away from 5th to 14th of December.
For what bike do you need these derailleurs?
Rear - 30 GBP
Front - 20 GBP
Shifters - 30 GBP
Postage included
More pictures:
https://picasaweb.google.com/1005210978 ... directlink
Rear derailleur has scratches on pivot bolts, and little bit on the body, one bolt that holds jockey wheel is probably not original (it's slotted) and deeply scratched (looks like somebody used pliers to unscrew it), plastic cable holder is cracked. None of this imperfections affects use, so it's fully functional.
Front has a little rust on upper bolts, but very superficial. Chrome on the cage is not very good, on the back is flacking, inside is scratched, but front is quite good with few spots.
If you want matching shifters they are in good shape. A little of rust on clamp.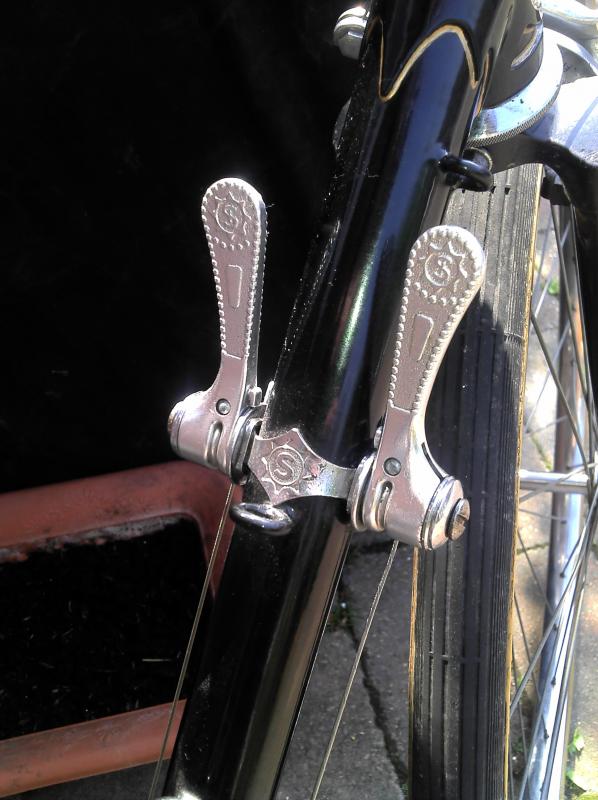 Piotr