I've got plenty of 650c tyres (tubs & rims too)...for recumbent handcycles
Nothing skinwall, though I'm afraid. The last whitewall Vittorias went a few years ago...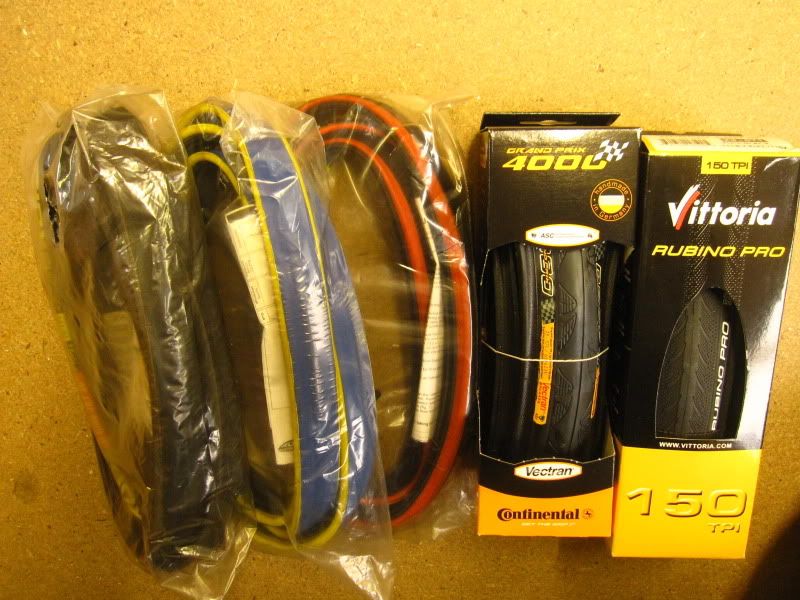 From R to L:
650c Vittoria Rubino Pro 23mm folding Black/black, (700c Zaffiro to match) £12 each
650c Conti GP 4000 23mm folding, black/black, (700c to match) £25 each
The others are Tufo Clincher tubs, tubs with a cleat on the underside to fit clincher rims:
650c C Jet Pro 19mm Blk/Red (700c to match) £22 each
650c C Jet Special 19mm blue/yellow £25 each
650c C Jet Elite 20mm black/black £30 each
All prices UK posted.
All the best,
_________________
Dan Chambers
danson67
Pause, take a breath and ask yourself: "What would
Rast
amo
use
do?"
New in the quiver:
Danson Pinion P1.18 hardtail