Sorry, Pondlife...the Mavic sprockets don't really fit a proper Shimano freehub.
The sprockets will slide on to the Shimano body OK, but it's just too short to run the full set.
It is possible to run 8 sprockets at 9spd spacing (or 9 at 10spd) if you put a spacer behind the Mavic sprockets.
If you've definitely got a Shimano spec freehub, the Ambrosio cassette that Wynne offered will work just fine.
If you're not sure if your freehub body is Shimano or Mavic M10...
Shimano spline (L) has a large/small key spline, the Mavic (R) has all even splines. This means that you can't fit Shimano spec sprockets on a Mavic M10 body, either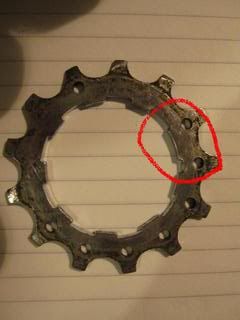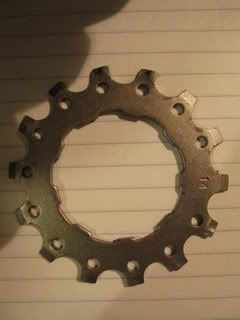 All the best,
_________________
Dan Chambers
danson67
Pause, take a breath and ask yourself: "What would
Rast
amo
use
do?"
New in the quiver:
Danson Pinion P1.18 hardtail