Sorry guys (Nick1968 and Z979)...my mistake.
They're not Metamorphosis, they're Excellence rims...and tyres, not tubs.
Very nice if you still want them, just a few very small storage marks, not fading. Never built up.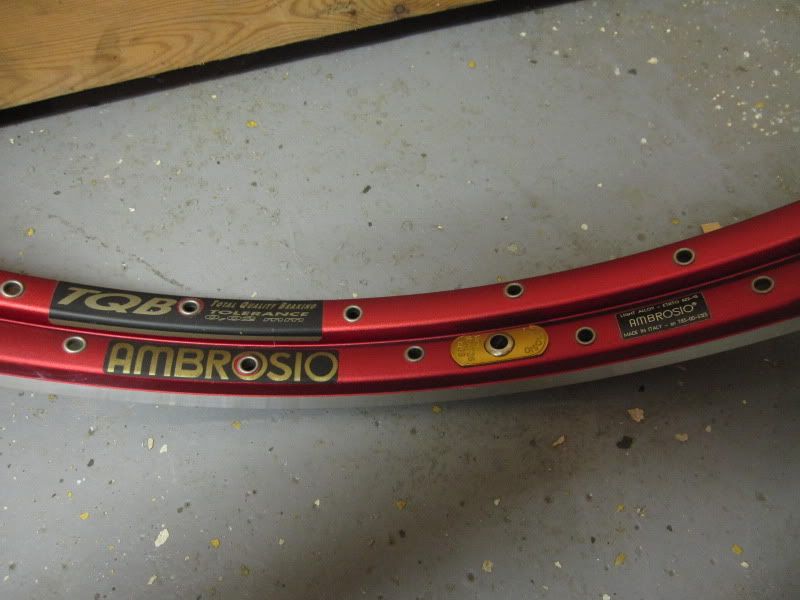 More pics at:
http://s139.photobucket.com/albums/q289/Draftwheelchairs/Storage%20Folder/Ambrosio%20Excellence%20Rims/
I can still get the Ambrosio Excellence tub rim in red/32, but they'd be about £80/pr. Crono/Formula and Nemesis are also still available, but probably £100+/pr
All the best,
_________________
Dan Chambers/danson67
Pause, take a breath and ask yourself: "What would
Rast
amo
use
do?"
New in the quiver:
Danson Pinion P1.18 hardtail