Is it this type of shimano 600 you want: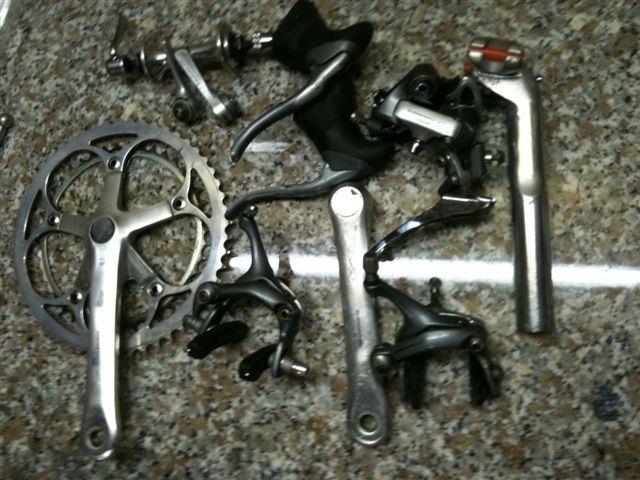 The seat post is a shim 27.2mm is not that long and has some corosion all the bolts work including the front adjust screw.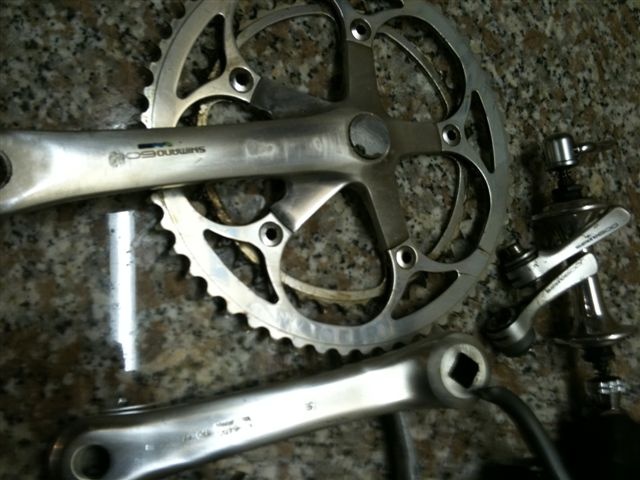 cranks are good. threads and square are loverly. There is some rub but the stickers are good. the inside ring is worn and the crank caps are chipped.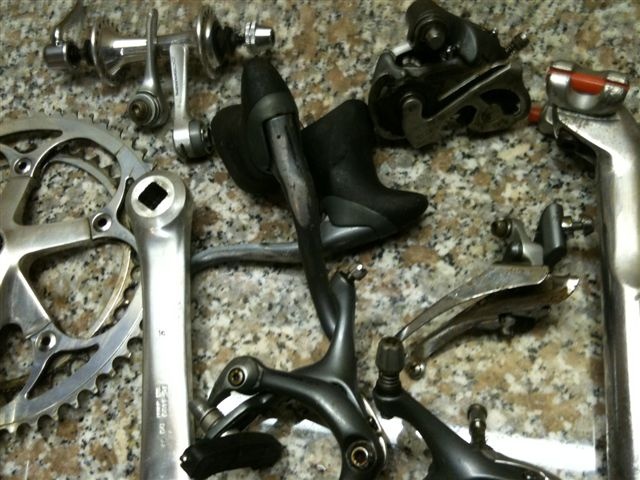 the brake leavers are good but have some rub. the cailpers look good but the adjusters are seized and the spring are a little soft. still work fine.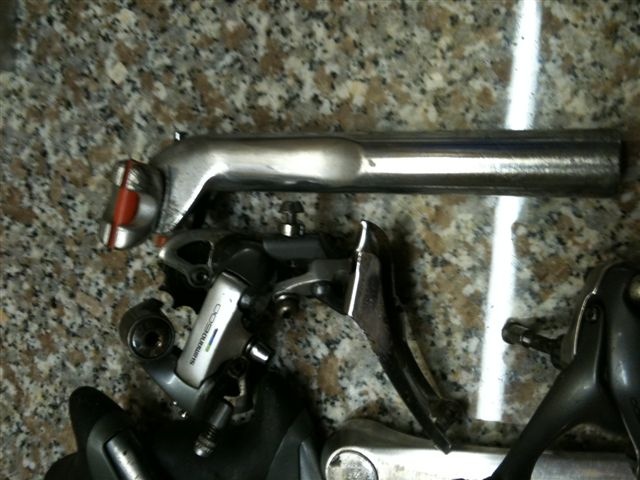 frotn mech is rusty. rear mech is tidy but the jockey wheels are worn.
I geuss you might want the cranks (£15), rear mech (£15) seat post (£10) and brake leavers (£5). If you pay the postage i will throw in everything.
Let me know if any of it is of use.
Cheers
Pete