Hi all,
after speculating about doing this for aaaaages and staring at the disassembled frame sat on top of my cupboard for far too long, i have embarked on sourcing and creating my own bearing upgrade kit for the FSR frame (Elite 1999 model).
i shall be upgrading the following parts:
A links (the pivots at the chain stay drop outs)
Seat stay (top)
shock linkage
im a bit stuck with the main pivot bearings at the moment - not sure on what i need yet due to lack of knowledge of existing main pivot assembly.
I'm doing this with a bit of guesstimating and referencing the images from BETD and replicating their kits.
So far, i've sourced the following:
For the A Link upgrade:
6 x Needle roller bearings (open ended) (the seat stay and shock linkage require the same sizes hence why i ordered this many). Measurements:
Outer diameter: 16mm
Inner diameter: 12mm
Width: 10mm
Nitrile O Rings. Measurements:
Inner diameter: 11mm (you want this a bit smaller than the ID of the needle bearing to provide a tight fit for the bushing)
Cross section: 2.5mm
Parts list to get
(this will be updated as i progress):
- Nylon washers (for seat stay/A links/shock link): OD: 22mm / IN: 12mm / W:1mm
- Nylon washers (for main pivot): OD:22mm / ID:10mm / W: 3.5mm
- Bolts and locking nuts for bushes
Costs (including postage)
- this will be updated as i progress:
Needle roller bearings:
£8
approx for all 6
O rings:
£2
for 10
Aluminium shaft (12.7mmOD x M6 bore x 300mm length:
£10
(hopefully this will do all the bushes i need)
Needle roller bearing seals - set of 2 (for the shock link bearings):
£8
Needle roller bearing seals (for top of seat stay - set of 2):
£8
should have ordered 4 in the first place
Total so far: £28Progress:
So far i have installed the needle bearings at the A-links. i've centred them as much as possible - using vernier clamps and a home made bearing insert tool (socket set and bolt/washers). took me 5 minutes
the o rings sit perfectly.
Pics:
next is to get the nylon washers sorted and the bushings.
Also added bearings to the shock link:
For those interested, i used a simple socket head, bolt (used the one that holds the shock in the shock link) and a washer and nut to guide them in: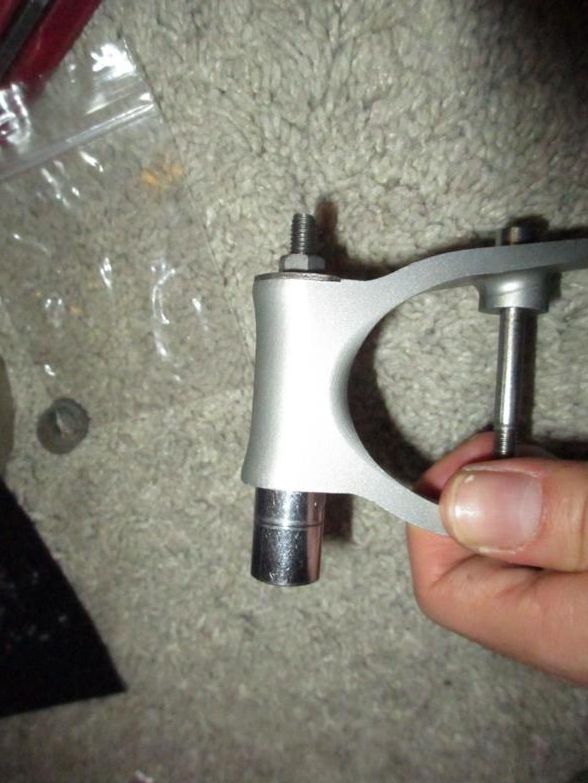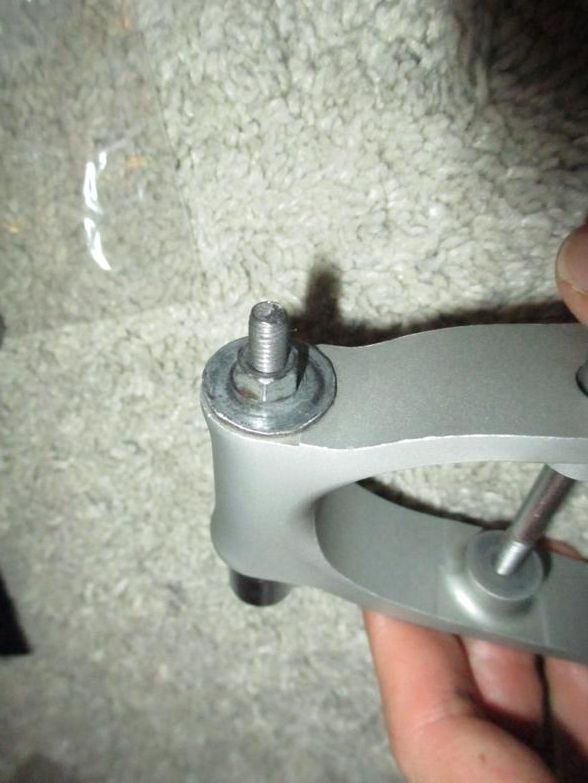 First problem:
nothing major, but the O rings i ordered have come up small - cross section not big enough (2mm) have ordered some with same ID (11mm) but with a 2.5mm cross section. this should do the trick
one at the top of the pick wont fit properly.
UPDATE: Got the right O-Rings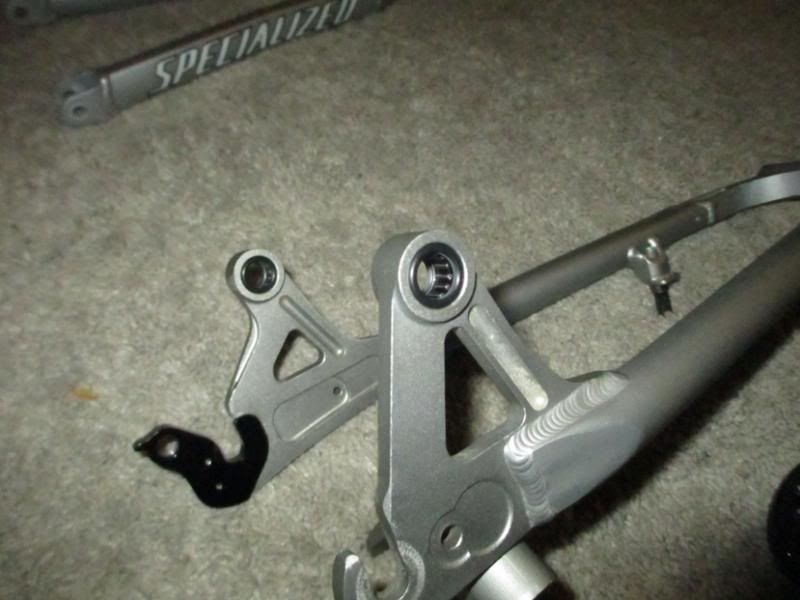 Needle Bearing seals fitted to shock linkage - these needed a 3mm recess to fit flush. go too far, and you'll need to pull your bearings all the way through and start again! so gently and slowly does it! luckily, i got it spot on both times
and they sit perfectly flush and right up against the needle roller face (with possibly just a smidge exposed to help create a nice seal when the washers sit over it): these were easy enough to install by hand (used a tiny bit of grease) and pushed them in using a socket with my fingers to apply the pressure evenly.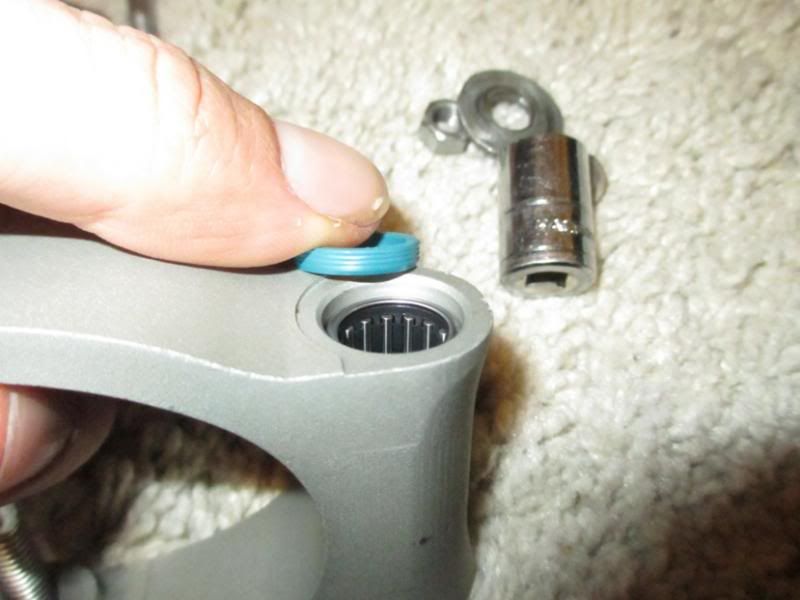 Top of seat stay bearings complete with seals installed. pics later