Quote:
I have one of these and infact recomended it a few pages back. It's funny how you say it's not bright enough for country lanes, but if you'd have been given one of these 25 years ago as a replacement for your 2 D cell Eveready would you have said the same
It's all relative.
Never had a set of Evereadys, I did have a set of these though: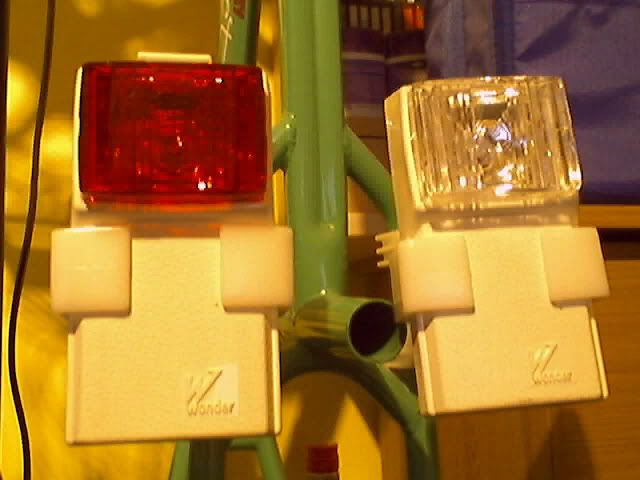 Wonder Lights, as in I wonder if I'll be able to see my front wheel and I wonder if I can afford enough batteries with my Saturday job money to last a week. Absolutely useless things, but lots of guys used them because unlike the Evereadys, you could completely remove them from the bike quickly.
For winter training, I used to fit a dynamo light system, but these were pretty useless too, the little wheels would wear out and I would blow bulbs on fast descents - being thrown into complete darkness while doing 40mph down a country lane is just what you need.
In comparison a Smart Lunar 35 and a set of rechargeable batteries would have seemed like something out of this world to me back then. I now have one of these:
http://road.cc/content/review/72875-cat ... ront-light
and I think it's pretty impressive now, back when I was 15 it would have blown my mind, it's probably brighter than the headlights on the first few cars I owned, however, I'd have been unlikely to have found a USB port to charge it with back in the late 80s.