Still going (fairly) strong in the wheelchair world as X-core: US made, not Czech.
http://www.cewheelsinc.com/xcore_wheels.html
There were two versions in wheelchairs at least:
One was entirely black, fibre reinforced spin moulded (nylon or polyprop?),
The other allegedly had carbon fibres in the mix to be lighter and stronger. Definitely a harder, more rigid resin-based material. These had a silvery grey colour to the black plastic, with visible fibres:
They did used to fold up sideways quite badly about 1/3 of the way out from the hub, but the new ones have an internal web to prevent this, making them "300% stronger":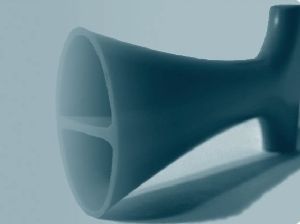 As for bike versions...they do seem to still make the 20" BMX/recumbent wheel, and there is a holding page on their site about bike wheels 'coming soon', but it's been there for years
Wheelchair ones cost about
$425/pr + tax and shipping in the US
if you shop around.
DaVinvi Mobility
in the UK sell them at £552/pr inc VAT.
The 26" 3-spoke is MTB 559mm size, and if you don't mind plugging the 6 pushrim mounting holes, the hubs are 100% interchangeable with the bike ones, so if you've got a dead SPIN somewhere...just undo the lockring and push it out of the splines: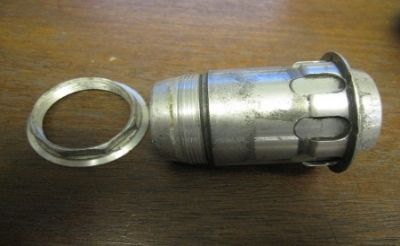 All the best,
_________________
Dan Chambers
danson67
Pause, take a breath and ask yourself: "What would
Rast
amo
use
do?"
New in the quiver:
Danson Pinion P1.18 hardtail