Could do with a bit of advice here guys....
I currently own an Orange Patriot which is spec'd very DH specific.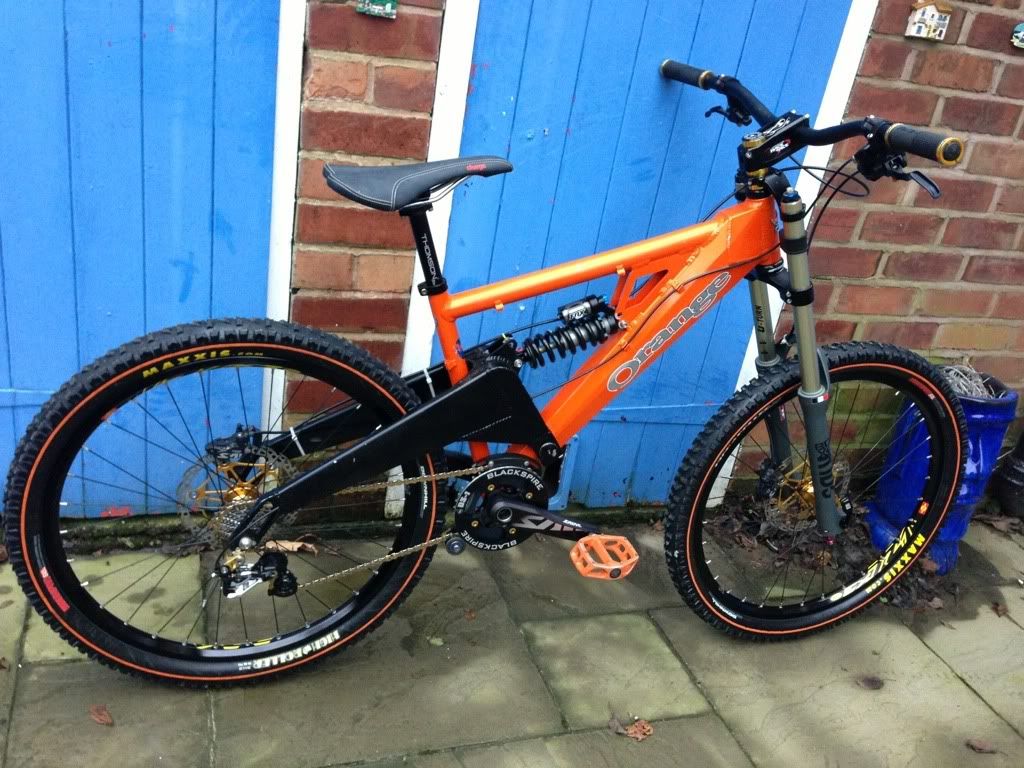 This bike has not been ridden as it should since an uplift in August last year.
Recently a few of my friends have bought Mountain bikes for riding around the woods on and ive been on a few rides with them but ended up taking my Orange Msisle for obvious reasons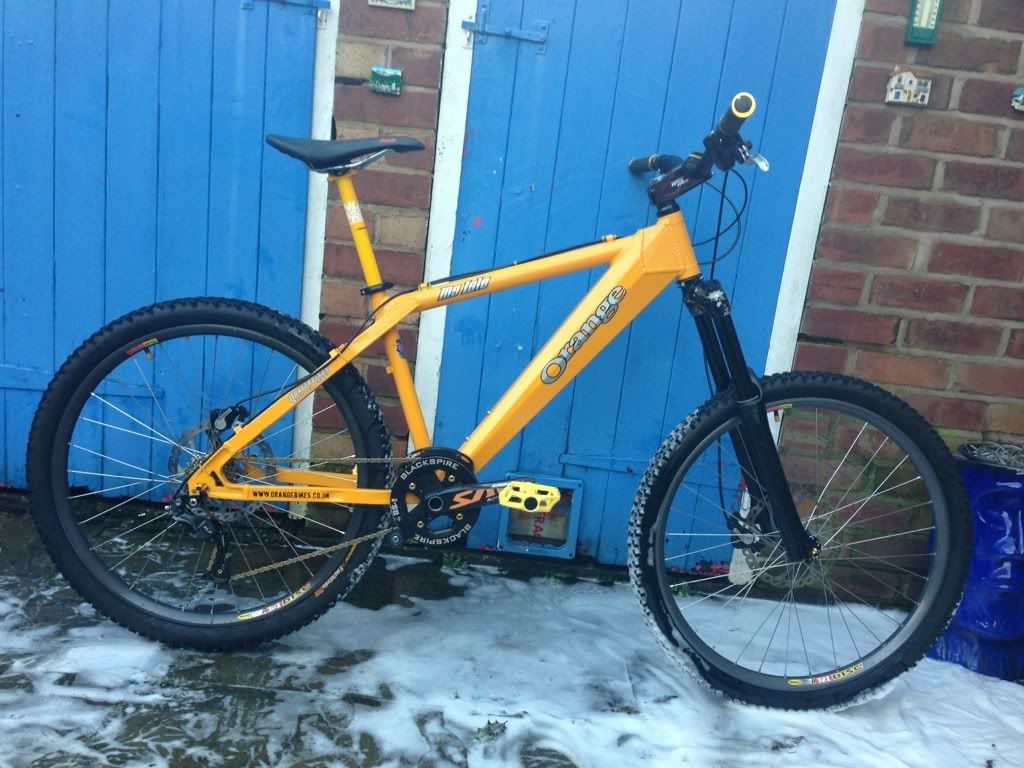 Whilst the Msisle is better to ride than the patriot, its basically my daily commuter. Its always dirty and isnt particularly enjoyable to ride at the weekends too (i like to go out on a clean quiet bike).
So this is where i got thinking, I want to swap the Patriot & Boxxers for something i can actually pedal around the woods. But it also needs to be able to take a beating if the lads i ride DH with decide to do an uplift etc.
So i basically want one bike, that gets used more often then having an XC bike and DH bikes.
Ive sold the boxxers already so ive decided to get a 160mm single crown fork to replace it (domain/Marzocchi 55), but what about the frame? what should i be looking at that I can actually pedal around the woods but also throw down a hill, off drops and jumps?
I do like my oranges so i have been looking at the alpine & blood...
BUT ive recently come across a Scott Voltage FR with a FOX DHX5 air shock which looks rather tempting!
Anyone got any experience with the Scott? Could i do 20 miles on it easy enough?
Help please! lol Frame/fork suggestions?