Semi Fat was the way I was going to go last year with my 1X1 but then I picked up a secondhand Pugsley frame,fork, complete rear wheel and a front rim for a bargain price. Way way cheaper than building a new front end.
I run it singlespeed but may put gears on at some stage but haven't run gears for a few years now. My 1X1 runs 32:16 and my Pugsley runs 36:18. Its easy to put gears on as the Pugsley runs an offset fork that takes a rear hub, so while I run singlespeed on the back at the moment with a Surly SS hub, my 'front' is an XT 9 speed hub. So just swap them round fit shifters and mech and away you go.
Runs great as a singlespeed as it rides over anything. Its all in the name of fun I suppose.
I hear some of the reponses here are not wanting to be sheep and jump on the bandwagon type stuff, but MTB's were once a new idea and niche, then singlespeed was popular so its not really a bandwagon, just do it if it looks like you would like it. Like everything its always better if its done for the right personal reasons. For me I like the different machine to ride and the different terrain it opens up, plus the main reason, its great fun. The same as my 1X1, only a different ride.
If it looks like your sort of thing and maybe you want to try one, either ask on here or on the fatforum as theres bound to be someone close that would let you try, or if your up this way anytime soon your more than welcome to try mine.
I ride a lot of the time on my own so I build/ride it for me, no one else.
its a lot like singlespeed, you either get it or you dont. Each to their own I say.
Cheers
Jamie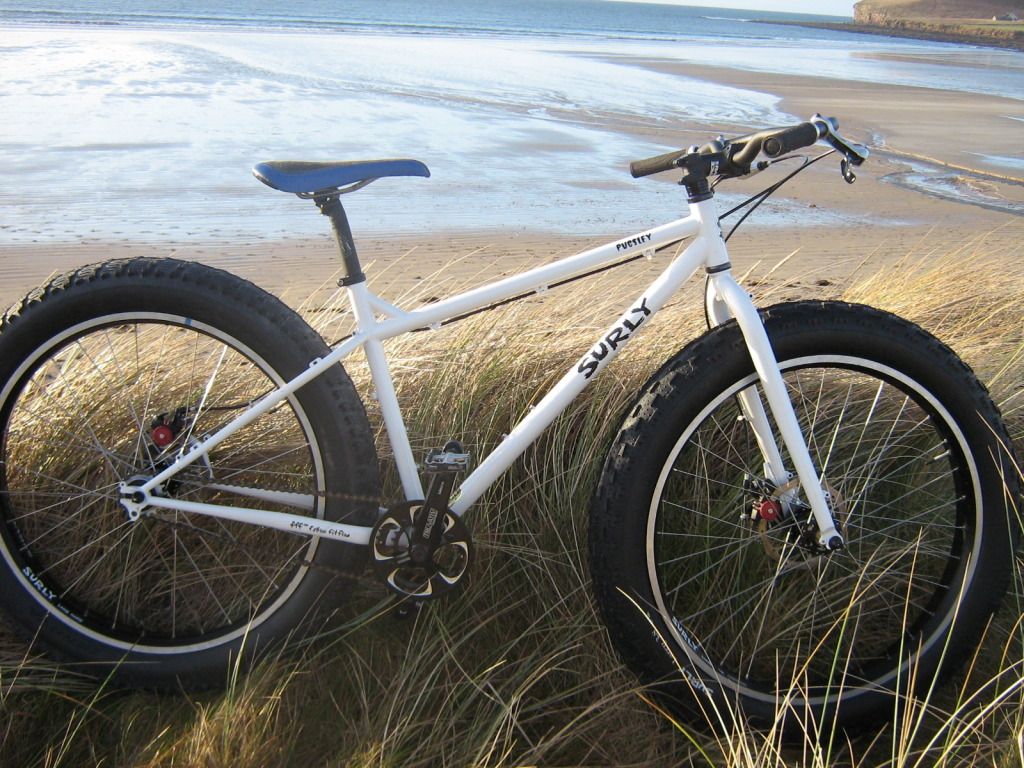 _________________
Carlsberg don't build Singlespeeds but if they did.......they would probably look just like mine.

I've spent half my life on bikes.........the other half I wasted