I eventually dragged myself out today. Even the road up to the Chase was a bit sketchy.
Got there ok though and got kitted up. Despite riding in shorts, a base layer and a jacket I wasn't cold.
Here are some random pics of bits of the trail.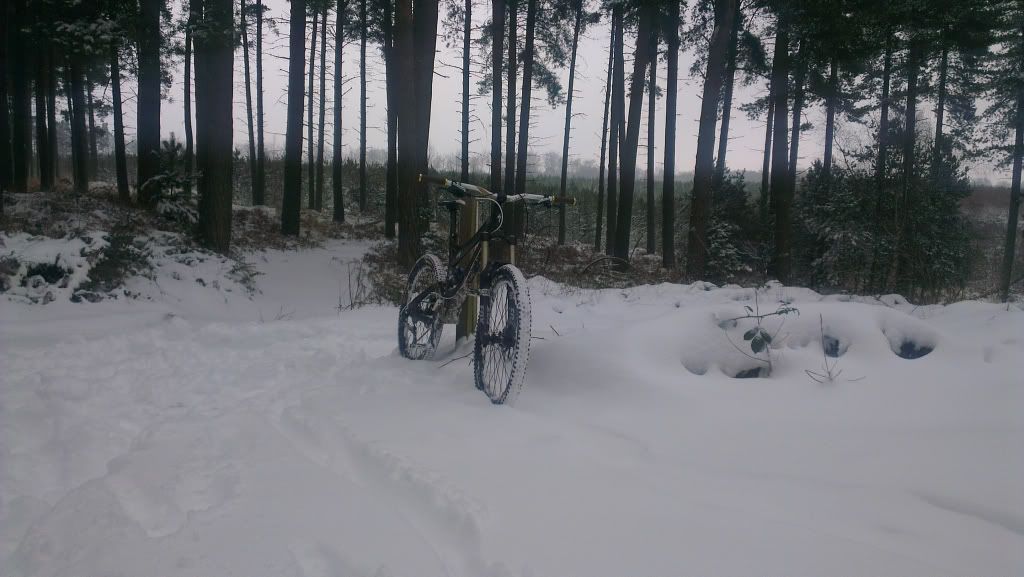 The boardwalk sections were lethal, really slippy.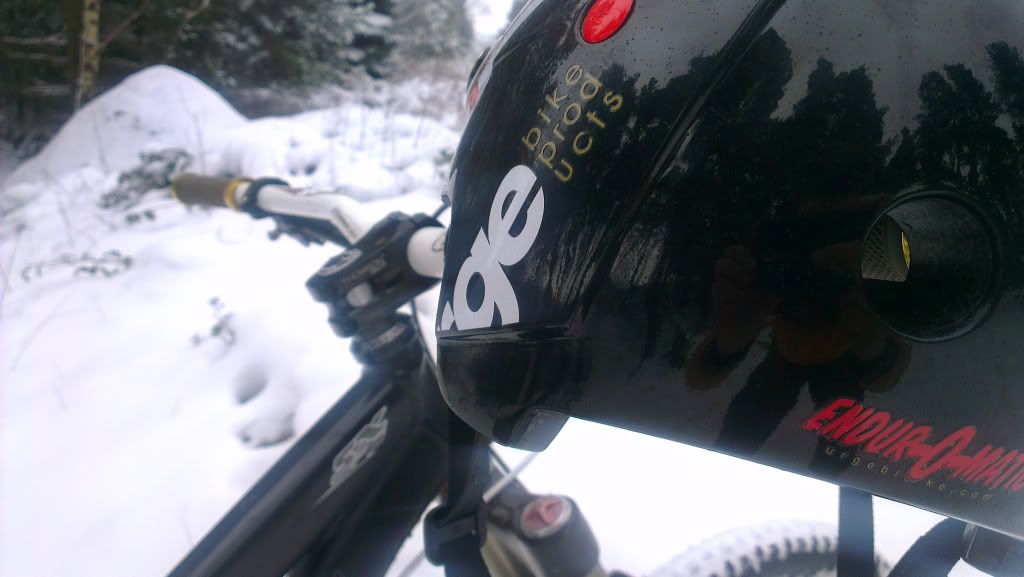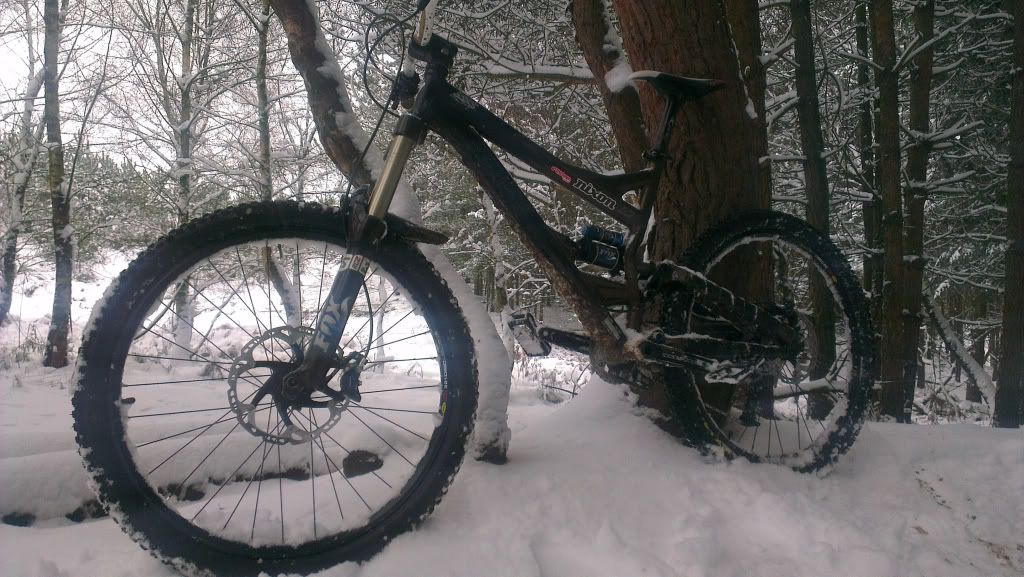 Quite a lot of snow had thawed out, but all the mud froze when it hit the bike.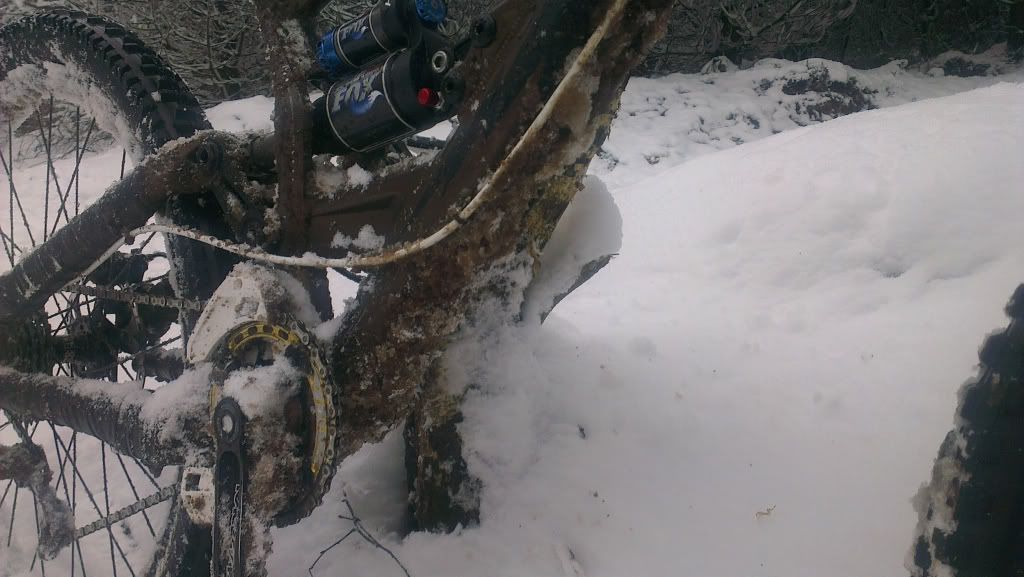 My bike weighed a ton by the time I had finished, my rims were about an inch taller than normal. No wonder it was such hard work.
I managed not to slam which was great although I did have a couple of moments on Tackeroo (a series of berms) and nearly ended up in one of the drainage pools! The last two descents on the Monkey Trail were ace, although pretty sketchy.

_________________
2015 Stanton Ti Switchback
2006 Specialized Demo 8
2013 Specialized Allez Sport
1999 Santa Cruz Chameleon
1994 Cannnondale Beast of the East (rebuild still in progress)