New years do funny things to people! Put the other jobs and projects to one side to work with and play with the Cotic, my all rounder modern.
After suggestions that the 70mm may be a tad too long for the 750 bars I did some reading. seems that hardcore downhillers and jumpers and freeriders use 50mm, Cotic suggest 50-90 depending on size and riding style. so I 'm still in a good happy medium which I reckon works... The old 60 was just off the old bike to get this rolling anyway, it should have been an 80+ to match the width.
Being beteween sizes I did worryingly begin to ponder if I should have got a large frame (only 20mm longer, and 10mm more headtube) with a 50/60
hmm
My weight from arm spread will be further forward but as you can see fromthis rough visual experiment, they sweep back further than the old 60/680 set up too, so considering my 6ft 2 arm span, I reckon there is not a lot in it.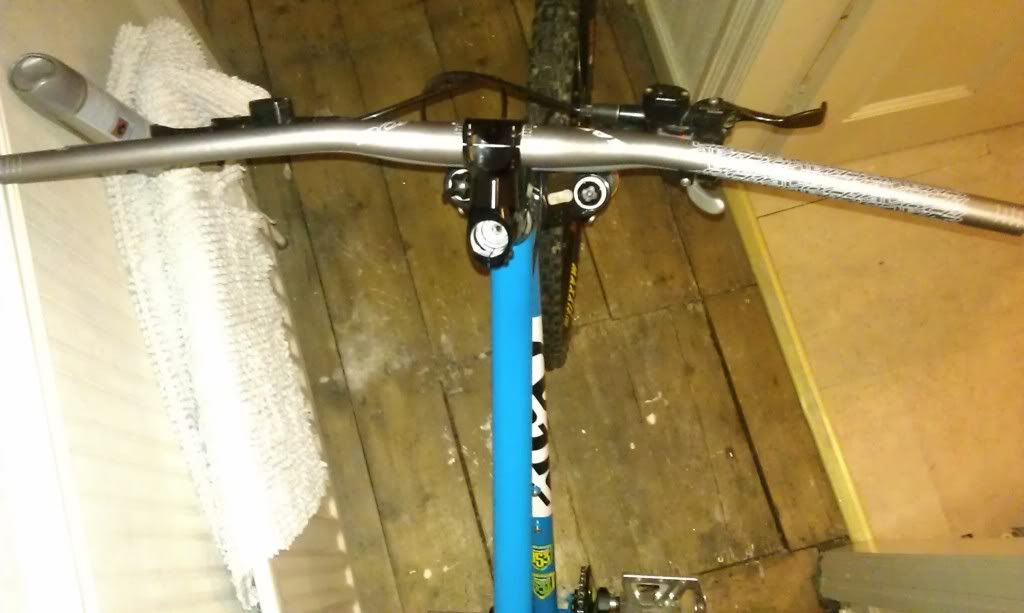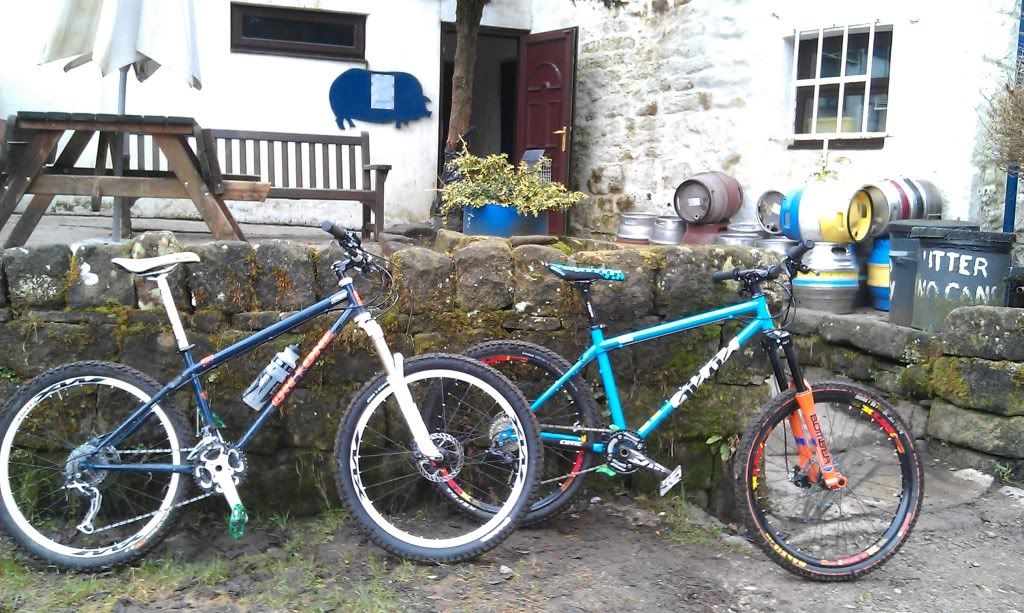 A mate took me out yesterday to Hebden Bridge, I had no idea what was in store, so prepared for anything, an epic or something rough. after a slow warm up climb, and a loop back down we met his friends who were hardcore downhill guys! so sessioned some steep rocky rooty sections for a while.
The bike felt fine, climbs are strange but down hill and moving faster it feels dead natural and none of the terrain shook me off, feels great on corners, so I'm not trimming the bars. I've got a 5mm spacer to increase the height a bit, after that I'll run this set up for a while. future, possibly higher, shorter stem we'll see, got fork settings to play with too...