.... thought I go down to the woods to practise some steep descents. Well as you know, to be able to descend, requires climbing.
So engage granny ring up front and one of the larger sprockets on the back and off I go. Doing quite well, actually got further than I expected then I hear a loud crack, but thought nothing of it as it sounded no different to those noises you get once in a while from the chain. In another few metres the terrain got too steep and something felt wrong. I look at the back wheel and notice I had a flat and next to it on the ground was my spoke.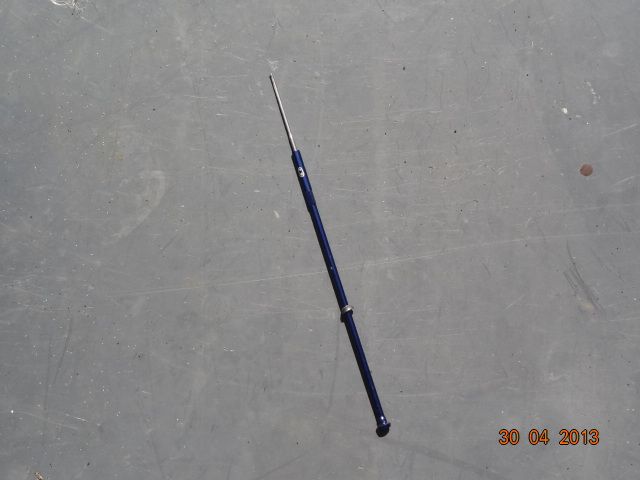 This ,if you don't recognise it, is from a Crank Brothers wheel, extremely blingy but seemingly quite fragile..... and initial enquiries indicate it is not going to be easy to find a replacement
.... unless you know better??
.
With so few spokes, the wheel was badly out of true but I managed to nurse the bike home after fixing the rear tube, which almost ended in tears as I could not pierce the seal on the tube of rubber solution with the cap only to have the front one go down later resulting in a 2 mile walk home as I couldn't be bothered to fix it.
So the not the best day out.