A while ago I noticed a blue and yellow MTB that was often parked around my corner. Looked nice from a distance, but has an air of BSO about it. Perhaps because it's parked on the street between several normal bikes.
Today, as I walked past it, I paid a bit more attention to it and noticed that it was a Renault Sport.
I got on the interweb and quickly found out that it was a 2005 Renault Sport Team Spirit. No real pictures to be found though, but it's apparently something they built to commemorate their F1 success.
I can't find a decent pic of the 2005 version, but this is the 2006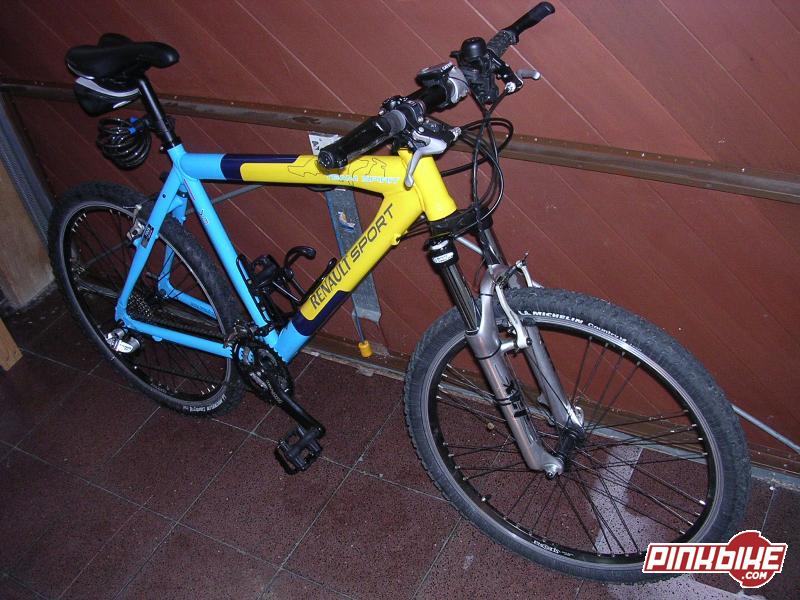 The 2005 frame looks very similar, but the colors are different.
Anyone familiar with them? Or even heard of them? They seem to be extremely rare.
I'm thinking about contacting the owner and making an offer.