Ok,
I was gonna buy a longer Thomson post for my Mr O , but thought of the limitations of a one piece post so looked at droppers...........
Did a bit of digging around and found a decent price on Joplin 3's, so bought one!
Now because of my frames design, if the seat post is down too far, it can foul the swingarms travel...........
If I cut it down to its shortest length , its at a good height when extended for riding the bike on trails and the short road trips to the woods and places, but when down its still a little too high for full on mental D/H activities
DO I........
1: bite the bullet , cut it & try and live with it?
2: sell it or swap it for a nice post & a bit of cash adjustment my way?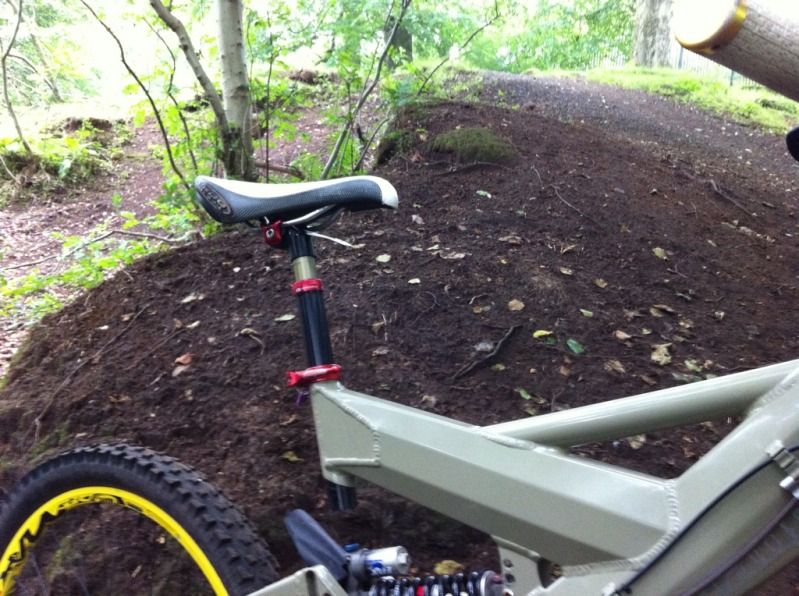 _________________
Some say, that he IS the love child of Superman and Chuck Norris
And that He is recognized by the queen of England as the only knight who still wears a helmet........................
All we know is he's called Enid
My Orange Mr O Badass
http://www.retrobike.co.uk/forum/viewto ... sc&start=0
My M800 B.o.T.E
http://www.retrobike.co.uk/forum/viewtopic.php?t=91817
(sold)