Here's another view of the Freehub from a slightly different angle :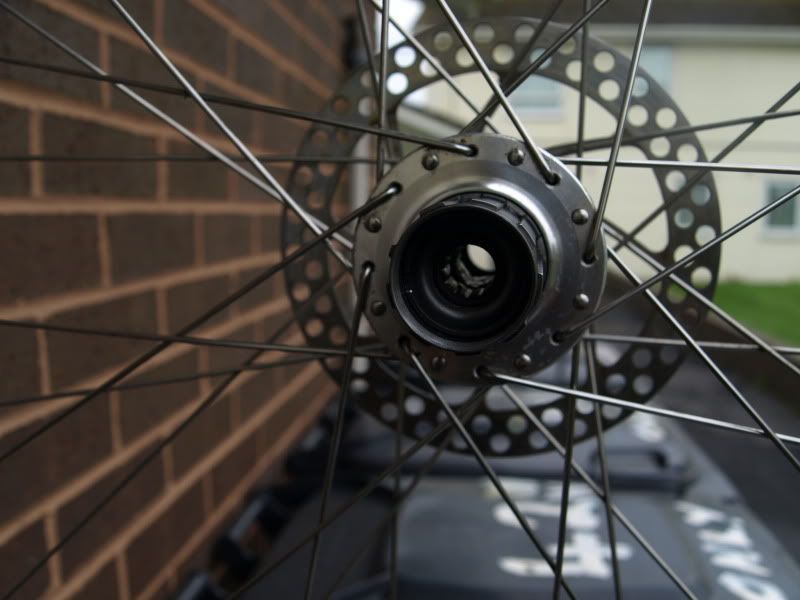 A 10mm Allen wrench will rotate easily inside, without touching the sides
which made me 'guesstimate' at 14mm.
No markings on hub to help, but took out 1/4" Ball Bearings from EACH side of the Hub (thought Shimano had different sizes ?).
Curiously, on the Disc Rotor side, there were only EIGHT ball bearings instead of the nine on the drive side, and of course a big gap in the race.
This may have helped cause the indentation mentioned before, on the opposite (drive side), which I now have a better close-up (with my G/f's DECENT camera) .
You may be able to magnify the image as the picture quality is v. good.
It looks as though a bearing has welded itself momentarily, then torn itself free.
I didn't notice any of them which were obviously damaged, during grease removal. Will have to check them again.
Any more ideas for make of hub and or dismantling welcome.
Cheers Guys
terminator

_________________
Orange E4: 'It's not Chocolate and not 'Terrys'! It's MINE !