Maybe one of you Specialized Guys out there may be able to help me out identifying the model of alloy frame I picked up at a Car Boot the other day.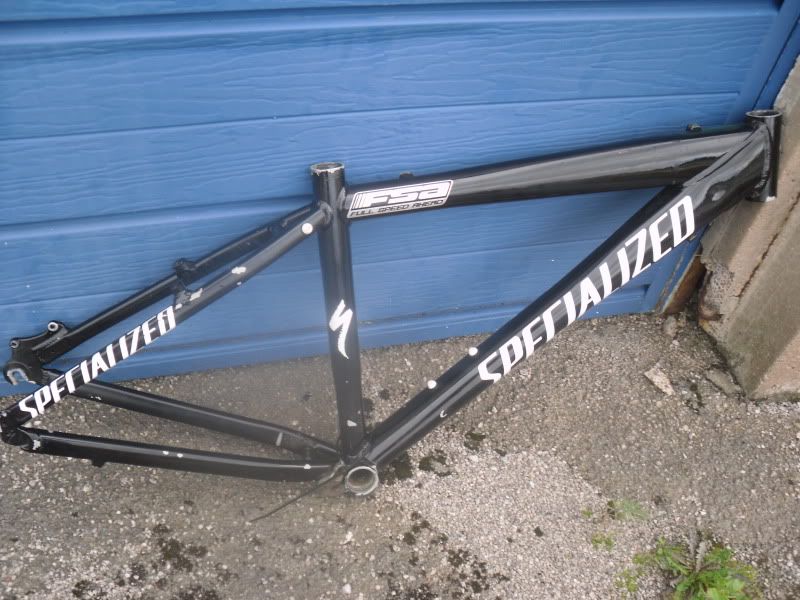 The Frame markings are : P1 JC 30211 and what appears to be : BI 1267
Curiously, Specialized Customer Service (UK) has no record of these numbers
It's deffo not a P1 as the number suggests, as these were Cro-Mo.
It looks like a Hardrock, but there are subtle differences.
(note the lack of curved 'bracing-strut' nr nearside dropout)
Any suggestions welcome.
Cheers
terminator

_________________
Orange E4: 'It's not Chocolate and not 'Terrys'! It's MINE !