Well I've gone and done it..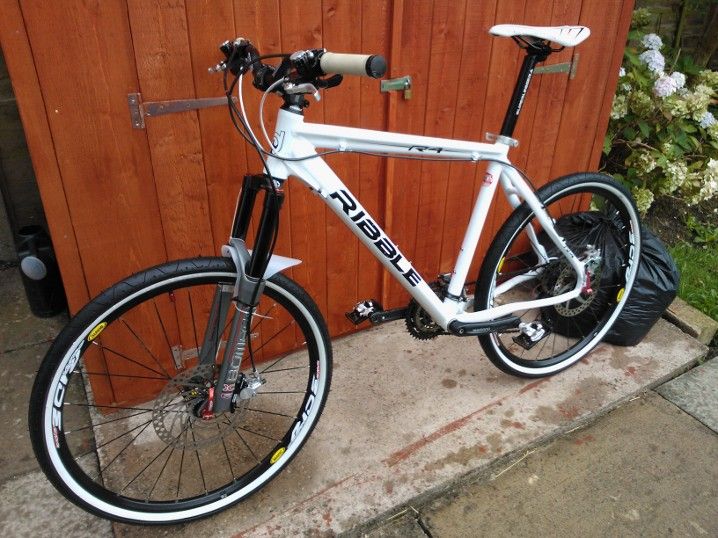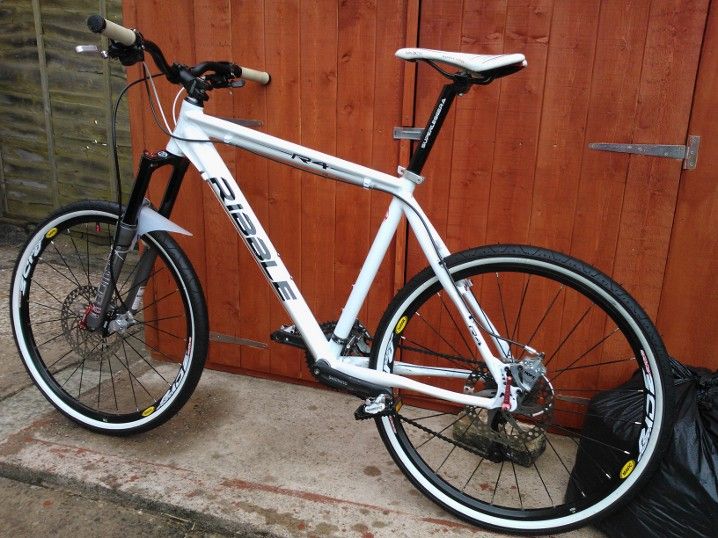 My very confused looking bike, in front of the shed I built a week or two ago, I'm loving the tyres!!
Road cycling for me this week, well turbo trainer at the moment as it's throwing it down!
P.s. I made that mud guard, but I've not fitted it properly yet.