Redesigned them earlier, beefed them up a little bit for those who like DH.
I've pushed my luck this week with the guys making them, so may be a week or two before I can get a few printed off. I'll also design some better looking ones for modern brakes.
However I finally got to test my discs out.
28.6mph to a dead stop = discs worked perfectly!!
Not happy with the 185mm on my front as it's not biting properly, but the 201mm disc is being cut today.
Only issue I've found so far is normal discs are cut from 1.9mm stainless, mine are cut from 2.0mm. As I'm using new pads it's rubbing a tiny bit, but I should imagine it will stop in a few more miles.
The bite on the front is confirmed, I need a bigger disc than 185mm.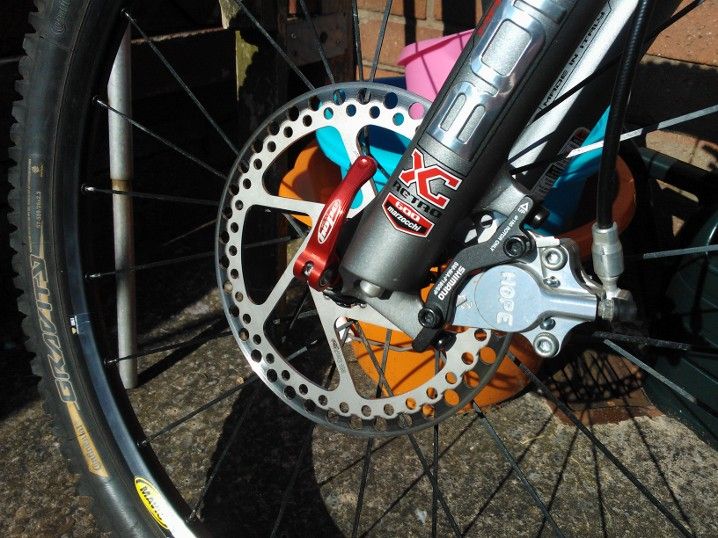 The rear is almost perfect, but need to make the braking surface a little deeper (as mentioned earlier, its been made deeper on the new designs).