ba57ards wrote:
ok not to sound stupid why are u cnc some discs when u jus need to get some hope c2 disc in 165 for the hope c2 caliper ?

the reason ur avids were wearin is cos there too small for the pad thats why there is wear

ive got 6 sets of c2 atm and spares everywhere

gfs bike STS1 is gettin built up with f/r hope c2 brakes and shes running no 3 caliper rear 165mm disc and no 5 caliper disc front 165 mm

if u wanted the larger disc at the front its a 185 mm disc and a no 3 caliper

jus checked my sts dh which runs 165 rear (no 3 caliper ) and front 185 caliper (no 3 caliper )

my jump bike jus a 165 at rear ( no 3 caliper )

sts 1 current build 165 front (no5 caliper ) rear 165 (no3 caliper )

tony
Thanks!
I'm not sure what's occurring here then.
This is a 160mm C2 style disc I bought from that auction site:
It fits perfectly: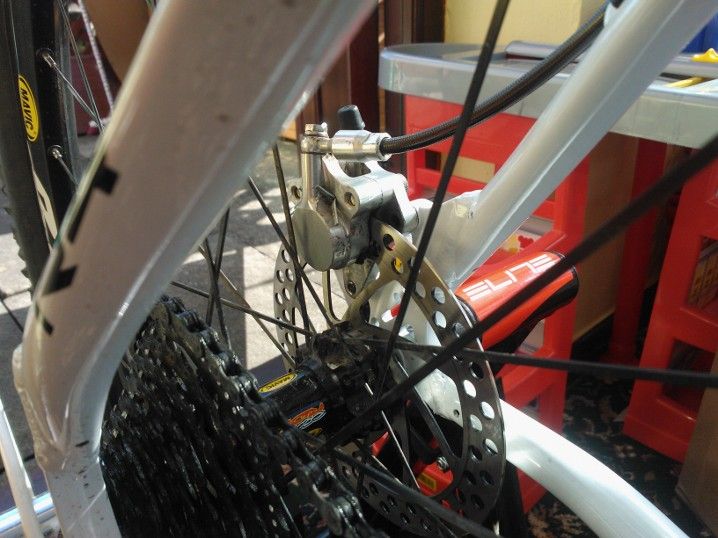 So I made some 165mm ones today to replace it as I couldn't find any Hope C2 165mm discs for sale.
Then I got carried away and started making funky designs.
Here's my beta chain one:
Going to change the inner bit into something that looks like a sprocket.
P.s. The designs look a bit dodgy on screenshots for some reason, I can assure you then are perfect circles and round when they are printed.