Cyfa:
Quote:
The PM you have linked is a very good idea.
I can't remember where I lifted the picture from now but it is a neat and tidy solution.
Quote:
What is that anvil thing?
It's from
Anvil Bikes
in the States. They do some great framebuilders' tools.
Some people seem to think that they're a bit 'bling' and not 'utility' enough, but I've got a few, and they make me smile each time I use them.
The 'Feng Shui' locates the ISO tabs for framebuilders...a dummy axle goes in the dropouts, and the top two fittings locate in the holes.
Here's a pic from the other side: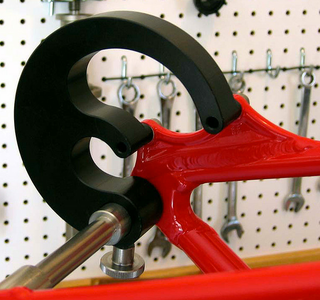 There's a 'Phrunt Shui' for forks, too.
Just looking through Anvil's
Flickr stream
and found this: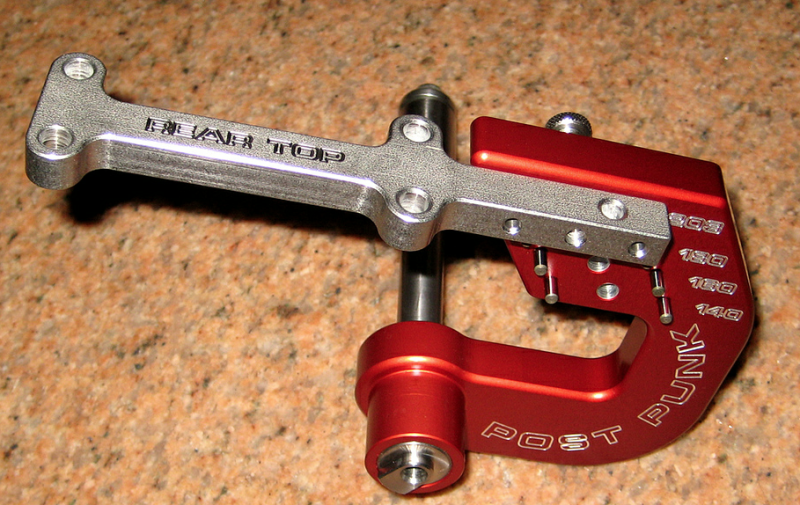 The 'Post Punk' does the job, front and rear.
I'd be able to reverse engineer the mount from the positions this gives
$200 + shipping though
but it is lovely ...mmm
All the best,
_________________
Dan Chambers/danson67
Pause, take a breath and ask yourself: "What would
Rast
amo
use
do?"
New in the quiver:
Danson Pinion P1.18 hardtail