i had a similar issue with my fox on my FSR, in the end, i have mine with the shock body at the lowest point. i had to fit a fox gonzo valve so i didnt have to take the shock off every time i needed to pump/release air. see pic: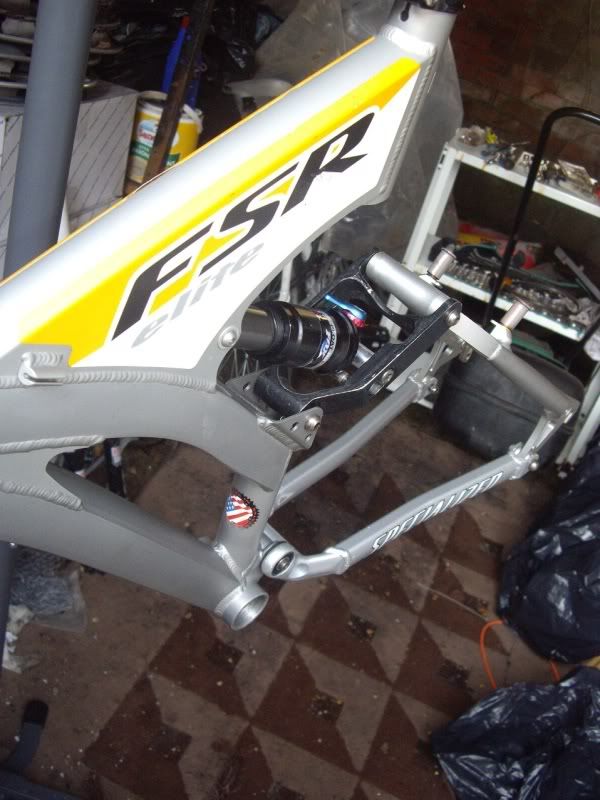 the only [not really an issue] issue i'm having now is keeping the dirt off it (it collects and sits around the shaft wiper) and the blue propedal/lockout selector arm fouls the link when in 12 o clock position for lock out - am going to need to chop it a bit!
_________________
My Bikes:
>Specialized FSR Elite '99:
viewtopic.php?t=173952&highlight=
>Diamondback Apex build:
viewtopic.php?f=6&t=320993
Projects
>FSR frame bearing upgrade project:
viewtopic.php?f=41&t=288979
"Happy is my last goal"