I've wanted a Ti bike ever since I befriended a couple of Yanks from Cali who were cycle touring aroud NZ back in ~ '93. I remember the Guys & their bikes like it was yesterday! Jim rode a gorgeous '89 Merlin Mtn resplendant in Suntour XC-Pro with a Ritchey unicrown fork. Joe rode a brand spanking Litespeed, draped in the first M900 groupset i'd seen & a Manitou II! Being a wide-eyed 17 year old I was in awe of the Guys' bikes.
Nearly 20 years later, I still hadn't come into posession of a Ti bike in spite of the fact that i've now owned over 100 bikes! This situation had to be remedied... Enter my 'experiment' with purchasing from a Chinese bicycle manufacturer. After some negotiation, 'too & fro' & a bit of product design, i've taken posession of not one but two new Ti frames & an impessive list of Ti add-ons!
1) Ti MTB hardtail frame:
I decided to go for a classic Ti frame. Compact geometry, standard headtube & B/B. This will be an M970/975 build with thumbies. Ti bars, pillar, skewers etc: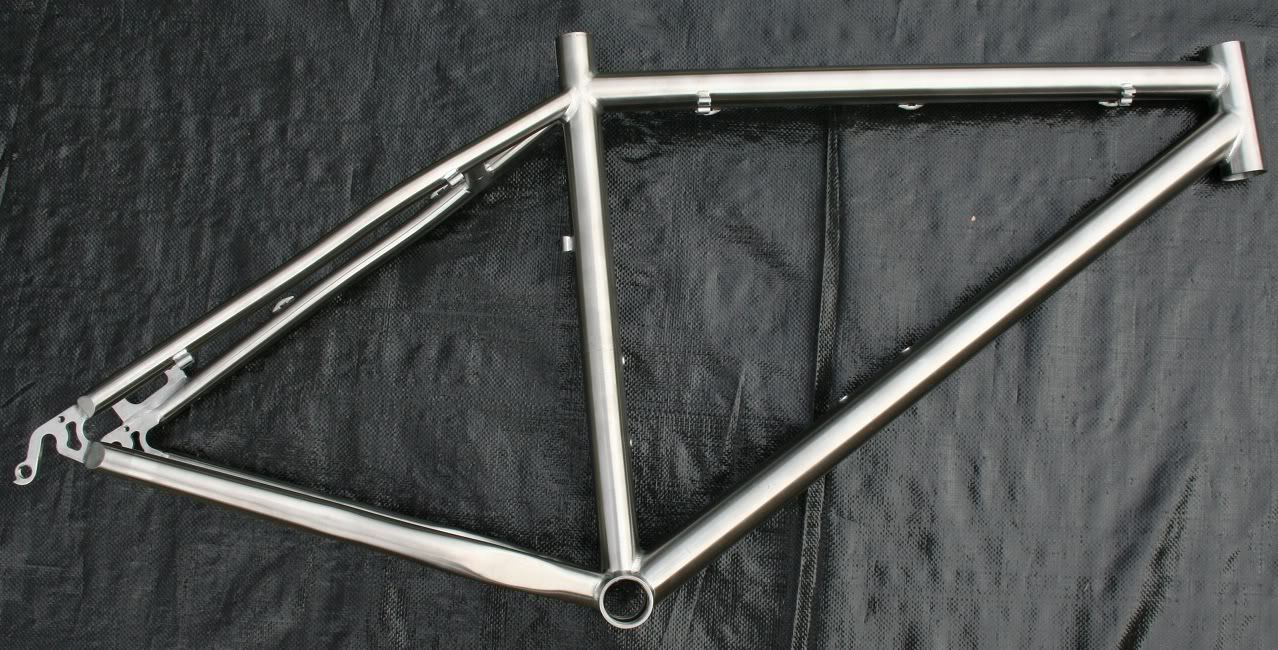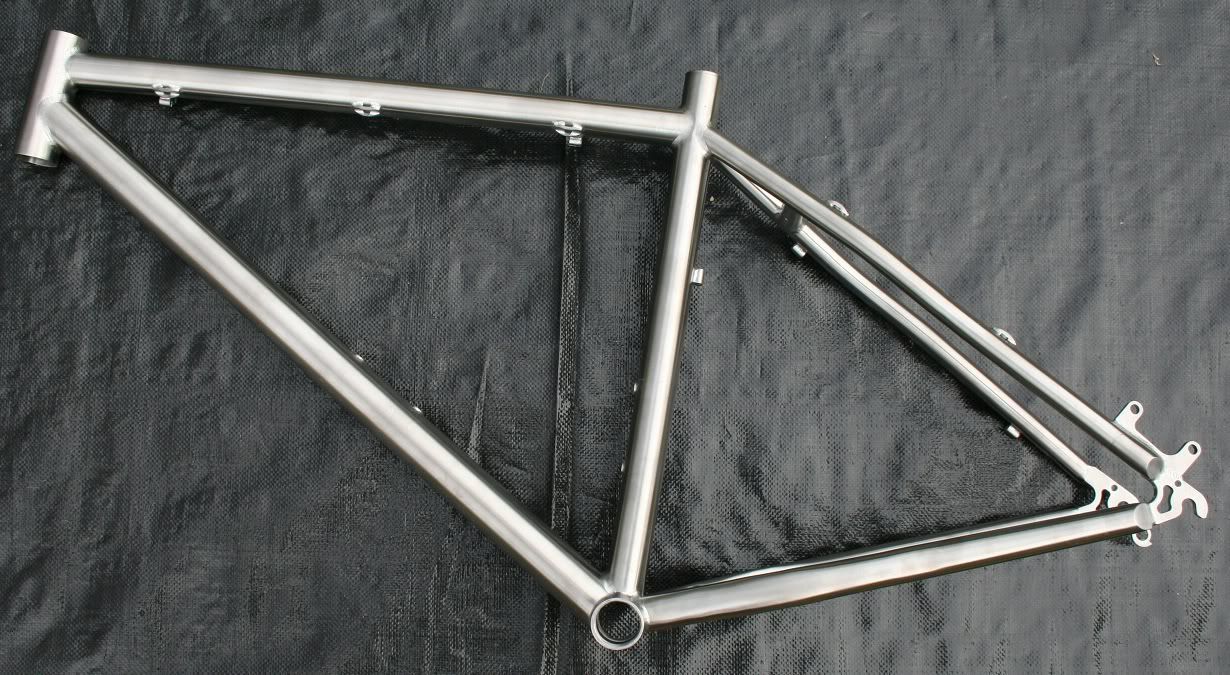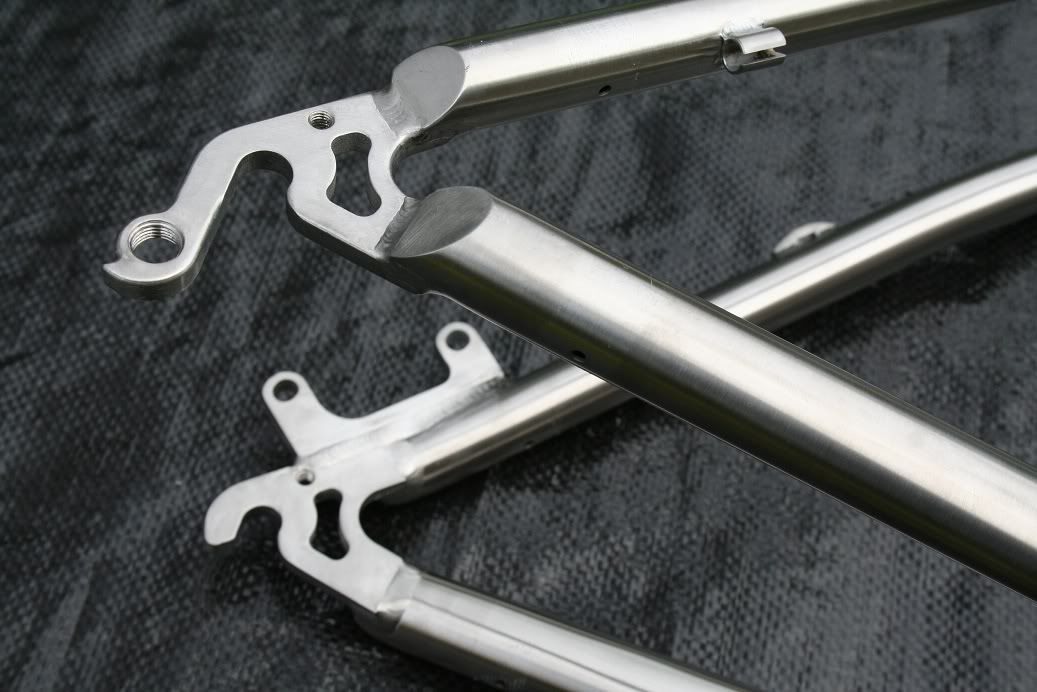 2) Ti Road frame:
Following the same principle as the MTB frame, i've opted for standard headtube & B/B. Semi-compact geometry on this one. 7900 DA build: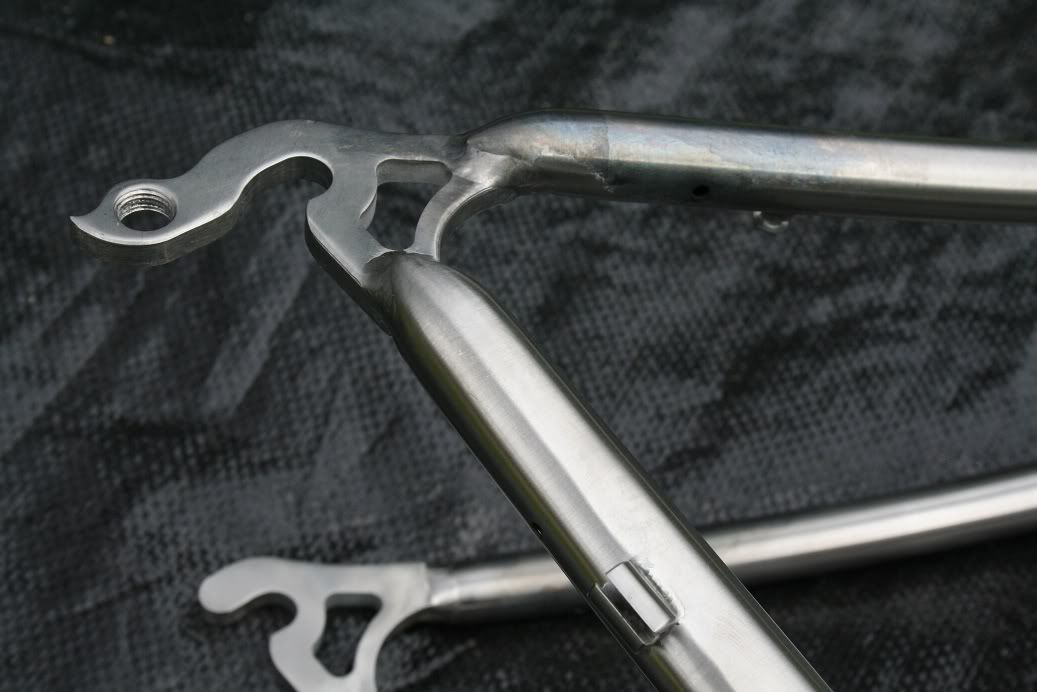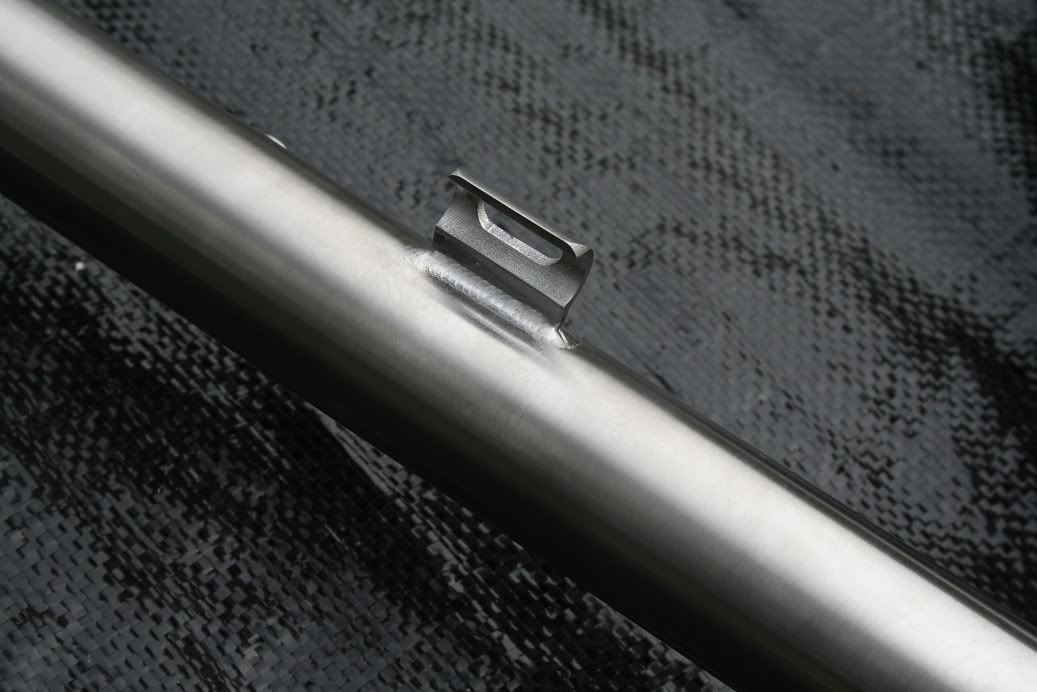 3) Custom designed Ti Unicrown (my salute to the Accutrax
):
I went through a few design revisions before arriving at the design of this fork. Can't wait to see how it rides! 430mm axle to crown, 45mm offset.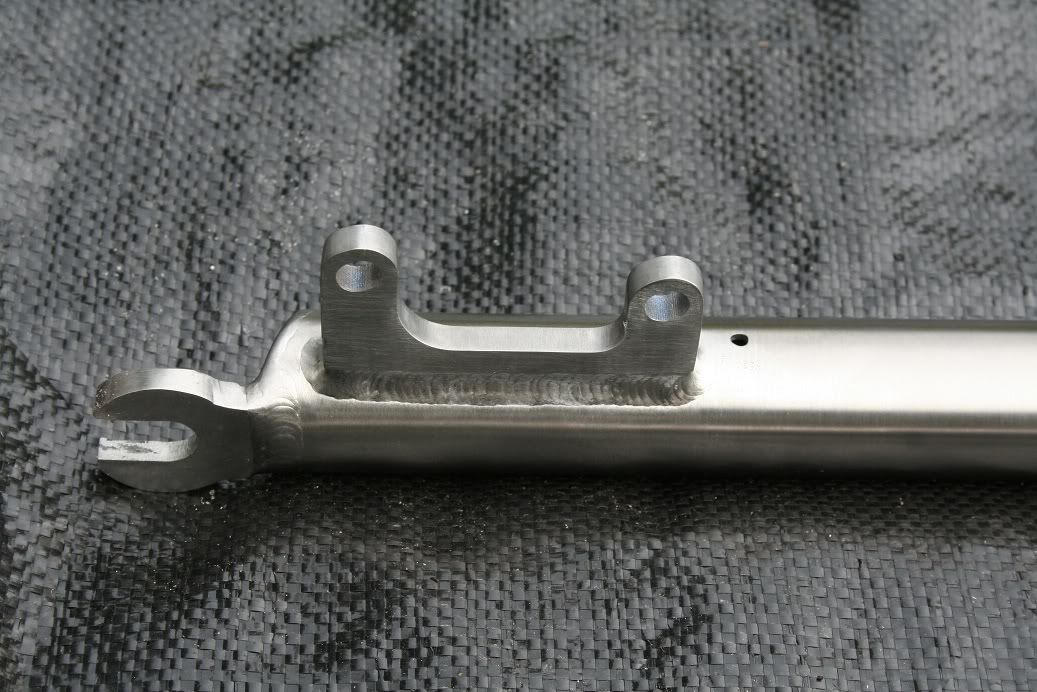 4) Ti 31.8 x 680mm flatbar:
Wide is good.


5) Ti seatpillar (for the MTB):
This is an absolute work of art!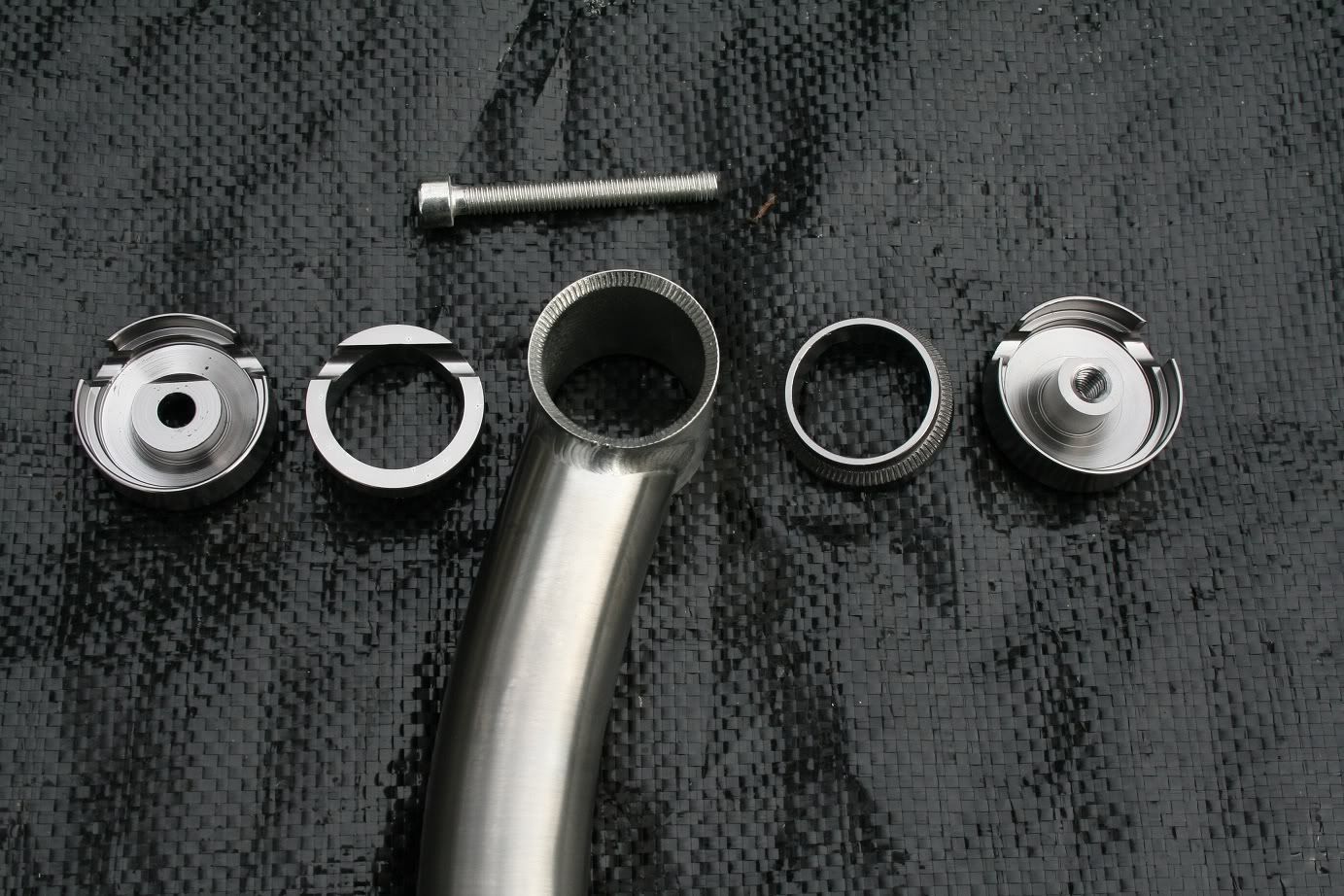 6) Ti 'windup' skewers:
A bit of bling to finish the builds off.
I've got a busy long-weekend this weekend.
_________________
Wanted:
* '89 Nishiki Alien 17/19"
* Mantis Valkyrie-EC 18"
* Titan 1/2 Trac 18"
(Stay tuned to this channel...)
'89 Titan 1/2 Trac, '90 Nishiki Alien ACX (NOS, M735), '90 Pearson Kea, '91 Nishiki Alien ACX (M900),

'91 Haro Extreme Comp (M735)

, '91 Milazo Rock Comp II, '91 Mantis XCR-EC, '92 American Comp-Lite (XC-Pro), '12 Soma B-Side (650B), '14 Cannondale Evo Hi-Mod 1 DA9000, '15 Cannondale Trigger 27.5 Carbon 2 (XTR)