dyna-ti wrote:
nathb wrote:
Wow thank you!!
I'm confused now. 165mm vs 155mm
Looks as if I'm going to have to pull it off and measure it when I get a chance
find one of each[+ I have both
] Just in case the 155 doesnt fit and its a later/earlier/special/weird model
If you onlyh have a 165mm and it is too big then your completely stuffed and be needing a 155mm
However,if its the 155mm you have and it turns out to need larger,you can at least still set it all up for spacing.
which hub is this going with
It was really only the 5 bolt spiders that came with that damned troublesome+5mm[ 155mm /165mm/185m/205mm etc]The later 6 bolt for the most part are 160mm/180mm/200mm etc
Its not as confusing as it sounds,im just rubbish at explaining things and go into too much detail
Keep us updated and we'll keep the helpful hints coming
No problem, thanks for all the help!
Well the Number 5 is 145mm rear, correct?
So my choices are (if the rear disc does come back at 155mm),
1) Invest in a 145mm disc or;
2) Invest in a 165mm disc and +20mm adapter?
I'm thinking option 2 so far.
But then also a kind member has, potentially, offered to swap my Number 5 for a number 3, so I would just need a 165mm disc then.
I'm sure someone asked me what hub I have, it's a Hope one: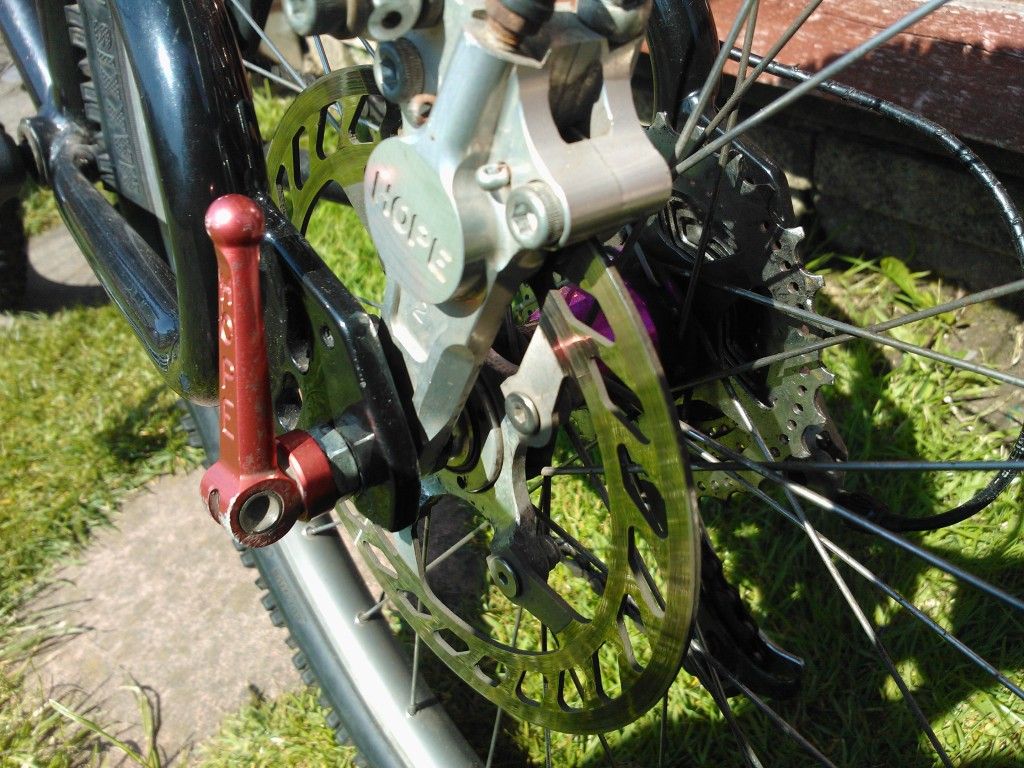 Makes a rather loud noise when not pedalling.