Got the bike back, fully welded. It's not pretty, but it's had a larger shim put between the arm and the pivot, the break was welded and some reinforcing welds put it. The pivot had a new set of bearings. The old bearing were shot, so we think that may have been instrumental in the swing arm failing.
The weld looks like this
not pretty, but hopefully effective.
Fully assembled bike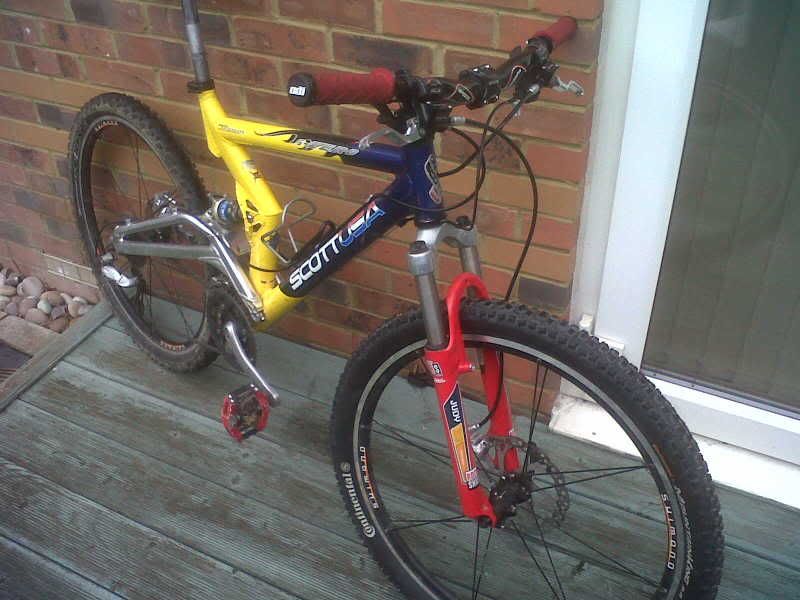 I took her out last night for a 20 miler, with no problems. Obviously I won't be doing any massive drop offs and jumps, but the bike will be ideal for all this rubbish weather we've been having. My thoughts are that a single pivot bike is easier to maintain than my multi pivot Zesty, so the Scott will be sharing the load with the Zesty.
Great to get out last night. I'd forgotten what a playful nature the bike has.