Hi
Not been on here a while, so apologies for the "out of the blue" question.
A short while ago I bought a Scott G-Zero to keep me riding while I decided what to do with my FSR. Unfortunately after 3 months riding this happened -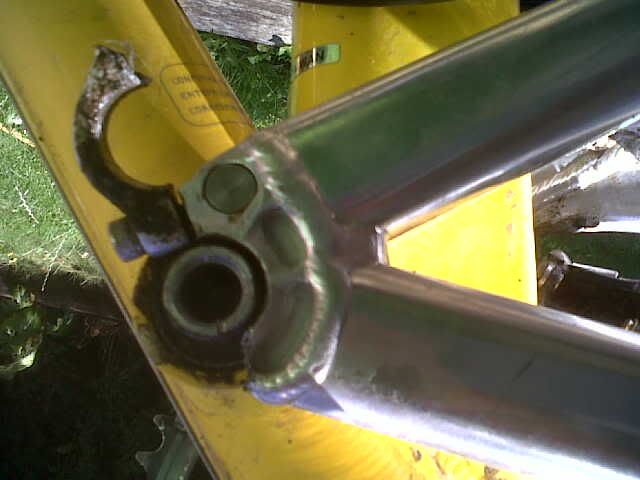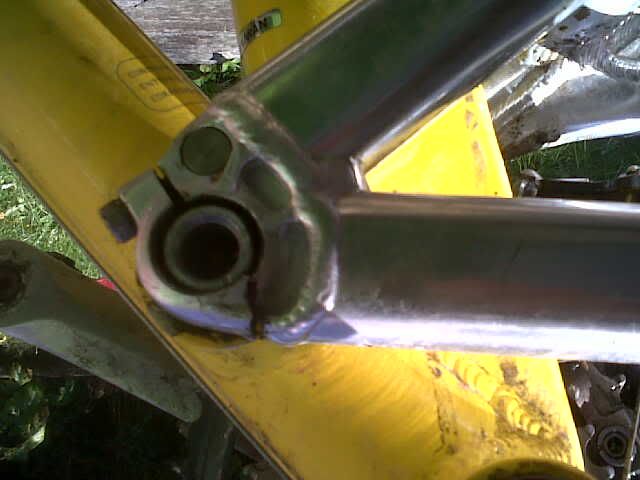 At the time (last September) I just pushed it to the back of the garage, sold a lot of stuff, and bought a Zesty. However, as I have 2 decent bikes waiting to be repaired, I thought it's about time I got at least one of them sorted.
Someone my brother works with has offered to weld the broken parts for me. So my questions are
1) anyone have an opinion as to whether the weld would last, or would I be back in the same position 6 months down the line?
2) anyone know if it's fairly straight forward to remove and the put back the rear swing arm. Until I look, I haven't a clue.
I realise the above are fairly specialised questions, but thanks in advance to anyone who might be able to help.
Cheers,
Phil